---
Client Story: Involta
"We saw this as a way to work with Uptime Institute to learn from the process from the beginning through to build, and achieving one of the few certifications in the State of Ohio."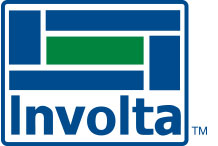 Bruce Lehrman
CEO of Involta LLC
The Challenge
Involta is an award-winning national provider of IT intelligence and end-to-end infrastructure with data centers in Arizona, Idaho, Iowa, Minnesota, Ohio and Pennsylvania. Involta primarily serves Fortune 1000 enterprise clients where IT is mission-critical.
Seeking a means for competitive differentiation and validation of the quality of their facility design, Involta pursued Uptime Institute's Tier III Certification of Design Documents to help ensure their facility was designed to meet the specifications around a Tier III Concurrently Maintainable facility.

The Solution
Upon earning the Tier III Certification of Design Documents for their facility in Akron, Ohio, Involta was asked by a major client to expand on their certification and pursue the Tier Certification of Constructed Facility status as well.
While the Tier Certification of Design Documents designation ensured Involta's world-class enterprise facility in Akron was designed to meet Tier specifications, the Tier Certification of a Constructed Facility certification ensured the constructed facility was built to the same specifications as those laid out in the original facility design documents.
Involta saw this customer request at their Akron facility as an opportunity to learn and further review processes across Involta's full portfolio of 14 data centers in five states across the country and they were eager to engage with Uptime Institute to advance their Tier Certification to the Constructed Facility stage.
"This successful Certification was such a positive experience for us that we will be working with Uptime Institute to achieve Tier III Concurrently Maintainable Certification in our new Pittsburgh, PA facility."

Bruce Lehrman
CEO of Involta LLC

The Outcome
By earning both the Tier III Certification of Design Documents and the Tier III Certification of a Constructed Facility in their Akron, Ohio facility, Involta can:
Continue to establish and expand Involta's presence with Fortune 500 enterprise companies in the government, healthcare, and manufacturing markets, those companies with mission critical operations.
Leverage the Tier III Certification learnings from the Akron facility to further improve performance and processes across their entire portfolio of 14 data centers nationally.
Professionally develop their management, operations and technical staff through Accredited Training programs offered by Uptime Institute.
"We are very proud to achieve both our Tier III concurrently maintainable design and build Certifications from Uptime Institute." stated Bruce Lehrman, CEO of Involta LLC.
---