Accredited Data Center Education - All Courses
---
INSTRUCTOR-LED ONLINE COURSES - REGISTRATION OPEN NOW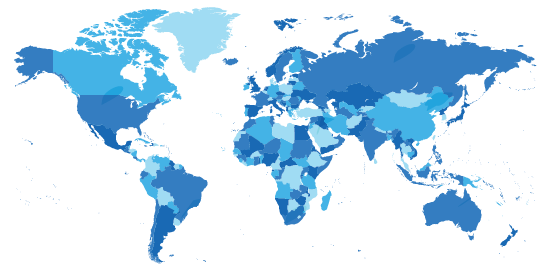 Uptime Institute has taught hundreds of accredited data center training courses around the world, graduating over ten thousand students in over 100 countries.

The data center design, construction, operations and sustainability industries are expanding rapidly and Uptime Institute is uniquely qualified to help you advance your career and expand the technical depth of your data center personnel.

Don't see a course option that works for your schedule? All training programs can be delivered via private training as well, with a minimum of five students.
Course Type
Course Date
Start Time (* denotes previous day, ** denotes following day)
Language
Accredited Tier Designer
Dec 5 - 7, 2023
Singapore | In-person • Pan Pacific Singapore
English
Register Now
Accredited Tier Specialist
Dec 5 - 7, 2023
Singapore | In-person • Pan Pacific Singapore
English
Register Now
Accredited Tier Designer
Dec 11 - 13, 2023
Turkey | In-person • Hilton Istanbul Kozyatagi
Turkish
Register Now
Accredited Operations Specialist
Dec 11 - 13, 2023
Turkey | In-person • Hilton Istanbul Kozyatagi
Turkish
Register Now
Accredited Operations Specialist
Dec 11 - 14, 2023
11 AM GST / 12:30 AM IST / 3 PM SGT / 7 AM GMT / 2 AM EST
English
Register Now
Accredited Tier Specialist
Dec 11 - 15, 2023
9 AM SGT / 6:30 AM IST / 5 AM GST / 1 AM GMT / 8 PM EST*
Chinese
Register Now
Accredited Tier Designer
Dec 11 - 15, 2023
11 AM GST / 12:30 PM IST / 3 PM SGT / 7 AM GMT / 2 AM EST
English
Register Now
Accredited Sustainability Advisor
Dec 11 - 15, 2023
12 PM EST / 5 PM GMT / 9 PM GST / 10:30 PM IST / 1 AM SGT**
English
Register Now
2024 Courses
Accredited Operations Specialist
Jan 15 - 19, 2024
8 AM GMT / 12 PM GST / 1:30 PM IST / 4 PM SGT / 3 AM EST
English
Register Now
Accredited Tier Designer
Jan 15 - 19, 2024
8 AM GMT / 12 PM GST / 1:30 PM IST / 4 PM SGT / 3 AM EST
English
Register Now
Accredited Sustainability Advisor
Jan 22 - 26, 2024
10 AM GST / 11:30 AM IST / 2 PM SGT / 6 AM GMT / 1 AM EST
English
Register Now
Accredited Tier Designer
Jan 22 - 26, 2024
9 AM SGT / 6:30 AM IST / 5 AM GST / 1 AM GMT / 8 PM EST*
Chinese
Register Now
Accredited Operations Specialist
Feb 5 - 9, 2024
12 PM EST / 5 PM GMT / 9 PM GST / 10:30 PM IST / 1 AM SGT**
English
Register Now
Accredited Sustainability Advisor
Feb 5 - 9, 2024
12 PM EST / 5 PM GMT / 9 PM GST / 10:30 PM IST / 1 AM SGT**
English
Register Now
Accredited Tier Specialist
Feb 5 - 9, 2024
10 AM GST / 11:30 AM IST / 2 PM SGT / 6 AM GMT / 1 AM EST
English
Register Now
Accredited Operations Professional
Feb 12 - 16, 2024
9 AM EST / 2 PM GMT / 6 PM GST / 7:30 PM IST / 10 PM SGT
English
Register Now
Accredited Tier Designer
Feb 12 - 16, 2024
9 AM EST / 2 PM GMT / 6 PM GST / 7:30 PM IST / 10 PM SGT
English
Register Now
Accredited Operations Specialist
Feb 12 - 16, 2024
8 AM GMT / 12 PM GST / 1:30 PM IST / 4 PM SGT / 3 AM EST
French
Register Now
Accredited Operations Specialist
Feb 19 - 21, 2024
9 AM GST | Dubai, UAE | In-person
English
Register Now
Accredited Tier Designer
Feb 19 - 21, 2024
AM GST | Dubai, UAE | In-person
English
Register Now
Accredited Tier Designer
Mar 4 - 8, 2024
8 AM GMT / 12 PM GST / 1:30 PM IST / 4 PM SGT / 3 AM EST
French
Register Now
Accredited Operations Specialist
Mar 4 - 8, 2024
10 AM GST / 11:30 AM IST / 2 PM SGT / 6 AM GMT / 1 AM EST
English
Register Now
Accredited Tier Designer
Mar 4 - 8, 2024
10 AM GST / 11:30 AM IST / 2 PM SGT / 6 AM GMT / 1 AM EST
English
Register Now
Accredited Operations Specialist
Mar 12 - 14, 2024
9 AM GMT | London, UK | In-person
English
Register Now
Accredited Tier Designer
Mar 12 - 14, 2024
9 AM GMT | London, UK | In-person
English
Register Now
Accredited Sustainability Advisor
Mar 12 - 14, 2024
9 AM GMT | London, UK | In-person
English
Register Now
Accredited Operations Specialist
Mar 18 - 20, 2024
12 PM SGT | Sydney, Australia | In-person
English
Register Now
Accredited Tier Designer
Mar 18 - 20, 2024
12 PM SGT | Sydney, Australia | In-person
English
Register Now
Accredited Operations Specialist
Mar 25 - 29, 2024
10 AM EDT / 2 PM GMT / 6 PM GST / 7:30 PM IST / 10 PM SGT
Spanish
Register Now
Accredited Tier Professional
Apr 8 - 12, 2024
10 AM EDT / 2 PM GMT / 6 PM GST / 7:30 PM IST / 10 PM SGT
Spanish
Register Now
Accredited Tier Professional
Apr 8 - 12, 2024
9 AM EDT / 1 PM GMT / 5 PM GST / 6:30 PM IST / 9 PM SGT
English
Register Now
Accredited Tier Specialist
Apr 15 - 19, 2024
12 PM EDT / 4 PM GMT / 8 PM GST / 9:30 PM IST / 12 AM SGT**
English
Register Now
Accredited Tier Designer
Apr 15 - 19, 2024
10 AM EDT / 2 PM GMT / 6 PM GST / 7:30 PM IST / 10 PM SGT
Spanish
Register Now
Accredited Tier Specialist
Apr 15 - 19, 2024
8 AM GMT / 12 PM GST / 1:30 PM IST / 4 PM SGT / 4 AM EDT
English
Register Now
Accredited Operations Specialist
Apr 15 - 19, 2024
9 AM SGT / 6:30 AM IST / 5 AM GST / 1 AM GMT / 9 PM EDT*
Chinese
Register Now
Accredited Operations Specialist
Apr 22 - 26, 2024
8 AM GMT / 12 PM GST / 1:30 PM IST / 4 PM SGT / 4 AM EDT
English
Register Now
Accredited Tier Specialist
Apr 22 - 26, 2024
9 AM SGT / 6:30 AM IST / 5 AM GST / 1 AM GMT / 9 PM EDT*
English
Register Now
Accredited Tier Designer
Apr 23 - 25, 2024
10 AM GST | Moscow, Russia | In-person
Russian
Register Now
Accredited Operations Specialist
May 6 - 10, 2024
9 AM EDT / 1 PM GMT / 5 PM GST / 6:30 PM IST / 9 PM SGT
English
Register Now
Accredited Tier Specialist
May 6 - 10, 2024
8 AM EDT / 12 PM GMT / 4 PM GST / 5:30 PM IST / 8 PM SGT
Portuguese
Register Now
Accredited Operations Specialist
May 6 - 10, 2024
10 AM GST / 11:30 AM IST / 2 PM SGT / 6 AM GMT / 2 AM EDT
English
Register Now
Accredited Tier Designer
May 6 - 10, 2024
10 AM GST / 11:30 AM IST / 2 PM SGT / 6 AM GMT / 2 AM EDT
English
Register Now
Accredited Tier Designer
May 13 - 17, 2024
12 PM EDT / 4 PM GMT / 8 PM GST / 9:30 PM IST / 12 AM SGT**
English
Register Now
Accredited Operations Professional
May 20 - 24,2024
9 AM GST / 10:30 AM IST / 1 PM SGT / 5 AM GMT / 1 AM EDT
English
Register Now
Accredited Operations Specialist
May 21 - 23, 2024
10 AM GST | Moscow, Russia | In-person
Russian
Register Now
Accredited Tier Specialist
May 27 - 31, 2024
10 AM EDT / 2 PM GMT / 6 PM GST / 7:30 PM IST / 10 PM SGT
Spanish
Register Now
Accredited Operations Professional
Jun 3 - 7, 2024
12 PM EDT / 4 PM GMT / 8 PM GST / 9:30 PM IST / 12 AM SGT**
English
Register Now
Accredited Operations Specialist
Jun 3 - 7, 2024
7 AM GMT / 11 AM GST / 12:30 PM IST / 3 PM SGT / 3 AM EDT
English
Register Now
Accredited Sustainability Advisor
Jun 3 - 7, 2024
9 AM GST / 10:30 AM IST / 1 PM SGT / 5 AM GMT / 1 AM EDT
English
Register Now
Accredited Operations Professional
Jun 10 - 14, 2024
10 AM EDT / 2 PM GMT / 6 PM GST / 7:30 PM IST / 10 PM SGT
Spanish
Register Now
Accredited Sustainability Advisor
Jun 10 - 14, 2024
9 AM EDT / 1 PM GMT / 5 PM GST / 6:30 PM IST / 9 PM SGT
English
Register Now
Accredited Tier Professional
Jun 10 - 14, 2024
8 AM GMT / 12 PM GST / 1:30 PM IST / 4 PM SGT / 4 AM EDT
English
Register Now
Accredited Tier Designer
Jun 10 - 14, 2024
9 AM SGT / 6:30 AM IST / 5 AM GST / 1 AM GMT / 9 PM EDT*
English
Register Now
Accredited Operations Specialist
Jun 17 - 21, 2024
8 AM EDT / 12 PM GMT / 4 PM GST / 5:30 PM IST / 8 PM SGT
Portuguese
Register Now
Accredited Tier Specialist
Jun 17 - 21, 2024
9 AM SGT / 6:30 AM IST / 5 AM GST / 1 AM GMT / 9 PM EDT*
Chinese
Register Now
---