---
Client Story: Iron Mountain DEN-1 (formerly FORTRUST)
"The value of Uptime Institute's Tier Certification and M&O Stamp of Approval programs goes beyond what most people realize. Uptime Institute does a great job illustrating that running a well designed, built and operated data center drives efficiency and naturally reduces costs."
Robert D. McClary
Chief Operating Officer, Iron Mountain DEN-1
(formerly FORTRUST)
FORTRUST lowered their data center insurance premiums with Tier Certification
The Challenge
Iron Mountain DEN-1 (formerly FORTRUST), Data Center Services a Denver, Colorado, high-availability data center services provider, was scaling operations quickly, winning additional enterprise contracts that required best-in-class operations and management practices to mitigate risk and maintain and improve key uptime metrics. Aggressive about growth, the company also needed to differentiate from competitors and discover better efficiencies to improve the bottom line and provide more support for customers.

The Solution
Companies today need to be more efficient with every asset they own. Data centers need to run like a business, looking at efficiencies across the board. Iron Mountain DEN-1 (formerly FORTRUST) has utilized their Tier III Gold Certification of Operational Sustainability and Tier III Certification of Constructed Facility in very positive ways. Iron Mountain DEN-1 is currently one of the only Tier III Gold data centers in North America.
Iron Mountain DEN-1 worked with Uptime Institute to formulate goals adhering to operational best practices and achieving increased financial efficiencies, and has been awarded two certifications.
First, the client pursued and achieved Tier III Certification of Constructed Facility to validate the facility was built to Tier Standards for reliability and that the constructed facility aligns with the business objectives of their data center design plans.
To assess and optimize their managmement and operations protocols, the client also pursued and earned Tier III Gold Certification of Operational Sustainability, which focused on establishing data center operations and management best practices once the facility was fully built and commissioned for operations.
"When talking about lowering costs most engineers only think about lower utility bills and forget about lowering operating costs across the board, even including insurance premiums.
By making your insurance company aware of your Uptime Institute Certification awards, you can receive better terms on your insurance. It means you are mitigating risk and running a highly efficient data center."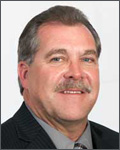 Robert D. McClary
COO, Iron Mountain DEN-1 (formerly FORTRUST)

The Outcome
With two major certifications in place, Iron Mountain DEN-1 realized a number of key benefits including:
Improved competitive positioning by differentiating the company's strengths, showcasing the Iron Mountain DEN-1 commitment to excellence
Attaining further operational efficiencies within the facility, improving performance, efficiency and reliability of critical infrastructure
Lower insurance premiums with a savings of over 10% including significant coverage enhancements as the company illustrated that efficiency and risk management are key to reduced errors and downtime.
"In most companies, insurance premiums are only seen by the CFO. Data center operators need to take the opportunity to have a different conversation with their finance teams and up-level the conversation because you positively impacted the bottom line. We have enjoyed an overall premium reduction of over 10% with significant coverage enhancements after sharing our Uptime Institute Tier Certifications with our insurance provider" stated Robert D. McClary, COO of Iron Mountain DEN-1 (formerly FORTRUST).
---