---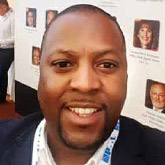 "At BoFiNet, we're building premium- quality digital infrastructure in Botswana and that means working with Uptime Institute from the very early stages of the design process. The strict criteria involved in Tier Certification can be intimidating, but Uptime Institute worked with our team and provided close guidance throughout the entire journey toward achieving a Tier III Design Certification for our Digital Delta Data Centre. These awards truly move the needle with current and prospective customers, and we're eager to begin working toward a Tier III Certification of Constructed Facility."
Phenyo Moipolai
Date Centre Project Manager at BoFiNet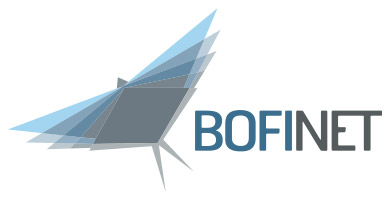 Botswana Fibre Networks (BoFiNet) is a leading wholesale provider of national and international telecommunication infrastructure, managing over 10,000 km of fiber that provides connectivity throughout the country. Headquartered in Botswana's capital city of Gaborone, the company's offerings serve as the backbone for the country's growing information and communications technology (ICT) industry.
BoFiNet operates out of the heart of Southern Africa, interconnects with cable operators in South Africa, Namibia, Zambia and Zimbabwe, and is a consortium member of both the East Africa Submarine System (EASSy) and the West Africa Cable System (WACS). To better serve its government, corporate, service providers and carrier customers, as well as international tech companies, cable operators and regional telcos, the company is dedicated to evolving and expanding its services to bring the Internet closer to Botswana and make local and regional networks more efficient.
Although the rate of growth in the region is increasing quickly, the African data center market is still relatively young. In particular, the Botswana market is primed and ready for a high-quality, vendor-neutral data center with an Internet exchange point (IXP). This will facilitate advanced connectivity, both domestically and regionally. Although Botswana's power grid is relatively stable, outages do sometimes happen and their impact on local business continuity can be grave. As such, customers in Botswana need FTTx (fibre to the x) infrastructure for disaster recovery locations, local cloud solutions and improved access to public cloud offerings.
To address these needs, BoFiNet began working to augment the national fibre network by developing a new, high-quality colocation site and national IXP to accelerate regional connectivity. Through its Digital Delta Data Centre facility, the company plans to improve latency and reliability, facilitate domestic peering and interconnection, provide a reliable on-ramp to public cloud services and offer a dependable platform for local cloud offerings and managed services. BoFiNet is uniquely positioned to revolutionize Botswana's telecommunications network with an IXP designed to both increase efficiency and synergy for network and services companies and drive down the cost of communications.
BoFiNet understood that attracting customers to the new facility would depend largely on the level of assurance it could provide for the quality and reliability of the Digital Delta Data Centre.
The company engaged with Uptime Institute to earn its first Tier III Certification of Design Documents (TCDD) award. BoFiNet's team believes in the power of simplicity, and streamlined the design as much as possible to ensure the facility will be both high-performing and robust in terms of operational stability. The project team knew that achieving the TCDD would ensure design excellence and quality, and instill confidence in prospective customers.
The Uptime Institute and BoFiNet teams worked closely together throughout the process, deliberately maintaining frequent collaboration on the design despite time zone differences and remote meeting requirements due to COVID-19. At every step along the way, Uptime Institute worked diligently to guide BoFiNet's team through design questions and challenges that arose.
Uptime Institute awarded the Tier III TCDD for the Digital Delta Data Center in 2020, and BoFiNet broke ground on the project in March 2021. From the earliest stages of the new facility construction process, the company received a great deal of customer interest from some of Botswana's largest public departments and private companies. The BoFiNet team believes the Tier III TCDD has been instrumental in establishing the level of confidence required to line up anchor tenants, and will continue to help them grow the Digital Delta Data Center customer base in the years to come.
With this Tier III Certification of Design Documents, BoFiNet can offer assurance that the Digital Delta Data Centre design aligns with colocation and connectivity infrastructure excellence, and further build trust and credibility with prospective customers. The project team is working hard to complete the new data center construction project and aims to go live in the first quarter of 2022.
As Botswana's leadership strives to build and diversify the nation's economy, ICT innovation represents a massive opportunity to foster internationally competitive digital business opportunities. Establishing and operating high-quality data centres to augment the growth of Africa's terrestrial fibre networks will play a pivotal role in these efforts.
BoFiNet plans to further establish itself at the forefront of this movement, providing high-quality colocation and connectivity infrastructure in the Southern African region, and its newly Tier III Certified data centre design represents an important step toward that goal. The company plans to pursue Uptime Institute's Tier Certification of Constructed Facility (TCCF) and Tier Certification Operational Sustainability (TCOS) for the project after completing construction. As BoFiNet continues to grow and expand, it plans to continue engaging with Uptime Institute to build a brand that is known throughout the region for its reliability, quality and service excellence.
---