---
Client Story: DXN Limited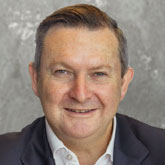 "Receiving our Uptime Institute Tier III Certification of Constructed Facility (TCCF) has validated DXN Limited's modular colocation facility design, engineering and build principles. It reinforces our view regarding how the data centres of the future should be planned and constructed."
Matthew Madden
CEO
DXN Limited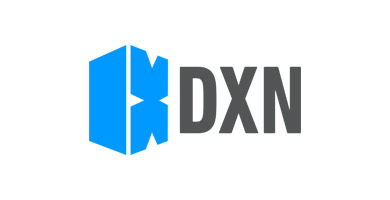 DXN entered the market with a disruptive idea that we believe will shake up the global data centre industry. We set about designing and engineering a solution that would enable us to build highly resilient colocation facilities quickly and cost effectively using prefabricated modular solutions.
Critical to this design was to ensure that we maintained the same level of resiliency and uptime as traditional brick and mortar builds. Being a vertically integrated manufacturer allowed us to develop the foundations of the design in-house while working closely with our supply chain to source cutting-edge infrastructure to fit out our various modules that make up our Uptime Institute TIER-Ready clusters.
Manufacturing and integrating the modules at our Perth manufacturing facility allows us to maintain strict quality standards while being able to ramp up production as and when required, significantly reducing costs compared to traditional builds.
We achieved Uptime Institute's Tier III Certification of Constructed Facility (TCCF) in our Sydney DXN-SYD01 data centre after completing the TIER-Ready review. The construction, completed in four months from development approval, was followed by rigorous audit and testing by Uptime Institute. This certification means the customers who are pushing computing to the Edge with modular data centres will receive the same level of reliability and resiliency as larger data centres. Achieving TCCF is a key factor in our market disruption and will shape the future of data centre design and construction at the Edge.
Our design and engineering of the solution was defined by four main objectives: availability, simplicity, ease of replication and adaptability. We set about designing a solution which satisfied all four of these objectives and allowed us to deploy our clusters and supporting infrastructure anywhere in the world significantly faster than traditional builds.
Availability was led by our 2N or N+N electrical architecture, which provided us maximum availability during our staged build-outs and the highest possible level of redundancy for power. It also allowed us to easily move from N+1 to N+N or 2N mechanical architecture for a TIER-Ready Tier III or Tier IV solution.
Simplicity was led by the need to be able to adapt easily to various geographical locations and existing building layouts while balancing availability and cost of deployment.
Ease of replication was defined by the need to be able to construct the modules quickly and efficiently resulting in quicker deployment and operational status.
Adaptability was required to satisfy any unique customer requirements, a pillar of our business model.
The DXN design underwent a rigorous design review process with Uptime Institute to ensure compliance to all TIER objectives before being awarded our TIER-Ready III and TIER-Ready IV awards. This was then followed by the achievement of a Tier III TCCF of the final built solution in just four months of receiving a building permit.
Uptime Institute's team was extremely professional and helpful and provided clear and concise reports during our design review and construction process and were always on hand to provide the necessary support we required.
DXN is the first company globally to achieve Uptime Institute's Tier Certification of Constructed Facility with a prefabricated/modular solution from the Uptime Institute TIER-Ready program.
We believe our solution has allowed us to achieve all four of our stated objectives and has also provided us with further characteristics which differentiate our data centres from traditional builds.
The additional benefits that were realised during the design, engineering and construction process include: the additional physical layer of security offered by our facility modules, each cluster being independent of the next; and our ability to modify or adapt our design as new technologies come online in the future, which allows us to be agile and not locked in to a specific design solution for the lifetime of the data centre.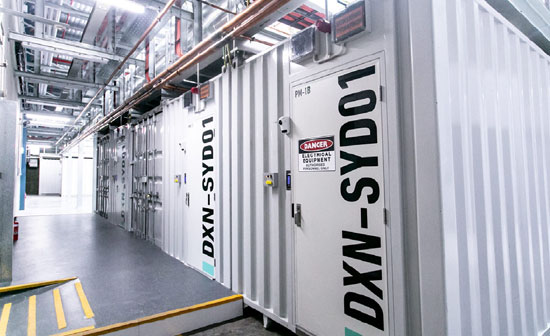 We can deploy our data centres rapidly anywhere in the world for significantly reduced capex while offering the ability to extend capacity as and when it is required.
Going through process to achieve the Uptime Institute Tier III Certification of Constructed Facility Award has validated our modular colocation facility design, engineering and build principles. It highlights our attitude regarding how the data centres of the future should be planned and constructed.
The benefits of following the Uptime Institute's roadmap to Tier Certification of Constructed Facility by first completing TIER-Ready review for a prefabricated/modular solution were evident in the finished product, and the reduced timeframe taken to review and perform all required tests.
---