---
Client Story: EBRC Tier IV Certification of Constructed Facility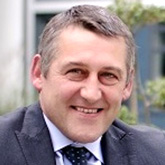 "It is partly thanks to our Uptime Institute Tier IV certification that we are ranked and recognised as a first class IT service provider. We are able to differentiate our organisation, and show considerable gains for our clients in working with us. The certification is a `Holy Grail' for EBRC to develop business with international companies relying on our Data Centres to set up or to expand their business in Europe."
Bruno Fery
Head of Data Centre Services
EBRC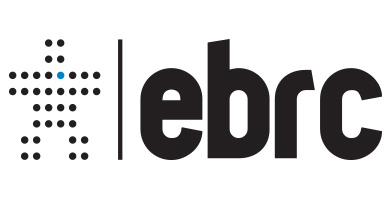 As a centre of excellence based in the heart of Europe, EBRC – European Business Reliance Centre – aims at protecting and managing sensitive information and data. The organisation's quest for excellence begins with world-class Tier IV certified Data Centres.

EBRC provides highly and fully integrated secure IT services in Data Centre and business continuity, advisory and security, as well as cloud and managed services. EBRC Trusted IT Services rely on three Tier IV Certified Data Centres (Design & Fault-Tolerant Constructed Facility), international recognitions and accreditations such as ISO 50001 (Energy management), ISO 9001 (Quality management), ISO 14001 (Environmental management), ISO 20000 (IT Service management), ISO 22301 (Business continuity management), PCI DSS (security of payments), ISO 27001 (Information security management), ISO 27018 (Cloud privacy), and NATO accreditation.

Established in Luxembourg, EBRC can address 70% of the European GDP within a radius of less than 500 km. Furthermore, the Data Centre "European Reliance Centre East", located in Betzdorf is connected with a direct optical fiber connection to the world's leading satellite operator, SES. With over 70 satellites in two different orbits, Geo stationary Orbit (GEO) and Medium Earth Orbit (MEO), SES provides a range of customers with global video distribution and data connectivity services.

EBRC's customers manage sensitive data and need to trust their IT service provider with the guarantee of high availability for their critical services and network performance. To ensure constant availability, EBRC relies on state-of-the-art infrastructures hosted in two Tier IV "Fault-Tolerant Design and Constructed Facility" certified Data Centres. This represents the only tangible way for clients to ensure the quality of their Data Centre service provider.
Critical infrastructures certified Tier IV Constructed Facility by Uptime Institute guarantee the quality and the highest availability of services, as well as connote trustworthiness to clients. EBRC clients became interested in the Tier IV topology in 2005, which is why the organisation initially embarked on the first Tier IV Design certification in Luxembourg. In 2013, the Resilience Centre South (located in Kayl) was awarded the Tier IV Constructed Facility designation, the first in Luxembourg to reach this highest level of certification, the third in Europe and the ninth worldwide.

With five interconnected Data Centres, over 15,000 m2 of Tier IV certified private and shared server space spread out across Luxembourg, EBRC offers state-of-the-art infrastructures meeting the highest requirements of its customers:
Resilience Centre West (Windhof); Tier IV Design Certification with 5,000 m2 server space
Resilience Centre South (Kayl); Tier IV Constructed Facility with 5,000 m2 server space (free chilling, rain water tanks and solar cells)
Reliance Centre East (Betzdorf); Tier IV Constructed Facility with 5,000 m2 server space (indirect free cooling with Kyoto Wheels, rain water tanks and IP Bus UPS systems)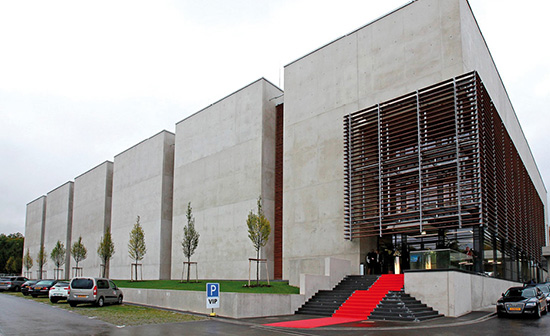 "Uptime Institute certification has brought positive results to our team with a more collaborative process in many aspects of our business such as our internal and clients communication, our formal procedures and our risk management criteria."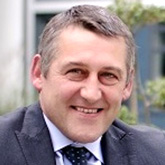 Bruno Fery
Head of Data Centre Services
EBRC
EBRC found that the organisation learned a great deal from the certification process, particularly from a communication and procedural standpoint. Since the Resilience Centre South was already operational and was hosting data for many customers when starting on-site testing, customers themselves were involved in the certification process. EBRC found that this fostered a trusting and collaborative communication between EBRC teams and clients.

For audit purposes, each test carried out on-site under the authority of the Uptime Institute expert team for the Tier Certification of Constructed Facility, required different operating procedures including:
Standard Operating Procedures
Method of Procedures
Emergency Operating Procedures
The challenging part of the Tier IV Constructed Facility certification and assessment was that it was already in operations for many clients. A major challenge is that EBRC had to combine the latest state-of-the-art technology in carbon footprint reduction with the Tier IV criteria, Kyoto wheels (indirect air cooling with adiabatic exchanger as free cooling system) as being a good example, and the IP-Bus topology for UPS capacity components and distribution paths. After consulting with Uptime Institute, EBRC was able to fine-tune the criteria in order to meet and achieve the Tier IV topology requirements.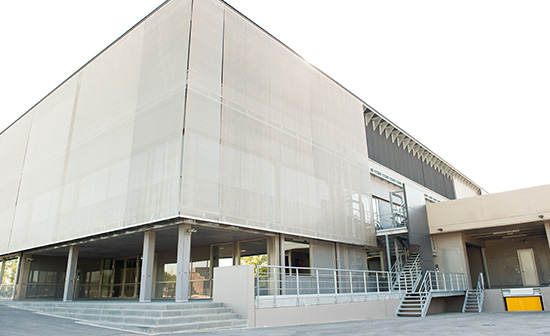 ---