---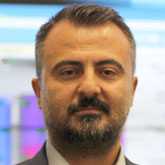 Nuri Ozturk
Infrastructure Operations
Data Center Operation Manager of Turkcell, Turkey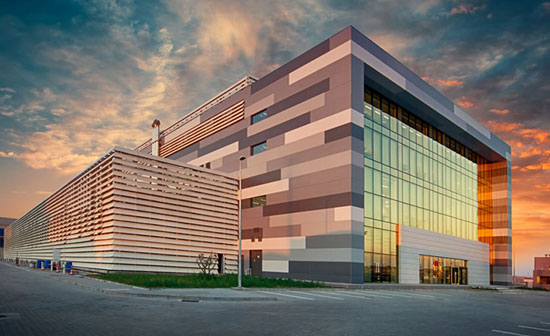 Can you tell me about Turkcell?
Turkcell is a digital operator headquartered in Turkey, serving its customers with its unique portfolio of digital services along with voice, messaging, data and IPTV services on its mobile and fixed networks, as well as data center colocation services. The Gebze Data Center facility is to be the biggest data center in Turkey, formed by five modules, with each module consisting of four rooms with 500 square meters, totaling 2000 square meter per module. In the data center, there are colocation rooms and IT rooms to support the Turkcell infrastructure. As the largest data center operator in Turkey, the company wanted to position itself as the data center with the highest levels of availability and customer satisfaction and to do so felt it necessary to achieve the Uptime Institute Tier III Gold Certification of Operational Sustainability to further showcase the company's quality and operational success.
Why did you decide to embark on the Tier III Gold Certification of Operational Sustainability? What was your goal in doing so?
Our intent was to use our learnings from this achievement and build upon those learnings as a broader tool to create a comprehensive operational quality control system for our data center. The longer term goal is to build an advanced quality control system that can be implemented across our other data centers across Turkey. As the market leader in data center co-location services in Turkey, sustainability is crucial for our data center operations. With that in mind, we decided to evaluate how we operate our data centers and determine if there were any missing processes in our operations. We wanted to capitalize on the recommendations and results and enhance our operational activities to world class data center infrastructure operation standards. Our thought is that by doing the best we can for the operation, keeping availability high, reducing risks and maximizing sustainability, we are providing the best data center colocation services to our enterprise customers. Many of our customers are in the banking, energy, and retailing sectors, making satisfaction and high availability critical to their businesses.
What did you learn from the process?
We learned a great deal as it gave us the opportunity to go deep into each step of our operational processes and activities. It gave our team important training and information, but it went beyond our staff into vendor and visitor trainings. With human error the most common reason for downtime, we changed some of our internal training processes and began to systematically follow the Uptime Institute training recommendations. We thoroughly learn from any of the problems we have addressed and use them as subject matter for new training contents. We also make sure that we pay attention to predictive maintenance and failure analysis as they are important to the operation, and can help show us early indicators for critical systems which may have issues or failures near future. We have seen that poor management and lack of operational procedures is the most frequent reason for failures.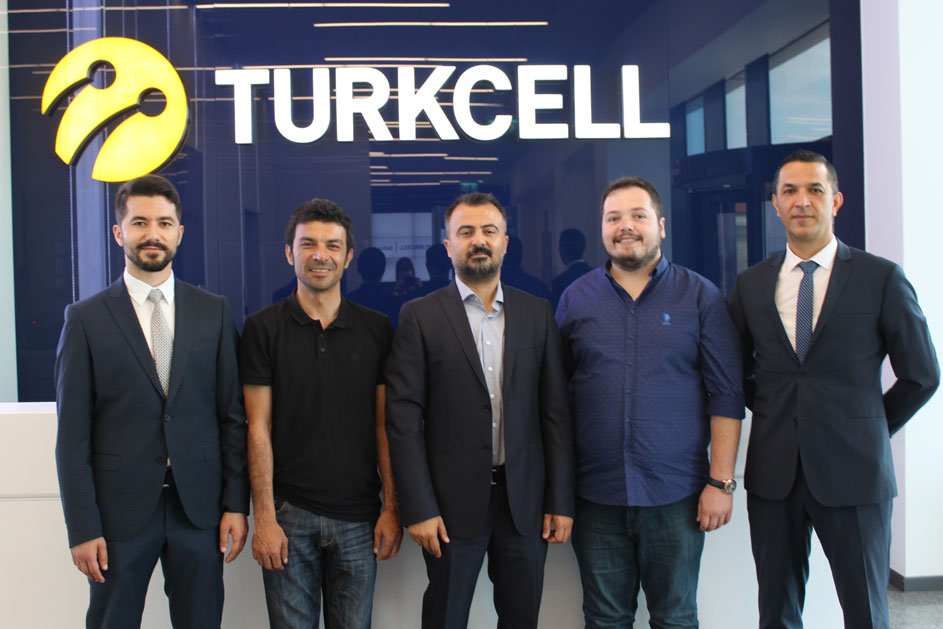 From left to right: Burak Soylu, Umut Koçak, Nuri Öztürk, Tuncay Aksoy, and Özgür Hata
How many years has the Gebze Data Center facility been in operation?
The facility has been operational since August 2016, but continues to increase in size as we plan a total of five modules. The first 2 modules are fully operational, the 3rd module is under construction and the final two are planned to be operational within 2 years. The number of white spaces are getting bigger along with the addition of electrical and mechanical equipment. This growth only serves to make the management of the operational process more crucial. The Tier III Gold Certification of Operational Sustainability gives us confidence in our ability to utilize our best practices in our data centers.
What activities are supported by the data center? Is this a dedicated facility for the mobile company?
In the facility, there are three types of whitespaces; network whitespaces for mobile services, ICT rooms for digital services and enterprise applications, and colocation whitespaces for enterprise customers. We have many colo customers in the banking, energy, retailing, and aviation markets. We are also proud to work with global companies like Oracle, and IBM as these companies prefer to use our facility to provide digital services to their own customers by using our dedicated whitespaces.
What can you tell us about the design of the data center? Did the team have operations experience? If so, how did that help?
Our data center operations team is responsible for the infrastructure operation of all of our Turkcell data centers. There are currently 26 different sized data center facilities, some of which are used only for mobile services. We have now been operating these facilities for over 10 years. Our team has extensive experience and we have continued to improve our operations over the years, including our maintenance activities and have developed a discipline of strong data center operations throughout our large team. However, we wanted to further evaluate our discipline and advance the development of our world class operations team. We view the Gebze DC as our best practice model to extend throughout all of our data centers.
Was Tier III Gold Certification of Operational Sustainability difficult to achieve?
We did see the need to improve upon our predictive maintenance by adding more activities and following them regularly to see trends. We also realized that we need to improve our staff training and to better track the programs and courses taken by data center team members for best results.
Did you find any weaknesses? If so, what were they and how did you address them?
It was difficult as this was the first time in Turkey a data center was assessed for Tier lll Gold Certification of Operational Sustainability, and the first time is always a bit difficult when you aren't fully sure what to expect. It was also difficult because we didn't use software for MMS, and when there are lots of processes needs to be followed, software is the best tool to accomplish it. We had operational procedures in place, and they were extensively used, but we did not have enough process in place to be certified. What did help us is that some members of our team attended the AOS accreditation course to better understand the philosophy behind operations and what it means to receive that the AOS designation. From there we were able to do the work with our own resources.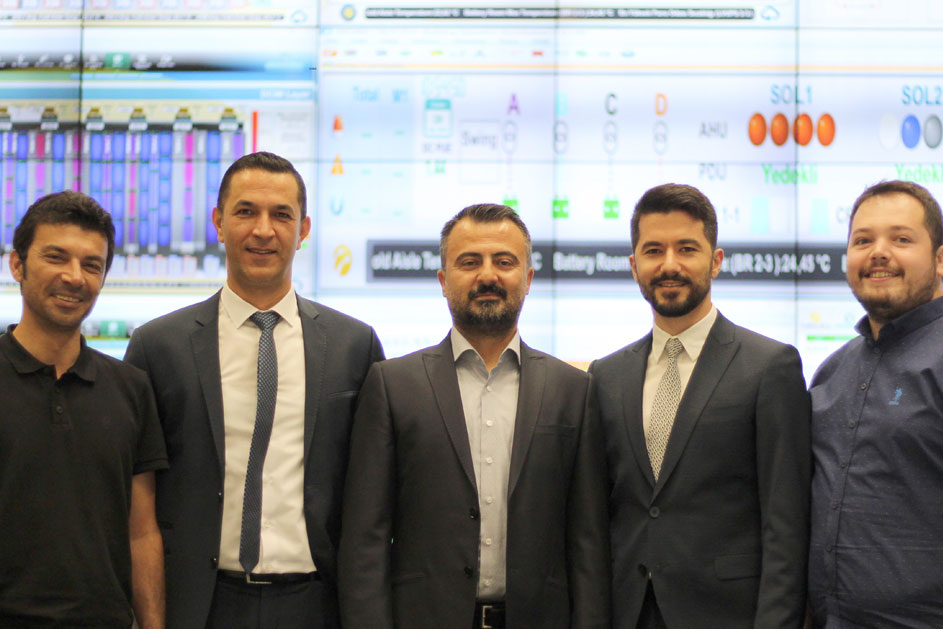 From left to right: Umut Koçak, Özgür Hata, Nuri Öztürk, Burak Soylu, and Tuncay Aksoy
Turkcell's Data Centers with Tier Certification
Gebze Data Center – Kocaeli Gebze, Turkey
• Tier III Certification of Design Documents
• Tier III Certifications of Constructed Facility
• Tier III Gold Certification of Operational Sustainability

---
İzmir Data Center – Izmir Menderes, Turkey
• Tier III Certification of Design Documents
• Tier III Certification of Constructed Facility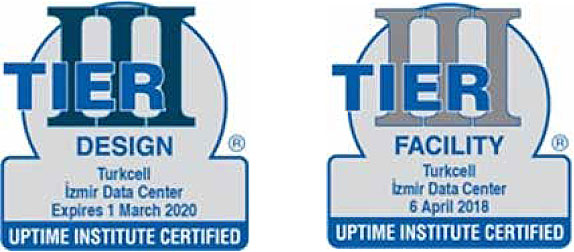 ---
Ankara Data Center, Module 1 – Ankara, Turkey
• Tier III Certification of Design Documents
• Tier III Certification of Constructed Facility
• Tier III Gold Certification of Operational Sustainability

---
Avrupa Data Center, Module 1 – Tekirdag, Turkey
• Tier III Certification of Design Documents
• Tier III Certification of Constructed Facility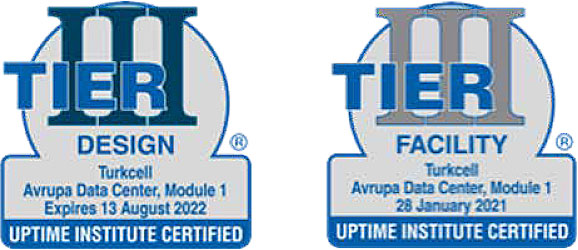 ---