---
Client Story: Yotta Infrastructure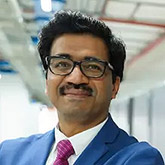 "Uptime Institute Tier Certifications are end-result oriented and not prescriptive to allow data centre providers to strive for innovative designs that can achieve results. At the same time, Uptime Institute consultants achieve a higher level of depth to ensure that designs meet objectives – in this case, a fault- tolerant building for a Tier IV goal. This has been the prime reason why we chose to work with Uptime Institute to complete our Tier IV Certification."
Sunil Gupta
Co-founder & CEO
Yotta Infrastructure Solutions, India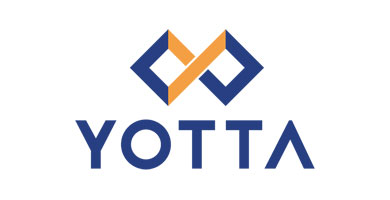 Yotta NM1 - The World's 2nd Largest Tier IV Uptime Institute Certified Data Centre
Yotta Infrastructure Solutions is a new-age, managed data centre provider that caters to the hosting requirements of both wholesale and retail customers. It was conceived to bridge the gap between huge demand and low supply for high-quality, hyperscale data centres in India. The idea was to build ultra-scalable data centre solutions that help companies grow unrestricted and uninterrupted.
The company is driven by its tremendous real estate acumen combined with comprehensive data centre services and expertise and unparalleled power capability. It is also a 100% subsidiary of Hiranandani Group, India's leading real-estate giant with access to large land parcels across India, and world-class construction, power generation and distribution capabilities.
The Yotta Infrastructure team has vast expertise in digital infrastructure design, engineering, execution, and operations. This combination of real-estate expertise and data centre execution has enabled Yotta Infrastructure to leverage large economies of scale and build a highly cost-effective proposition while delivering Uptime Institute Tier IV-Certified quality to hyper-scalers for their wholesale co-location needs and at the same time offers quality digital infrastructure to enterprises and governments.
The company focuses on delivering scalability, quality, innovation, and economies of scale across its data center infrastructure, operational practices, products and services. And its goal is to be able to deliver better solutions and services than existing players in the country.
"Yotta's vision is to deliver the best quality data centre services to its customer at the most reasonable costs. We made this possible via our group capabilities of real-estate ownership, execution acumen, power generation and distribution capabilities," said Sunil Gupta, Co-founder and CEO, Yotta Infrastructure. "Uptime Institute's Tier IV Certification of Constructed Facility further validates our commitment to delivering state-of-the-art IT infrastructure to the nation."
The Uptime Institute Solution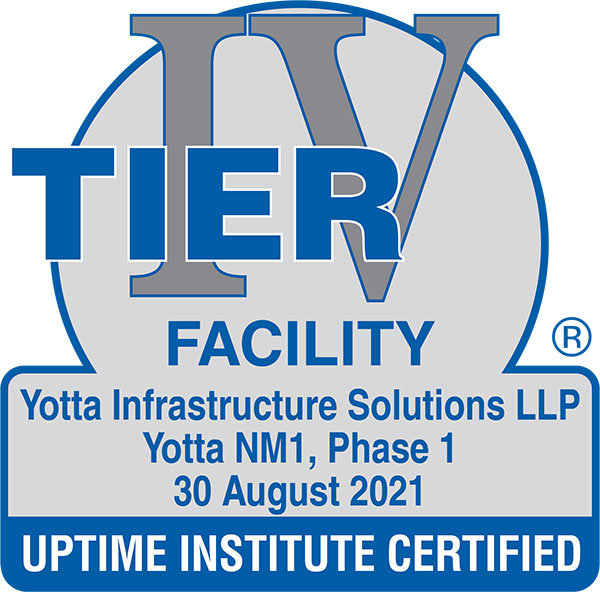 With that in mind, Yotta Infrastructure moved forward working with Uptime Institute on a Tier Certification of Design Documents (TCDD) for the initial pre-construction planning and design of its NM1 facility in Mumbai. Following this, they pursued a Tier Certification of Constructed Facility (TCCF) for the data centre, which finished in 2021; and a Tier IV Gold Certification of Operational Sustainability, which was completed in 2022. Yotta NM1 is India's first data centre to earn Uptime Institute's Tier IV certification, and is also the country's largest data centre in terms of rack capacity and power offered (almost 50% larger than any existing data centre).
"Any single point of failure in power and cooling systems or various supporting systems (including structural, civil, automation, and others) will not bring down a customer's rack or infrastructure at any point in time. Equally stringent are the criteria that ensure safety if there is an incident of fire at any place within the data centre. Full power and cooling will continue to the rack for at least one hour, even during an active fire," said N. K. Jain, Chief Technical Advisor at Yotta Infrastructure about the facility's fault-tolerant design.
With this end objective of fault-tolerant design as per global standards, Yotta created a Tier IV facility, with just 25% extra CapEx required compared to a Tier III design. Yotta Infrastructure chose unconventional data centre designs and went through a highly detailed evaluation from the Uptime Institute team. Achieving Uptime Institute's Tier IV TCDD and TCCF for NM1, while still keeping the space usage and overall costs at an optimized level, required an out-of-the-box design approach. Yotta Infrastructure believes that the efforts have paid off well. In fact, the Yotta NM1 data centre won the title of Best APAC Data Centre in Datacloud's 2021 Global Awards program.
Yotta Infrastructure and Uptime Institute teams collaborated at multiple fronts to mitigate customer risk to the maximum extent. The first of its kind in the country, the Yotta NM1 data centre was a unique project, and the process to complete and certify it combined the extensive domain expertise of both teams and intensive knowledge sharing from start to finish. Uptime Institute's digital infrastructure expertise across geographies and experience undertaking thousands of projects worldwide helped Yotta ensure the innovative project met all necessary requirements.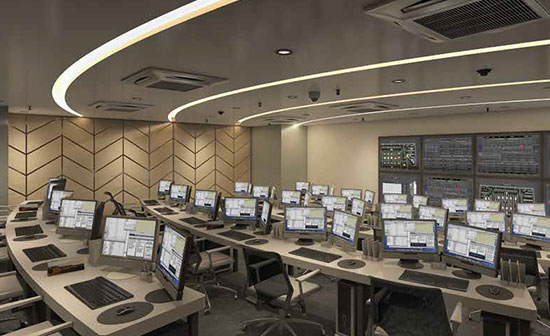 Yotta's Customer Testimonials
"After evaluating multiple options available in the market, we decided to migrate to Yotta NM1. What moved the deal in their favor, was the Uptime Institute's Tier IV Certification and the value it provides."
N Jayantha Prabhu
CIO, Essar Group and Business Head,
India & SAARC, AGC Networks
---
"We were looking for high-quality data centre infrastructure with security and reliability. After evaluating Yotta NM1, we were impressed by its scalable state-of-the-art infrastructure and dense network environment."
A Shiju Rawther
Former Chief Information & Technology Officer,
CARE Ratings Limited
---
"I haven't seen a better data centre facility in India or outside to date. Yotta NM1 ranks right at the top."
Udit Pahwa
Head, Information Technology, Huhtamaki India
---
Uptime Institute's Testimonial
"Tier Certifications equip data centre providers with an objective and effective means for identifying the anticipated performance of infrastructure at different data centre sites and design topologies. It also serves as a good parameter for customers to evaluate different data centres and bring uniformity of quality standards in the industry, calling for greater responsibility in the ecosystem to come together and strive for continual improvement. Uptime Institute is pleased to award Yotta Infrastructure with the Tier IV Certification of Constructed Facility to further illustrate their commitment to building scalable, resilient, highly-available and excellently-operated data centre parks to meet India's ever-growing digital infrastructure needs."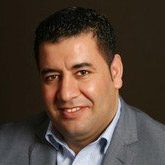 Mustapha Louni
Senior Vice President, Middle East, Africa & Greater India,
Uptime Institute
Yotta is moving forward with a Tier IV Constructed Facility in Chennai and Mumbai. The company plans to build three data centre parks across Maharashtra, Delhi-NCR, West Bengal, and Tamil Nadu. The combined capacity of these parks will be 120,000 racks and around 800-900 MW of power. Yotta Infrastructure continues to explore opportunities in other data centre markets in India, along with some emerging economies in APAC/Middle East regions.
Yotta's commitment to developing data centres in compliance with international standards and certifications to mitigate many potential risks for customers would see stronger associations from Uptime Institute for certifications moving forward.
Tier Certifications by Facility
Yotta NM1, Phase 1 – Mumbai, India
Tier IV Certification of Design Documents
Tier IV Certification of Constructed Facility
Tier IV Gold Certification of Operational Sustainability

Yotta Data Center Park "YDC-D-1" – Greater Noida, India
Tier III Certification of Design Documents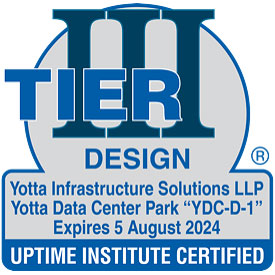 ---