---
Accredited Operations Professional
INSTRUCTOR-LED ONLINE COURSES - REGISTRATION OPEN NOW
With Uptime Institute's Accredited Operations Professional program, you are progressing your Management skills to the level of complex IT environments and highly effective management strategies and initiatives. This course is designed for graduates of Accredited Operations Specialist and Accredited Tier Specialist programs.
Following on from completion of Accredited Operations Specialist or Accredited Tier Specialist, the Accredited Operations Professional program provides instructions on improving efficiency and effectiveness of resilient IT and critical facility sites, as well as how to translate IT and facility strategies into successful initiatives and programs.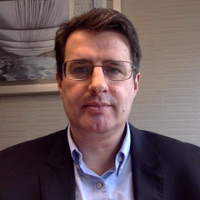 Fantastic facility staff and excellent course content that have allowed me to build on my technical expertise.
Paulo Borges, Datacenter Security Consultant, SEGURTI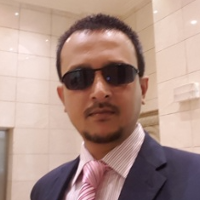 This training allowed me to understand the myths and misconceptions around Tier Certifications. I can now share this knowledge with my colleagues.
Tariq Sagheer, Manager Power Planning, Pakistan Mobile Communications Limited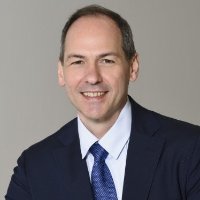 This training provided us with the tools to achieving the gold standard for Tier Certification of Operational Sustainability.
Dimitris Kantaros, Director, Data Center Operations, LAMDA HELLIX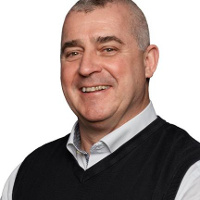 This training allows personnel to get a common understanding of "how to keep the lights on".
Pete O'Sullivan, Head of Operations, Quantum Switch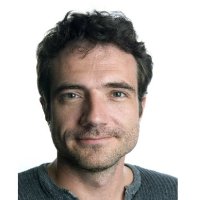 As a consultant, it is important to be up to date with the new Tier regulations and the Advanced Seminar course provided this.
Christian Creemers, Senior Datacenter Project Manager, DC-Q Datacenter Quality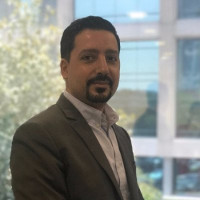 The Advanced Mechanical seminar by Uptime Institute is an end user centric course that enriched my knowledge on Tier III and Tier IV Data Centers.
Mark Keserwany, Practice Manager, Gulf Business Machines
Contact Us
Have questions or need help? Fill out the form and we will follow up with you right away.
Accredited Operations Professional Program Overview
Program Target Audience
Data Center Facility Managers
Professional Operations Supervisors
Senior Executives
Consultants
Program Objectives
Improvement in efficiency and effectiveness of resilient IT and critical facility sites
Taking IT and Facility strategies and objectives and translating these into initiatives and programs
Creation of world-leading management strategies, and action plans to implementation
Create enhanced governance for increasingly complex IT environments
Program Prerequisites
Graduation from Accredited Operations Specialist or Accredited Tier Specialist
Contact

[email protected]

if you have questions about this program
Join the World's Largest Alumni Network of Data Center Professionals
JOIN AN ALUMNI NETWORK COMPRISED OF THOUSANDS OF GRADUATES FROM THE WORLD'S TOP FIRMS
Over ten thousand graduates from over 100 countries around the world have looked to Uptime Institute to help them grow their business and advance their careers.
For data center facility managers & senior executives, the Accredited Operations Professional designation helps them furthur advance their career by learning how to effectivly apply IT and facility strategies across an entire data center portfolio to improve operational efficiency, reduce risk and better align critical facility operations with dynamically changing business objectives.
For vendors and consulting firms, Accredited Operations Professional designations help companies differentiate themselves from the competition, standing out as a data center operations expert who can help clients deploy advanced management structures and strategies in complex IT environments increase efficiency, reduce downtime and better align operational practices with business objectives.
Who Can Benefit From This Course?
Accredited Operations Specialist or Accredited Tier Specialist alumni that are wanting to continue their learning will greatly benefit from this course. You can view detailed eligibility recommendations
here
. The Accredited Operations Professional program is ideal for those wanting to progress their management skills in mixed IT and facility environments, especially when they are looking to meet complex business availability objectives.
What Should I Expect From This Course?

The Accredited Operations Professional program is comprised of five half-day sessions with exam. You can view the detailed course curriculum
here
. This program provides advanced site and portfolio-level governance and management concepts and culminates in an exam for receiving your accreditation. After completing this course, you will have enhanced data center management skills.
Why Choose Uptime Institute?

Uptime Institute has educated more than 10,000 professionals in over 100 countries. As the leader in data center education, Uptime Institute issues accreditations that verify a thorough understanding of the Tier Standard: Operational Sustainability and allow you to make great improvements for your team. Prevent downtime and keep your systems running at maximum efficiency with the knowledge you will acquire from the Accredited Operations Professional program.
Looking for More Information on Data Center Training from Uptime Institute?
---