---
Accredited Sustainability Advisor Roster
Congratulations to all Accredited Sustainability Advisor graduates.
The following information is intended to facilitate direct contact with data center sustainability professionals who have graduated from the Accredited Sustainability Advisor program.
For additional information on the Uptime Institute's sustainability offerings, visit the resources below: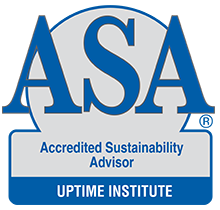 Individual foils are included in roster listing and can be seen by clicking "View Accreditation Foil"
Jump to country section by alphabet:
Looking for More Information on Data Center Training from Uptime Institute?
---