Accredited Tier Designer Roster
---
The following information is intended to facilitate direct contact with professional engineers who have been awarded Accredited Tier Designer.

Individual foils are included in roster listing and can be seen by clicking "

View Accreditation Foil

"
Because Uptime Institute Professional Services does not perform design engineer (Engineer-of-Record) services, contact information for on-staff Accredited Tier Designers has been withheld. For further information on Tier Certification of designs and constructed environments, which is the exclusive purview of Uptime Institute Professional Services,
please contact your regional representative
.
Jump to country by alpha: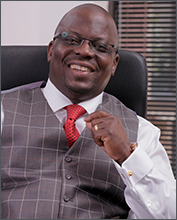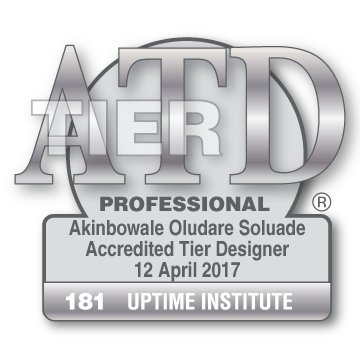 1st ATD Professional Designation Achievement
"My experience with Uptime Institute began with a 2010 ATD course in Chicago and led to my becoming the first ATD on the African continent, I'm honored to receive the first Professional designation."
Olu Soluade
Managing Director, AOS Consulting Engineers
Angola
Argentina
Marcelo Pedro Antoniolli




Electrical Engineer - Data Center Consultant




Martínez, Argentina


[email protected]


View Accreditation Foil

José Egidio Azzaro




Ingeniero Mecánico




Azzaro Ingeniería




Buenos Aires, Argentina


[email protected]


View Accreditation Foil

Diego A. Crosatto




PO Sostenibilidad Edificios Técnicos & Datacenter




Telecom




Buenos Aires, Argentina


[email protected]


View Accreditation Foil

Brian Elliott




Director, Mission Critical




Power Plus / Energy Control




Córdoba, Argentina


[email protected]


View Accreditation Foil

Nicolas Estefanell




Data Center Consultant




Kyndryl Argentina




Buenos Aires, Argentina


[email protected]


View Accreditation Foil

Pablo H. Fernandez




Director de Proyectos




Q2 Group S.A.




Argentina / Uruguay


[email protected]


View Accreditation Foil

Juan Manuel Garcia




Termair .S.A




Caba, Argentina


[email protected]


View Accreditation Foil

Ricardo Néstor Giles




Mechanical Engineer




3GLA Networks S.A.




Buenos Aires, Argentina


[email protected]


View Accreditation Foil

Julian Martin Gurgone




Tender Engineer




Schneider Electric




Buenos Aires, Argentina


[email protected]


View Accreditation Foil

Diego Gustavo Lopez




Gerente de Ingeniería de Soluciones




Aceco TI




Buenos Aires, Argentina


[email protected]


View Accreditation Foil

Guillermo Maddalena




Electrical Engineer / Large Projects Manager




Vertiv Cono Sur




Buenos Aires, Argentina


[email protected]


View Accreditation Foil

Martin Jose Monzon




Professional Engineer




Aceco TI Latina




Buenos Aires, Argentina


[email protected]


View Accreditation Foil

Marcelo Daniel Oviedo




Argentina




View Accreditation Foil

Luis Peluffo




Argentina




View Accreditation Foil

Juan Angel Rivero




Data Center Proyect Manager




ARSAT




Buenos Aires, Argentina


[email protected]


View Accreditation Foil

Pablo Sanchez




Data Center Consultant




PS Advisoring




Buenos Aires, Argentina


[email protected]


View Accreditation Foil

Guillermo Santos




Especialista en Infraestructura Electromecánica




Arsat S.A.




Buenos Aires, Argentina


[email protected]


View Accreditation Foil

Daniel Seijo




Arquitecto




Claro Argentina




Buenos Aires, Argentina


[email protected], [email protected]


View Accreditation Foil

Roberto Velasco




Owner




Micrico SRL




Buenos Aires, Argentina


[email protected]


View Accreditation Foil
Australia
Ray Abraham




Engineering Services Manager – Data Centres




FDC Construction




Australia


[email protected]


View Accreditation Foil

Mehran Aghaei




Senior Solution Engineer




Delta Electronics (Australia) Pty Ltd.




Sydney, Australia


[email protected]


View Accreditation Foil

James Aps




Senior Associate- Mechanical




Norman Disney & Young




Perth, Australia


[email protected]


View Accreditation Foil

Farhad Azizian




Engineering Manager Data Center




ELTEK




Sydney, Australia


[email protected]


View Accreditation Foil

John Boatto




Senior Associate




Norman Disney & Young




Melbourne, Australia


[email protected]


View Accreditation Foil

Gary Bocarisa




Application Engineer




Schneider Electric




Sydney, Australia


[email protected]


View Accreditation Foil

Patrick Campbell




Director




BCA Engineers




Australia


[email protected]


View Accreditation Foil

Narain Chandwani




Global Product & Project Manager, IEC AC Data Centers




ABB




Sydney, Australia


[email protected]


View Accreditation Foil

Jeffrey Chang




Technical Director




RED Engineering




Australia




View Accreditation Foil

Benny Cheah




Senior Electrical Engineer




Aurecon




Melbourne, Australia


[email protected]


View Accreditation Foil

Yoon-Kong (YK) Choong




Senior Engineer




Metronode Pty Ltd




Melbourne, Australia


[email protected]


View Accreditation Foil

Thusitha Dadigamuwage




Senior Applications Engineer




Eaton




Melbourne, Australia


[email protected]


View Accreditation Foil

Ciby David




Lead Network Engineer, Data Center Engineering




Mastercard




Sydney, Australia


[email protected]


View Accreditation Foil

Ahmed Emara




Senior Mechanical Engineer




GHD Pty Ltd




Victoria, Australia


[email protected]


View Accreditation Foil

Simón Feo




Senior Electrical Engineer




Sydney, Australia


[email protected]


View Accreditation Foil

Chris Flanagan




Director – Technical Services Data Centres




Fujitsu




Sydney, Australia


[email protected]


View Accreditation Foil

Hongwen Gao




Mechanical Engineer




Fujitsu Australia Ltd




Sydney, Australia


[email protected]


View Accreditation Foil

Bill Giannikos




Associate




Aurecon




Melbourne, Australia


[email protected]


View Accreditation Foil

Craig Gianoli




Associate Director




Norman Disney & Young




Sydney, Australia


[email protected]


View Accreditation Foil

Navid Golshani




Project Technical Lead, Electrical




Stantec




Sydney, NSW, Australia


[email protected]


View Accreditation Foil

Peter Greaves




Technical Director/ Expertise Leader Data & ICT Facilities




Aurecon




Melbourne, Australia


[email protected]


View Accreditation Foil

Matt Gurr




Associate




Aurecon




Sydney, Australia


[email protected]


View Accreditation Foil

Josh Hall




Buildings Electrical Practice Leader




Aurecon




Adelaide, Australia


[email protected]


View Accreditation Foil

Harvey Hao




Lead Electrical Engineer




Aurecon




Melbourne, Australia


[email protected], [email protected]


View Accreditation Foil

David Henzell




National Solutions Manager Data Centers




Siemens Limited




Melbourne, Australia


[email protected]


View Accreditation Foil

Rebecca Hopping




Lead Data Hall Fit-Out & Telecommunications Engineer




NEXTDC




Brisbane, Australia


[email protected]


View Accreditation Foil

Geoff Hudson




Senior Project Manager




Digital Realty




Melbourne, Australia




View Accreditation Foil

Phillip Joe




Associate Director




Webb Australia Group (Qld) Pty Ltd




Brisbane, Australia


[email protected]


View Accreditation Foil

Michael Jan Kalny




Head of Engineering




Metronode Pty Ltd




Melbourne, Australia


[email protected]


View Accreditation Foil

Justin Kellerman




Data Centre Design Manager




The Data Exchange Network




Perth, Australia


[email protected]


View Accreditation Foil

Hamish Kerr




Engineer




Benmax




Canberra, Australia


[email protected]


View Accreditation Foil

Sylvester Kourie




Associate Electrical Engineer




Aurecon




Australia


[email protected]


View Accreditation Foil

William Lee




Senior Electrical Engineer




Aurecon




Brisbane, Australia


[email protected]


View Accreditation Foil

Ian Lewis




Associate Director




AECOM Singapore Pte. Ltd




Australia


[email protected]


View Accreditation Foil

Brian Lim




ANZ DCP Product Manager and Solution Architect




Vertiv




Sydney, Australia


[email protected]


View Accreditation Foil

Kenneth Ma




Associate




Arup




Sydney, Australia




View Accreditation Foil

Patrick Maraun




Engineering Design Authority




BAI Communications




Sydney, Australia


[email protected]


View Accreditation Foil

Steve Marotta




Mission Critical Market Sector Leader




Norman Disney And Young




Melbourne, Victoria, Australia


[email protected]


View Accreditation Foil

Dave Martin




Senior Associate




Arup




Sydney, Australia




View Accreditation Foil

Leo Mathews




Sr. Mechanical Engineer




Northrop Consulting Engineers




Sydney, Australia


[email protected]


View Accreditation Foil

Tim McAuliffe




Mechanical Engineer




Aurecon




Perth, Australia


[email protected]


View Accreditation Foil

Stephen Meleady




Wood & Grieve now Part of Stantec




Sydney, Australia


[email protected]


View Accreditation Foil

Mr Neil Merritt




Senior Services Manager




Multiplex




Perth, Australia




View Accreditation Foil

Brendan Murphy




Electrical Engineer




NDY




Melbourne, Victoria, Australia


[email protected]


View Accreditation Foil

Tomi Paripsa




Technical Director – Electrical Engineer




GHD Pty Ltd




Melbourne, Victoria, Australia


[email protected]


View Accreditation Foil

Shayne Parkin




Associate




Aurecon




Melbourne, Victoria, Australia


[email protected]


View Accreditation Foil

Bhavesh Patel




Professional Electrical Engineer




Stowe Australia Pty Ltd




Melbourne, Victoria, Australia


[email protected]


View Accreditation Foil

Evan Pavlakos




Project Director – Data Centres




FDC Construction




Australia


[email protected]


View Accreditation Foil

Rowan Peck




Director




Mission Critical Systems Pty Limited




Canberra, Australia


[email protected]


View Accreditation Foil

Ian Quaye




Independent Commissioning Agent (ICA)




Concept Commissioning




Melbourne, Australia


[email protected]


View Accreditation Foil

Jonas Sadauskas




Associate Director




Blue IoT




Melbourne, Australia


[email protected]


View Accreditation Foil

Mohammad Khurram Saeed




Senior Application Engineer (Thermal)




Emerson Network Power




Sydney, Australia


[email protected]; [email protected]


View Accreditation Foil

Ahmed Elsayed




Senior Project Manager




SAGE Automation




Melbourne, Victoria, Australia


[email protected]


View Accreditation Foil

Arsalan Shahlaee




Engineering Manager Critical Facilities




The Frame Group




Sydney, Australia


[email protected]


View Accreditation Foil

Maz Shareghi




Electrical Engineer




The Frame Group




Sydney, Australia


[email protected]


View Accreditation Foil

Damien Spillane




Head of Sales Engineering




Digital Realty Trust




Sydney, Australia


[email protected]


View Accreditation Foil

Khurram Tahir




Lead Mechanical Engineer




Aurecon Australasia Pty Ltd




Melbourne, Australia


[email protected], [email protected]


View Accreditation Foil

Les Thorpe




Technical Director




Aurecon




Sydney, Australia


[email protected]


View Accreditation Foil

Jeffrey Van Zetten




Australia




View Accreditation Foil

Mark Willis




Associate




ADP Consulting Pty Ltd.




Melbourne, Victoria, Australia


[email protected]


View Accreditation Foil

Albert Wong




Manager




Ecanet Engineers




Perth, Australia


[email protected]


View Accreditation Foil

Andy Wong




Enterprise Solutions Architect




Vertiv




Sydney, Australia


[email protected], [email protected]


View Accreditation Foil

Wui-Kiat Wong




Senior Electrical Engineer




Norman Disney & Young




Sydney, Australia


[email protected]


View Accreditation Foil

Kushantha Yapa




Engineering Manager (IMS Solutions, ASI Region)




Vertiv




Melbourne, Australia


[email protected]


View Accreditation Foil

Mina George Yassa




Building Services Manager




Hutchinson Builders




Sydney, Australia


[email protected]


View Accreditation Foil

Dr James Ping Young




Director




Pier DC PTY LTD




Perth, Australia


[email protected]


View Accreditation Foil

Ronald (Yong) Zeng




Senior Applications Engineer




Emerson Network Power / VertivCo




Sydney, Australia


[email protected]; [email protected]


View Accreditation Foil
Austria
Azerbaijan
Rashad Afandiyev




Platform Team Leader




SINAM Ltd.




Baku, Azerbaijan


[email protected]


View Accreditation Foil

Isa Ahmadov




Mechanical Engineer




PASHA Technology




Baku, Azerbaijan


[email protected]


View Accreditation Foil

Samir Babashov




IT Infrastructure Architect




ABB Bank




Baku, Azerbaijan


[email protected]


View Accreditation Foil

Gasim Gandilov




Chief of Communication & Integration Department




SINAM Ltd.




Baku, Azerbaijan


[email protected]


View Accreditation Foil

Renat Guliyev




Project Manager




Bestcomp Group




Baku, Azerbaijan


[email protected]


View Accreditation Foil

Rovshan Gurbanov




Electrical Infrastructure Engineer




Pasha Technology




Baku, Azerbaijan


[email protected]


View Accreditation Foil

Rashad Hasanli




Core Network Director




Azerconnect LLC




Baku, Azerbaijan


[email protected]


View Accreditation Foil

Saleh Hasanov




Technical Director




Bestcomp Group




Baku, Azerbaijan


[email protected]


View Accreditation Foil

Samir Nabiyev




Electrical Infostructure Engineer




Pasha Technology




Baku, Azerbaijan


[email protected]


View Accreditation Foil

Teymur Nasrullayev




CTO/Founder




TerraVolt by Fominov Group




Baku, Azerbaijan


[email protected]


View Accreditation Foil

Aleksey Reshetnikov




Head of Infrastructure




PASHA Technology




Baku, Azerbaijan


[email protected]


View Accreditation Foil

Aziz Suleymanov




Head of Core Network Operations




Azerconnect LLC




Baku, Azerbaijan


[email protected]


View Accreditation Foil

Vadim Vysochanskiy




Data Center Infrastructure Engineer




R.I.S.K. Company




Baku, Azerbaijan


[email protected]


View Accreditation Foil
Ahmed Zafor Sadeq Bhuiyan




Independent Consultant




Bangladesh


[email protected]


View Accreditation Foil

Abinash Chakma




Assistant Consultant




DCiCON Limited




Dhaka, Bangladesh


[email protected]


View Accreditation Foil

Khan Muhammad Fuad Bin Enayet




Assistant General Manager




Fiber@Home Limited




Dhaka, Bangladesh


[email protected]


View Accreditation Foil

Md.Abdul Hai Al Hadi




Chief Information Officer (CIO)




MyTech Partners Limited




Dhaka, Bangladesh


[email protected]


View Accreditation Foil

Md. Asif Hasan




Consultant




DCiCON Limited




Dhaka, Bangladesh


[email protected]; [email protected]


View Accreditation Foil

MD Tarique Iqbal




Managing Director




MWT Informatics LTD.




Dhaka, Bangladesh


[email protected], [email protected]


View Accreditation Foil

Masud Parvaj




Chief Executive Officer




DCiCON Limited




Dhaka, Bangladesh


[email protected]


View Accreditation Foil

MD Shoroer Morshad Porag




Chief Technology Officer




Shark Limited




Dhaka, Bangladesh


[email protected]


View Accreditation Foil

Mohammed Abdur Rahman




Dy. General Manager ( Data Center Solution)




Flora Limited




Dhaka, Bangladesh


[email protected], [email protected]


View Accreditation Foil

Palash Roy




Data Center Specialist




Bright-i Systems LTD




Dhaka, Bangladesh


[email protected]


View Accreditation Foil

Mohammad Main Uddin




Manager & In-Charge Operation & Maintenance




Spectrum Engineering Consortium Ltd.




Dhaka, Bangladesh


[email protected]


View Accreditation Foil

Mohammad Asadus Zaman




Manager, Operation & Maintenance




Spectrum Engineering Consortium Ltd.




Dhaka, Bangladesh




View Accreditation Foil
Belarus
Belgium
Mr Patrick Collet




Automation NV




Halle, Belgium


[email protected]


View Accreditation Foil

Nicolas Coppée




Datacenter Manager




ENGIE




Belgium


[email protected]


View Accreditation Foil

Christian Creemers




Senior Datacenter Project Manager




DC-Q Datacenter Quality




Bonheiden, Antwerp, Belgium


[email protected]


View Accreditation Foil

Gaëtan Defourny




Head of Security & Quality




Wallonie Data Center




Belgium


[email protected]


View Accreditation Foil

Dimitri Dhuyvetter




Project Engineer




Group-IPS




Belgium / Europe / DC, MD, NJ, PA, VA United States


[email protected]


View Accreditation Foil

Kristof François




Design Engineer




Arcadis Belgium nv




Hasselt, Belgium


[email protected]


View Accreditation Foil

Steven Geusens




ICT Architect - InfraXenter




Infrax CVBA




Brussels, Belgium


[email protected]


View Accreditation Foil

Geert Maes




Owner




Karabe Consultancy




Brussel, Belgium


[email protected]


View Accreditation Foil

Bruno Raeymaekers




Expert Datacenters




ARCADIS Belgium




Ghent, Belgium


[email protected]


View Accreditation Foil

Dieter Roefs




Data Centre Expert & Project Manager




Freelance Consultant




Belgium / East Africa / Latin America


[email protected]


View Accreditation Foil

Ing Pascal Simoens




Project Manager




Boydens Engineering




West Flanders, Belgium


[email protected]


View Accreditation Foil

Tom Sneyers




Managing Consultant Datacenters




Van Looy Group




Antwerp, Belgium


[email protected]


View Accreditation Foil

Antoine d'Udekem




Project Engineer




Group-IPS




Nivelles, Belgium


[email protected]


View Accreditation Foil
Pablo Andrés Achá Serrano




Senior Electrical Engineer




ICTEC SRL




La Paz, Bolivia


[email protected]


View Accreditation Foil

Wernher Durán Chávez




Arquitecto de Soluciones




Datec Ltda.




Santa Cruz, Bolivia


[email protected]


View Accreditation Foil

Fernando Fraija Bendeck




Director de Ingenieria




ITC Servicios S.R.L.




Santa Cruz, Bolivia


[email protected]


View Accreditation Foil

Jorge Juan Huallpa Heredia




Gerente de Data Center / Ingeniero Electrónico




Santa Cruz Tecnologías de la Información Telis S.A.




La Paz, Bolivia


[email protected], [email protected]


View Accreditation Foil

Gonzalo Navía Aras




Especialista en Energía y Climatización




Nuevatel




Cochabamba, Bolivia


[email protected], [email protected]


View Accreditation Foil

Angel Alejandro Paz Migueles




Civil Supervisor / Supervisor de Obras Civiles




ITC Servicios SRL




Santa Cruz, Bolivia


[email protected]


View Accreditation Foil

Walter Rodrigo Maidana




Engineering Division Manager




ICTEC SRL




La Paz, Bolivia


[email protected]


View Accreditation Foil

Nicolas Exiquiel Togo Coca




Ingeniero Eléctrico/Especialista Energía y Climatización




Centro de Datos




La Paz, Bolivia


[email protected]


View Accreditation Foil

Ramiro Torrez Condori




Electromechanical Engineer




ICTEC SRL




La Paz, Bolivia


[email protected]


View Accreditation Foil

Botswana

Thato Moeng Jordan, MSc ITM, PMP




Data Center Projects Consultant




SecurdTec (PTY) Ltd




Gaborone, Botswana


[email protected]


View Accreditation Foil

Sylvester Keakile




Mechanical Engineer




MIST




Gaborone, Botswana


[email protected]


View Accreditation Foil

Gorata Bontle Kgafela Pr. Arch., MBA




Principal Architect




GBK Architects




Gaborone, Botswana


[email protected]


View Accreditation Foil

Emmanual Kgantumo




Project Manager




Gaborone, Botswana


[email protected]


View Accreditation Foil

Vincent Mooketsi Magwaza




General Manager – Operations




Dimension Data




Botswana


[email protected]


View Accreditation Foil

Onalenna Motlhako




Electrical Engineer




Department of Building and Engineering Services




Gaborone, Botswana


[email protected]; [email protected]


View Accreditation Foil

Mooketsi F. Motsumi




Principal Systems Analyst




Botswana Government




Gaborone, Botswana


[email protected]


View Accreditation Foil

Dingaan Komani Nyirongo




Structural Engineer




Department Buildings and Engineering Services




Gaborone, Botswana


[email protected]


View Accreditation Foil

Mr John Vassiliadis




Deputy e-Gov Controller




Ministry of Transport and Communications, Government of Botswana




Gaborone, Botswana


[email protected]


View Accreditation Foil

Brazil
Márcio de Souza Abreu




Project Manager for Data Center




Digicomp Engenharia Ltda




Belo Horizonte, Minas Gerais, Brazil


[email protected]


View Accreditation Foil

Welington Luis de Almeida




Engenheiro Eletricista / Diretor Tecnico




Uptec Construção e Tecnologia




Belo Horizonte, Brazil


[email protected]


View Accreditation Foil

Edson Mario Antonietti, Jr.




Engenheiro Mecânico HVAC




L&M Engenharia




São Paulo, Brazil


[email protected]


View Accreditation Foil

Samuel Gustavo Alves Araújo




Engenheiro Mecânico




Fox Engenharia e Consultoria Ltda




Brasília, Brazil


[email protected]


View Accreditation Foil

Nelson Arone, Jr.




Gerente Regional de Obras - SP




Aceco TI




São Paulo, Brazil




nelson.arone @acecoti.com.br




View Accreditation Foil

Henry F V C Baiao




Data Center Senior Engineer




Aceco TI




São Paulo, Brazil


[email protected]


View Accreditation Foil

Ivan Mauricio Barbosa




Engenheiro Eletricista




AcecoTI




Brazil


[email protected]


View Accreditation Foil

Adenilson Cristiano Belizário




Engenheiro Mecânico HVAC




L&M Engenharia




São Paulo, Brazil


[email protected], [email protected]


View Accreditation Foil

Lars Bjorkstrom




Director of Technology




Aceco TI




São Paulo, Brazil


[email protected]


View Accreditation Foil

Dimitry Palma Lima Boczar




General Director




Digicomp Engenharia




Belo Horizonte, Minas Gerais, Brazil


[email protected]


View Accreditation Foil

Wesley de Brito




Engineering Director




MSE Engenharia




Londrina, Paraná, Brazil


[email protected]


View Accreditation Foil

Carla Mariana Camacho




Electrical Engineer




Aceco TI




São Paulo, Brasil


[email protected]


View Accreditation Foil

Cássio Cardoso




Senior Engineer




Furukawa Electric LatAm S.A.




Brazil


[email protected]


View Accreditation Foil

Denis Borges Carneiro




Brazil




View Accreditation Foil

Felipe Carvalho




Engineering Director




ProjeComp Engenharia




São Paulo, Brazil


[email protected]


View Accreditation Foil

Gustavo de Lima Carvalho




Manager - Datacenter Operations




Verizon




São Paulo, Brazil


[email protected]


View Accreditation Foil

Jose A. Marteline Cavalcante




Engineer




Bradesco




Barueri, São Paulo, Brazil


[email protected]


View Accreditation Foil

Antônio Marcos da Circuncisão




PPM and Infrastructure Planning & Design Manager




British Telecom Latin America




Hortolândia, São Paulo, Brazil


[email protected]


View Accreditation Foil

Guilherme B R Correa




Director




Sistenge Construções Comercio LTDA




São Paulo, Brazil


[email protected]


View Accreditation Foil

Paulo Cézar P. Corrêa




Mechanical Engineer




GrupoOrion




Brasília, Brazil


[email protected]


View Accreditation Foil

Fabrício Albuquerque Costa




Eng Eletricista – Gerente Técnico




Zeittec Soluções em Conectividade




Curitiba, Paraná, Brazil


[email protected]


View Accreditation Foil

Jose Ricardo Soares Coutinho




Mechanical Engineer




Rio de Janeiro, Brazil


[email protected]


View Accreditation Foil

Gonzalo de la Cuadra




International Business Developer




ETIX Everywhere




Brazil


[email protected]


View Accreditation Foil

Luis Claudio G. Domingues




System Engineer




Anixter do Brasil




São Paulo, Brazil


[email protected]


View Accreditation Foil

Fabiano Tatsugawa Duarte




IT Engineering Coordinator




Itaú Unibanco S.A




São Paulo, Brazil


[email protected]


View Accreditation Foil

Renato Francisco Faustino




Engineer




Ativas Data Center




Belo Horizonte, Brazil


[email protected]


View Accreditation Foil

Flávio Fernandes




Eng Mecânico - Sócio Diretor




BGF Consultoria em Engenharia Ltda.




São Paulo, Brazil


[email protected]


View Accreditation Foil

José Mazelli Filho ATD, PMP




Director Adjunto




MHA Engenharia LTDA




São Paulo, Brazil


[email protected]


View Accreditation Foil

Mauro Faccioni Filho




Director




Fazion Ltda.




Florianopolis, Santa Catarina, Brazil


[email protected]


View Accreditation Foil

Christiano Finamore




Director




NanoAutomation




São Paulo, Brazil


[email protected]


View Accreditation Foil

Daniel Fazenda Freire




Socio Diretor




TIER4 Intelligent Solutions




Brazil


[email protected]


View Accreditation Foil

Andre Freitas




Aceco TI




NanoAutomation




São Paulo, Brazil


[email protected]


View Accreditation Foil

Mauricio Frigieri




Comissionamento de Data Center




Innovação Engenharia Ltda




São Caetano do Sul, Brazil


[email protected]


View Accreditation Foil

Fabio Fujita




Site and Facilities Engineering




Kyndryl




São Paulo, Brazil


[email protected]


View Accreditation Foil

Gabriel Celis Alves da Gama




Solutions and Budgets Manager




Ageplan Engenharia e Construções LTDA




São Paulo, Brazil


[email protected]


View Accreditation Foil

Antonio C. Garcia, Jr.




Electrical Engineer / Project Manager




Vinkel Engenharia




São Paulo, Brazil


[email protected]


View Accreditation Foil

Gislene P. Garcia




Executive Manager




WH Engenharia Ltda




São Paulo, Brazil


[email protected]


View Accreditation Foil

Moises Laercio Paes Garcia




Engineer




Sistenge Construções e Comercio




São Paulo, Brazil


[email protected]; [email protected]


View Accreditation Foil

Tetsuo Goto




Brazil




View Accreditation Foil

Roberto Egon Heinrich




Brazil




View Accreditation Foil

Bruno Jun Higuti




Electrical Engineer




Bradesco Bank




Osasco, São Paulo, Brazil


[email protected]


View Accreditation Foil

Mario Cosentino M. Homem




Engineer




Aceco Ti Ltda




São Paulo, Brazil


[email protected]


View Accreditation Foil

Marcio Alexandre Iamamoto




Service Specialist Engineer for Data Center




Schneider Electric Brasil




São Paulo, Brazil


[email protected]


View Accreditation Foil

Ronaldo Juliano




Supervisor de Engenharia de Aplicação




Schneider Electric Brasil Ltda




São Paulo, Brazil


[email protected]


View Accreditation Foil

Andre Luiz de Carvalho Klingelfus




Electrical Engineer, Nsc., Pmp/Engineering Coordinator




CELEPAR




Curitiba, PR, Brazil


[email protected]


View Accreditation Foil

Antonio D. L. (Bob)




Director




Aceco TI




São Paulo, Brazil


[email protected]


View Accreditation Foil

Murilo Borges de Lélis




Mechanical Engineer




GrupoOrion




Brasília, Brazil


[email protected]


View Accreditation Foil

Julio Levy




Project Manager




Arqinstal




São Paulo, Brazil


[email protected]


View Accreditation Foil

Diego Xavier de Lima




Sr Mechanical Engineer




Amazon Web Services




São Paulo, Brazil


[email protected]


View Accreditation Foil

Hélio Lima




Electrical Engineer




L&M Engenharia




São Paulo, Brazil


[email protected]


View Accreditation Foil

José Macléu




Project Director




Certtum Consultoria E Projetos LTD




Portp Alegre, RS, Brazil


[email protected]


View Accreditation Foil

Mauricio Maritan




Data Center Project Coordinator




AcecoTI




São Paulo, Brazil


[email protected]


View Accreditation Foil

Ricardo Fukuda Marques




Director




SIANET Datacenter e Provedores LTDA




São Paulo, Brazil


[email protected]


View Accreditation Foil

Leandro Mercatelli




Gerente Regional Engenharia de Soluções




Aceco TI




São Paulo, Brazil


[email protected]


View Accreditation Foil

Alex Lopes da Silva Mergulhão




Engineer Manager




Deerns




São Paulo, Brazil


[email protected]


View Accreditation Foil

Tabajara Antonio Morais




Engineer Manager




Deerns




São Paulo, Brazil


[email protected]


View Accreditation Foil

Marcos Rildon Mossanega




Engenheiro Eletricista




L&M Engenharia




São Paulo, Brazil


[email protected], [email protected]


View Accreditation Foil

William Mota




Coordenador de Projetos




Deerns DC Design Brasil




São Paulo, Brazil


[email protected]


View Accreditation Foil

Mauricio Nicolleti




Brazil




View Accreditation Foil

Ricardo Vital Oliveira




Electrical Engineer




Bradesco Bank




Osasco, São Paulo, Brazil


[email protected]


View Accreditation Foil

Rita de Cassia Oliveira




Supervisora de Orçamentos




WH Engenharia LTDA




São Paulo, Brazil


[email protected]


View Accreditation Foil

Tatiana S. Oliveira




Electrical Engineer




Engemon Engenharia e Telecomunicações




São Paulo, Brazil


[email protected]


View Accreditation Foil

Gustavo Cunha Pazelli




Director




L&M Engenharia




São Paulo, Brazil


[email protected]


View Accreditation Foil

Felipe Ramires Pereira




Gerente Engenharia Comercial




Aceco TI




São Paulo, Brazil


[email protected]


View Accreditation Foil

Gabriel Ferracioli Pereira




Project Manager




Deerns Latam




São Paulo, Brazil


[email protected]


View Accreditation Foil

Helder Santini Petraroli




Engineer Coordinator




Sistenge Construções e Comercio




São Paulo, Brazil


[email protected]; [email protected]


View Accreditation Foil

Diego Nunes Picoli




Brazil




View Accreditation Foil

Felipe Quintanilha




Solutions Engineer




Equinix




Rio de Janeiro, Brazil


[email protected]


View Accreditation Foil

Janet Raposo




DataCenter Designer




Aceco TI




São Paulo, Brazil


[email protected]


View Accreditation Foil

Eng. Ricardo S. Reis




Sócio Director




Riel Engenharia




Rio de Janeiro, Brazil


[email protected]


View Accreditation Foil

Luciano Antar Ribeiro




Diretor




CCN Automação




São Paulo, Brazil


[email protected]


View Accreditation Foil

Paulo Araújo Rios




Electrical Engineer / Engineering Manager




Digicomp Engenharia Ltda




Belo Horizonte, Minas Gerais, Brazil


[email protected]


View Accreditation Foil

Claudio Rodrigues




Director - Interesp




Interesp / AcecoTI




Brazil


[email protected]


View Accreditation Foil

Márcio Gonçalves Roriz




Engenheiro Eletricista




Fox Engenharia e Consultoria Ltda.




Brasília, Brazil


[email protected]


View Accreditation Foil

Franciele Nogueira Ferreira Rosa




Design Engineering Director




Scala Data Centers




Barueri, Brazil




View Accreditation Foil

Fabricio Gregio Saccomani




Engenheiro Eletricista / Coordenador de Projetos




Apogee Consultoria SS Ltda




São Paulo, Brazil


[email protected]


View Accreditation Foil

Francisco Raphael Saide




Engenheiro Eletricista




UERJ - Universidade do Estado do Rio de Janeiro




Brazil




View Accreditation Foil

Claudio Senger




Critical Facilities Services Sales Manager




Hewlett Packard




São Paulo, Brazil


[email protected]


View Accreditation Foil

Jan Carlos Sens




Director




L&M Engenharia




São Paulo, Brazil


[email protected]


View Accreditation Foil

Josiel Shimoneck




Head of Product Engineering




Modular Data Centers




Santana de Parnaíba, Brazil


[email protected]


View Accreditation Foil

Carlos Guilherme Oliveira e Silva




Gerente Regional Delivery




Aceco TI S.A.




São Paulo, Brazil


[email protected]


View Accreditation Foil

Deborah Castro da Silva




Engª Civil / Gerente de Instalações Hidráulicas




L&M Engenharia




São Paulo, Brazil


[email protected]


View Accreditation Foil

Everton W. Belarmino da Silva




Application Engineer




Sotreq S/A – Energy Business Unit




São Paulo, Brazil


[email protected]


View Accreditation Foil

Felipe Vasco da Silva




Engenheiro Eletricista




Aceco TI




São Paulo, Brazil


[email protected]


View Accreditation Foil

Thiago A. Bezerra da Silva




Electrical Engineer




Aceco TI S.A.




São Paulo, Brazil


[email protected]


View Accreditation Foil

Wladimir Facundo Teodoro Soares




Director




HostWeb Data Center e Serviços Ltda.




Fortaleza, Ceará, Brazil


[email protected]


View Accreditation Foil

Eduardo da Costa Sousa




Facilities Manager




Dataprev




Brazil


[email protected]


View Accreditation Foil

Rômulo Pimenta de Souza




Gerente Regional Delivery




Aceco TI S.A.




Brasília, Brazil


[email protected]


View Accreditation Foil

Gabriel Jose Storti




Technical Program Manager




Algar Tech




Campinas, Brazil




View Accreditation Foil

Fause Stuchi




Engenheiro / Especialista Solucões Data Center




IBM Brasil




São Paulo, Brazil


[email protected]


View Accreditation Foil

Solange Susini




Director




GLS Engenharia




Rio de Janeiro, Brazil


[email protected]


View Accreditation Foil

Walmir Tadeu




Sr. DC Design Engineer - LATAM




Verizon




São Paulo, Brazil


[email protected]


View Accreditation Foil

Alex Teixeira




Engenheiro Eletricista / Project Manager




Zopone Engenharia e Comercio Ltda.




Bauru, São Paulo, Brazil


[email protected]


View Accreditation Foil

Hugo de P. F. Teixeira




Mechanical Engineer




Grupo Orion




Brasília, Brazil


[email protected]


View Accreditation Foil

Rodrigo Carlos Tibério




Operational Director




LCS Engenharia




São Paulo, Brazil


[email protected]


View Accreditation Foil

Marco Morales Vaz




Director




Elemental Engenharia




São Paulo, Brazil


[email protected]


View Accreditation Foil

Bárbara Voltarelli




Project Manager




MSE Engenharia




Londrina, Paraná, Brazil


[email protected]


View Accreditation Foil

Brunei

Bulgaria

Burkina Faso

Canada
Mozaffar Ameri




Data Center Designer/ Project Manager




Toronto, Ontario, Canada


[email protected]


View Accreditation Foil

Ravi Aggarwal, P.Eng.




President




Racon Engineering Inc.




Mississauga, Ontario, Canada


[email protected]


View Accreditation Foil

Masoud Akhavanbazaz




Senior Mechanical Engineer




Morrison Hershfield Limited.




Toronto, Ontario, Canada


[email protected]


View Accreditation Foil

Matt Amirghassemi




Electrical Engineer, Vice President




PaAm Engineers




Richmond Hill, Ontario, Canada


[email protected]


View Accreditation Foil

Mohammad Aram




Canada




View Accreditation Foil

Jonathan Bastien, P.Eng.




Directeur du Secteur Technologies de l'Information




LGT inc




Quebec, Canada




View Accreditation Foil

Patrick Baltazart, M.Sc., P.Eng., Ing., ATD., CTIA., CTDC., CDCDP., M.IEEE
Senior Electrical Engineer / Mission Critical Infrastructure Engineer / Industrial Engineer
Stantec


Edmonton, Alberta, Canada


[email protected]


View Accreditation Foil

Robin Beaulieu, P.Eng.




Engineer




pageau morel




Montréal, Québec, Canada


[email protected]


View Accreditation Foil

Chief Consultant - President
SYNERGY Data Centers - Better Technologies Corp.


Ottawa, Ontario, Canada


[email protected]


View Accreditation Foil

Patrick Bensabat




Project Manager




Hypertec Group




Montréal, Québec, Canada


[email protected]


View Accreditation Foil

Yves Betournay




Engineer




BBA




Quebec, Canada


[email protected]


View Accreditation Foil

Guillaume Bouccara, ing., P.Eng., ATD




Chargé de projets / Project Manager




Bouthillette Parizeau




Montréal, Québec, Canada


[email protected]


View Accreditation Foil

Martin Boucher




Engineer




LGT




Quebec, Canada


[email protected]


View Accreditation Foil

Michel Chartier, ing.




Lead Data Center Market Canada




Videotron




Canada


[email protected]


View Accreditation Foil

Sean Cobham P.Eng.




Chief Technology Officer




Cinnos Mission Critical Incorporated




Hamilton, ON, Canada


[email protected]


View Accreditation Foil

Gérald Cormier, Ing., ATD, MBA




Director – Mechanics - Electricity




EBC Inc.




Montréal, Québec, Canada




View Accreditation Foil

Michel Côté




Senior Director of Professional Services & Senior Engineer




Symetrix




Montréal, Quebec, Canada


[email protected]


View Accreditation Foil

Christopher Cuddihy




Canada




View Accreditation Foil

Gaurang Danak




Project Manager




Racon Data Centers / Racon Engineering Inc.




Mississauga, Ontario, Canada


[email protected]


View Accreditation Foil

Yannick Dentinger




Site Director




Veolia North America




Montréal, Canada


[email protected]


View Accreditation Foil

Bernard Dionne




Manager – Building & Data Centers




GCM Consultants




Montréal, Québec, Canada


[email protected]


View Accreditation Foil

Yves Drouin, Eng, ATD




Project Manager




SNC-Lavalin




Montréal, Québec, Canada


[email protected]


View Accreditation Foil

Bruno Dubreuil, P.Eng., Ing.




VP, Engineering




The Attain Group, Telecommunications Engineering Consultants




Ottawa, Ontario, Canada


[email protected]


View Accreditation Foil

Vello Ehvert




President




Ehvert Mission Critical




Toronto, Ontario, Canada


[email protected]


View Accreditation Foil

Jason van Gaal




Principal




Planus




Canada


[email protected]


View Accreditation Foil

Carl Gauthier, Ing.




Directeur de Projets




LGT




Québec, Canada


[email protected]


View Accreditation Foil

Samuel Guénette-Labelle, P. Eng., ATD




Vice President




Les Entreprises d'Électricité E.G. Ltée




Montréal, Québec, Canada


[email protected]


View Accreditation Foil

Titel Gurau




Principal and Manager, Electrical Engineering




Morrison Hershfield Limted




Toronto, Ontario, Canada


[email protected]


View Accreditation Foil

Stephen Hudon, Eng. MBA, ATD




Director




Equitra Inc.




Montréal, Québec, Canada


[email protected]


View Accreditation Foil

Kevork Kazanjian, M.Eng, P.Eng




CEO & Founder




Adag Consultants




Montréal, Québec, Canada


[email protected]


View Accreditation Foil

Omair Khan




Electrical Engineer




Bank of Montreal




Toronto, Ontario, Canada


[email protected]


View Accreditation Foil

Simon Lacasse




Canada




View Accreditation Foil

Shane Lapp, P.Eng




Mechanical Project Engineer




CIMA+




Kelowna, British Columbia, Canada


[email protected]


View Accreditation Foil

Peter Lee, P.Eng.




Associate




Mulvey & Banani International Inc.




Toronto, Ontario, Canada


[email protected]


View Accreditation Foil

Denis Lemieux




Ingénieur




LGT




Québec, Canada


[email protected]


View Accreditation Foil

Warren Lesenko




Senior Electrical Engineer




Beaubien Glover Maskell Engineering




Alberta, Canada


[email protected]


View Accreditation Foil

George Lobo




Data Center Facilities Manager




Rogers Communications Inc.




Calgary, Alberta, Canada




View Accreditation Foil

Devan Mangattu




Project Manager




Computer Room Services Corporation




Ajax, Ontario, Canada


[email protected]


View Accreditation Foil

Nashwin Martis




Senior Electrical Engineer




Morrison Hershfield




Toronto, Ontario, Canada


[email protected]


View Accreditation Foil

Nader Moslemian




Canada




View Accreditation Foil

Doug Mulley




Mechanical Principal




YES Engineering Inc.




Toronto, Ontario, Canada


[email protected]


View Accreditation Foil

Mark Neff, P.Eng.




Engineering Services Manager




The E.A. Group




Toronto, Ontario, Canada


[email protected]


View Accreditation Foil

Tien-Khanh Ngo, P. Eng., ATD




Toronto, Ontario, Canada




View Accreditation Foil

Farid Parsaei




Canada Lead Mechanical Engineer




HP - Critical Facilities Services




Mississauga, Ontario, Canada


[email protected]


View Accreditation Foil

Navraj Singh Punia




Data Center Engineer




Loblaw Companies Limited




Brampton, Ontario, Canada


[email protected]


View Accreditation Foil

Daniel Rousseau




Engineer, Owner




AIT Automatisation Inc.




Montréal, Québec, Canada


[email protected]


View Accreditation Foil

Gérard Saint-Val




Mechanical Engineer & Team Leader




Stantec




Longueuil, Québec, Canada


[email protected]


View Accreditation Foil

Zsolt Sepa, P.Eng, LEED AP, SMIEEE




Application Director




Power Quality Division S&C Electric Canada Toronto




Ontario, Canada


[email protected]


View Accreditation Foil

John de Sousa, P.Eng.




Principal




H. H. Angus & Associates Ltd.




Toronto, Ontario, Canada


[email protected]


View Accreditation Foil

Eric Wiens




Professional Engineer




CIMA




Kelowna, British Columbia, Canada


[email protected]


View Accreditation Foil

Shan Ye




President




YES Engineering Inc.




Toronto, Ontario, Canada


[email protected]


View Accreditation Foil

Chile
Julio Cesar Almonacid Alvarez




Ingeniero Eléctrico




Claro Chile




Santiago, Chile


[email protected]


View Accreditation Foil

Eduardo Andrzejewski




Mechanical Lead Engineer




Tractebel Engineering




Santiago, Chile


[email protected]


View Accreditation Foil

Carlos Ayala Gaizer




Telecom Business Manager




IDOM Consulting Engineering Architecture S.A




Santiago, Chile


[email protected]


View Accreditation Foil

Luis Barra




Lider de Proyectos




Entel SA




Santiago, Chile


[email protected]


View Accreditation Foil

Ricardo Calderon




Ingeniero de Especialidades




Odata




Santiago, Chile


[email protected]


View Accreditation Foil

Omar Carrasco González




Ingeniero Electricista




Teknica Ltda.




Santiago, Chile


[email protected]


View Accreditation Foil

Eduardo Clery Cerda




Ingeniero Civil Electrónico UTFSM




Entel S.A.




Santiago RM Chile


[email protected]


View Accreditation Foil

Jorge Luis Collin Gil




Gerente Ingeniería




Teknica Chile




Santiago, Chile


[email protected]


View Accreditation Foil

César Donoso V




Gerente de Ingeniería




ETICSA




Santiago, Chile


[email protected]


View Accreditation Foil

Juan Espejo Rojas




Director Comercial / Ingeniero Informatico




Telynet S.A.




Region Metropolitana, Chile


[email protected]


View Accreditation Foil

Matías Espinoza Baeza




Key Account Manager Data Center




Teknica Ltda.




Santiago, Chile


[email protected]


View Accreditation Foil

Rodolfo Gómez Alayón




Specialist Engineer




Teknica




Santiago, Chile


[email protected]


View Accreditation Foil

Iván Andrés Gómez Vargas




Subgerente de Ingenieria




Edapi S.A.




Santiago, Chile


[email protected]


View Accreditation Foil

Rodrigo A. Gómez Zamorano




Gerente de Ingeniería




Comunicaciones y Tecnologia S.A.




Santiago, Chile


[email protected]


View Accreditation Foil

Fernando González Cid




Ingeniero Eléctrico




Fleischmann S.A.




Santiago, Chile


[email protected]


View Accreditation Foil

Juan Carlos Gonzalez Pizarro




Gerente de Proyecto




Fleischmann S.A.




Santiago, Chile


[email protected]


View Accreditation Foil

Fernando Gorostiaga Elizalde




Ingeniero Civil




Teknica Ltda.




Santiago, Chile


[email protected]


View Accreditation Foil

Mario Hurtado Mejia




Ingeniero de Proyectos y Negocios / Ingeniero Electricista




Telynet S.A.




Region del Biobío, Chile


[email protected]


View Accreditation Foil

Mario Larenas




Lider de Proyectos




Entel S.A.




Chile


[email protected]


View Accreditation Foil

Carlos Leiva




General Manager




CLK (Carlos Leiva K y Cia Ltda)




Chile


[email protected]


View Accreditation Foil

Gonzalo Mancilla Ortiz




Ingeniero de Pre-Venta Energía Eléctrica; Ingeniero Civil en Electricidad




VERTIV (Vertiv Cono Sur Limitada)




Santiago, Chile


[email protected]; [email protected]


View Accreditation Foil

Navier. E. Marquez. B




Gerente Operaciones Tecnología




Prosegur




Huechuraba, Santiago, Chile


[email protected], [email protected]


View Accreditation Foil

Sebastian Moya




Chile




View Accreditation Foil

Samuel Navarro Quinteros




Data Center Service Engineer




Huawei




Santiago, Chile


[email protected], [email protected]


View Accreditation Foil

César Núñez Casanova




Ingeniero Civil Electrico




Fleischmann Chile S.A.




Santiago, Chile


[email protected]


View Accreditation Foil

Juan Eduardo Olea J.




Gerente de Ingeniería




Teknica Ltda




Santiago / Antofagasta Chile


[email protected]


View Accreditation Foil

Alberto Petermann Mery




COO




Fleischmann S.A.




Santiago, Chile


[email protected]


View Accreditation Foil

Mauricio Pimentel




Director Ejecutivo




Andes IT S.A.




Santiago, Chile


[email protected]


View Accreditation Foil

Eduardo Quintana Martinez




Lider de Proyectos, Ingeniero Mecanico




PQC




Santiago de Chile, Chile


[email protected]


View Accreditation Foil

Richard Rebolledo Paz




Gerente de Proyectos Infraestructura Critica y Data Center




Powertec By Upselec




Santiago de Chile, Chile


[email protected]


View Accreditation Foil

Pedro Romero Gutiérrez




Ingeniero Civil Electricista




Santiago, Chile


[email protected]


View Accreditation Foil

Héctor Rosas A.




Project Manager




Carlos Leiva K. y Cia. S.A.




Santiago, Chile


[email protected]


View Accreditation Foil

Juan José Tello




Jefe de Ingeniería




Teknica Ltda.




Santiago, Chile


[email protected]


View Accreditation Foil

Hermes Charli Venegas Morales




Ingeniero en Telecomunicaciones




Alercom ICC SPA




Santiago, Chile


[email protected]


View Accreditation Foil

Boris Vicencio Prieto




Jefe de Infraestructura y facilities Data Center




Adexus S.A.




Santiago, Chile


[email protected]


View Accreditation Foil

Andrea Werner-Wildner Montes




Ingeniero de Ejecución en Climatización




USACH




Chile


[email protected]


View Accreditation Foil

China
Zhen An




Huawei Technologies Co., Ltd.




Beijing, PR China


[email protected]


View Accreditation Foil

He Jin Bao




Senior Consultant / Senior Electrical Engineer




Beijing Travelsky Birun Technology Co.,Ltd




Beijing, PR China


[email protected]


View Accreditation Foil

Chen Biao




Senior Consultant/ Electrical Engineer




Huawei Technologies Co., Ltd.




Shenzhen, PR China


[email protected], [email protected]


View Accreditation Foil

Sun Changqing




Senior Engineer, Chief Engineer & Senior Consulting




Banyano Data Center Solutions, Ltd.




Tianjin, PR China


[email protected]


View Accreditation Foil

Lianbing Cao




Data Center Design & Consulting




China Mobile Group Design Institute Co., Ltd.




Beijing, PR China


[email protected], [email protected]


View Accreditation Foil

Xu Cao




HVAC Engineer




China Communications Technology Co., Ltd.




Nanjing, Jiangsu Province, PR China


[email protected]


View Accreditation Foil

Huang Chao




Data Center Senior Solution Architect




Huawei Technologies Co., Ltd.




Shenzhen, PR China


[email protected]; [email protected]


View Accreditation Foil

Bangwen Chen




PM




Zhejiag Branch of China Unicom




Hangzhou, Zhejiang Province, PR China


[email protected]


View Accreditation Foil

Bingpeng Chen




DC Facility Solution Architecturer




Huawei Technology Co. Ltd.




Shenzhen, Guangdong, PR China




View Accreditation Foil

Mingfei Chen




Data Center Consultant




China Mobile Group Design Institute Co., Ltd.




Beijing, PR China


[email protected]


View Accreditation Foil

Shaobo Chen




Electrical Engineer




Huaxin Consulting Co., Ltd.




Hangzhou, Zhejiang, PR China


[email protected]


View Accreditation Foil

Shuai Chen




Engineering Design Manager




Chindata Group




Beijing, PR China


[email protected]


View Accreditation Foil

Weichao Chen




Data Center Design & Consulting




China Mobile Group Design Institute Co., Ltd.




Beijing, PR China


[email protected]


View Accreditation Foil

Yachao Chen




Data Center Designer




Huawei Technologies Co., Ltd.




Shenzhen,Guangdong,PR China


[email protected]


View Accreditation Foil

ZhiFeng Chen




Project Manager




China ComService Construction Co., Ltd.




Guangzhou, Guangdong, PR China


[email protected]


View Accreditation Foil

Zhisong Chen




Shanghai Posts and Telecommunications Designing Consulting Institute Co., Ltd.




Shanghai, PR China


[email protected]


View Accreditation Foil

Jun Cong




Data Center Senior Architect




Data Center / Lenovo Group




Beijing, PR China


[email protected]


View Accreditation Foil

Yingjie Cui




Chief Electrical Engineer




Jiangsu XDC Plus Co.,Ltd




Wuxi, PR China


[email protected], [email protected]


View Accreditation Foil

Wenliang Dai




Sales Director




Shanghai Qiyuan Technology Co., Ltd.




Shanghai, PR China


[email protected]


View Accreditation Foil

Zhao Dexiu




Application Engineering Manager




Cummins




Beijing, PR China


[email protected]


View Accreditation Foil

Hong Dong




Project Manager




China Telecom Research Institute




Guangzhou, Guangdong Province, PR China




View Accreditation Foil

Weijun Dong




General Manager




WuXiang Cloud Valley




NanNing, Guangxi Zhuang, PR China


[email protected]


View Accreditation Foil

Wen Dong




Vice Chief Engineer, Power Designing Department




China Information Technology Designing & Consulting Institute Co. Ltd.




Zhengzhou City, Henan Province, PR China


[email protected]


View Accreditation Foil

Yuxing Dong




Electrical Engineer




ZTE




Shenzhen, PR China


[email protected]


View Accreditation Foil

Zhiqiang Du




Senior Engineer




Intellegence Engineering Center, China Architecture Design & Research Group




Beijing, PR China


[email protected]


View Accreditation Foil

Yue Fan




General Manager




KICT




Shanghai, PR China


[email protected]


View Accreditation Foil

Hong Kuan Fang




IDC Chief Engineer, Senior Engineer




ZTE Corporation




Shenzhen, PR China


[email protected]


View Accreditation Foil

Chen Feng




Senior Infrastructure Engineer




Vertiv Tech Co., Ltd.




Beijing, PR China


[email protected]


View Accreditation Foil

Lei Feng




Electrical Engineer




Huawei Technologies Co., Ltd.




Shenzhen, Guangdong, PR China


[email protected]


View Accreditation Foil

Shuo Feng




Senior Engineer




TaiJi Computer Corporation Limited




Beijing, PR China




View Accreditation Foil

Tao Feng




HVAC Engineer




Huawei Technologies Co., Ltd.




Beijing, PR China


[email protected]


View Accreditation Foil

Rui Fu




Senior Marketing Manager




Emerson Network Power Co.,Ltd.




Xi'an, Shaanxi, PR China


[email protected]


View Accreditation Foil

Jing Gao




Deputy Director & HVAC Engineer




Huaxin Consulting Co., Ltd.




Hangzhou, Zhejiang, PR China


[email protected]


View Accreditation Foil

Lei Gao




Electrical Engineer




Huawei Technologies Co., Ltd.




Beijing, PR China


[email protected]


View Accreditation Foil

Yue Gao




Business Development Director of Data Center




China Information Consulting & Designing Institute Co., Ltd.




Nanjing, Jiangsu, PR China


[email protected]


View Accreditation Foil

Jia Gengsheng




Vice President




Beijing TravelSky Birun Technology Co.,Ltd.




Beijing, PR China


[email protected]


View Accreditation Foil

Yongfen Guan




CEO




Guangdong Sage Data Technology Co., Ltd.




Guangzhou, Guangdong Province, PR China


[email protected]


View Accreditation Foil

Cheng Guang




Electrical Lead Engineer




H 3C China




Tian Jin, PR China


[email protected]


View Accreditation Foil

Hongyun Gui




Senior Electrical Engineer




Huaxin Consulting Co., Ltd.




Hangzhou, ZheJiang, PR China


[email protected]


View Accreditation Foil

Jingfang Guo




Communications Engineer




China Information Consulting & Designing Institute Co., Ltd.




Nanjing, Jiangsu Province, PR China


[email protected]


View Accreditation Foil

Tao Guo




General Manager




Yuxi Financial Information Technology Co., Ltd




Yuxi City, Yunnan Province, PR China


[email protected]


View Accreditation Foil

Qian Hao (Billy)




Project Manager




Huawei




PR China


[email protected]


View Accreditation Foil

Bowen He




CEO & Founder




BICAL




Canton, PR China


[email protected]


View Accreditation Foil

Jian He




DataCenter System Architect




China Unicom Digital Technology Co., Ltd.




Beijing, PR China




View Accreditation Foil

Liu Hong




Technical Engineer




Qian Hai Life Insurance Co., Ltd.




Shenzhen, PR China


[email protected]


View Accreditation Foil

Ji Hongxu




Senior Electrical Engineer / Senior Consultant




Banyano Data Center Solutions, Ltd.




Tianjin, PR China


[email protected]; [email protected]
View Accreditation Foil

Kezhao Hou




Data Center Engineer




Huawei Technologies Co., Ltd.




Shenzhen, PR China


[email protected]
View Accreditation Foil

Sen Hou




Data Center Solution Manager




Huawei Technologies Co., Ltd.




Shenzhen, PR China


[email protected]


View Accreditation Foil

Jackie Hu




Vice General Manager




Emerson Network Power (Vertiv)




Shanghai, PR China


[email protected]
View Accreditation Foil

Xiaojun Hu




Senior Engineer




China Information Technology Designing & Consulting Institute Co., Ltd.




Zhengzhou, PR China


[email protected]


View Accreditation Foil

Yongkai Hu




Data Center Solution Manager




Inspur Communication Information System Co., Ltd.




Jinan, Shandong, PR China


[email protected]


View Accreditation Foil

Yusong Hu




Data Center Engineer




Huawei Technologies Co., Ltd.




Shenzhen, PR China


[email protected]


View Accreditation Foil

Ren Hua-Hua




PR China




View Accreditation Foil

Chen Huaiyu




Assistant Manager of Power & Environment Management




WuXiang Cloud Valley




NanNing, GuangXi Province, PR China


[email protected]


View Accreditation Foil

Jiajing Huang




Electrical Consultant of Data Center, Construction Consulting Department




Beijing TravelSky Birun Technology Co., Ltd.




PR China


[email protected]


View Accreditation Foil

Longhun Huang




Solution Consultant




China Telecom Global Limited




Shenzhen, Guangdong, PR China


[email protected]


View Accreditation Foil

Haijing Ji




Chief Engineer




HKBN JOS




Beijing, PR China


[email protected]


View Accreditation Foil

Jia Jia




Project Manager




CMCC




Beijing, PR China


[email protected]


View Accreditation Foil

Jingbiao Jia




Vice-General Manager of Pre-Sale Support Department




Beijing TavelSky Birun Technology Co.,Ltd




Beijing, PR China


[email protected]


View Accreditation Foil

Xu Jian




Technical Manager




KICT




ShangHai, PR China


[email protected] / [email protected]


View Accreditation Foil

Zhou Jian




Senior Engineer, Consulting & IT Integration Service Department, Latin America Region




Huawei Technologies Co., Ltd.




Shenzhen, PR China


[email protected]


View Accreditation Foil

Kewei Jiang




Data Center Project Manager




Qian Hai Life Insurance Co., Ltd.




Shenzhen, Guangdong, PR China


[email protected]


View Accreditation Foil

Wanli Jiang




Director, West China




Shenzhen DAS Intellitech Co., Ltd.




Chengdu, PR China


[email protected]


View Accreditation Foil

Wentao Jiang




Head of Center of Compentency




Rittal Electro-Mechanical Technology (Shanghai) Co.,Ltd




Shanghai, PR China


[email protected]


View Accreditation Foil

Yuguang Jiang




Data Center Design & Consulting




China Mobile Group Design Institute Co., Ltd.




Beijing, PR China


[email protected]


View Accreditation Foil

Yulong Jin




Design Manager




Centrin Data Group Co., Ltd.




Kunshan, Jiangsu, PR China


[email protected]


View Accreditation Foil

Guanglei Jing




HVAC Engineer




China Building Technique Group Co., Ltd.




Beijing, PR China


[email protected]


View Accreditation Foil

Zhang Junwei




Design Certification Consultant




Banyano Data Center Solutions, Ltd.




Tianjin, PR China


[email protected]


View Accreditation Foil

Tom Ko




Project Manager




Aurecon




Shanghai, PR China


[email protected]


View Accreditation Foil

Kai Lai




Assistant Manager of Transmission Management




WuXiang Cloud Valley




NanNing, GuangXi Province, PR China


[email protected]


View Accreditation Foil

Mark J. Lepore




CTO / Strategist




HP - Technology Services




Beijing, PR China


[email protected]


View Accreditation Foil

Dejun Li




Chief Engineer




Nanjing Supercloud Computing Information Service Co., Ltd.




Nanjing, PR China


[email protected]


View Accreditation Foil

Hongmei Li




Chief Electrical Engineer




Shanghai Posts & Telecommunications Designing Consulting Institute Co., Ltd.




Shanghai, PR China


[email protected]


View Accreditation Foil

Jingyuan Li




Senior Manager, Ph.D




China Construction Science & Technology Group Co., Ltd. Shenzhen Branch




Shenzhen, PR China


[email protected]


View Accreditation Foil

Meng Li




Data Center Electrical Architect




Chindata.cn




Beijing, PR China


[email protected]


View Accreditation Foil

Nan Li




Senior Engineer




China Data Center Committee




Tianjin, PR China


[email protected]


View Accreditation Foil

Xuejun Li




Senior Marketing Manager




Emerson Network Power Co., Ltd. / Vertiv Co.




Wuhan, PR China


[email protected]


View Accreditation Foil

Yan Li




IDC Engineer




UCloud Technology Co., Ltd.




Beijing, PR China


[email protected]


View Accreditation Foil

Yuming Li




Deputy Operations Manager




WuXiang Cloud Valley




Nanning City, Guangxi Zhuang, PR China


[email protected]


View Accreditation Foil

Zhaohui Li (Jeffrey Li)




Technical General Manager




Vertiv Tech Co., Ltd. / Emerson Network Power Co., Ltd.




Beijing, Chaoyang District, PR China


[email protected], [email protected]


View Accreditation Foil

Zhaowei Li




Data Center Engineer




ZTE Corporation




Shenzhen, PR China


[email protected], [email protected]


View Accreditation Foil

Fu Liang




ENPC S&M TM Product Section.Senior Marketing Engineer




Vertiv / Emerson Network Power




Xi'an Shaanxi, PR China


[email protected]


View Accreditation Foil

Peng Liang




Certified Architect




China Mobile Yunnan Company




Kunming, Yunnan, PR China


[email protected]


View Accreditation Foil

Li Lin




Troila Technology & Development Co., Ltd.




Tianjin, PR China


[email protected]


View Accreditation Foil

Min Lin




Senior Consultant of Data Center




Vertiv Tech Co., Ltd.




Shenzhen, Guangdong, PR China


[email protected]


View Accreditation Foil

Xiaoyu Lin




Engineer




China Information Technology Designing & Consulting Institute Co., Ltd.




Shanghai, PR China


[email protected]


View Accreditation Foil

Guanghong Liu




Duputy Chief Engineer




China Information Technology Designing & Consulting Institute Co., Ltd.




Shanghai, PR China


[email protected]


View Accreditation Foil

Hai Liu




Solution Manager




Vertiv




Shanghai, PR China


[email protected]


View Accreditation Foil

Jing Feng Liu




Project Manager




IBMC




Beijing, PR China


[email protected]


View Accreditation Foil

Jingjing Liu




Engineer




China Information Consulting & Designing Institute Co., Ltd.




Nanjing, Jiangsu, PR China


[email protected]


View Accreditation Foil

Qiang Liu




Data Center Director




ZTE Corporation




Shenzhen, PR China




View Accreditation Foil

Yun Liu




Director




Beijing Z-Distance




Shenzhen, Guandong, PR China


[email protected]


View Accreditation Foil

Yunqing Liu




Project Manager




Gongcheng Management Consulting Co., Ltd.




Guangzhou, Guangdong, PR China


[email protected]


View Accreditation Foil

Chen Lu




Data Center Senior Engineer




Huawei Technologies Co., Ltd.




Shenzhen, PR China


[email protected]; [email protected]


View Accreditation Foil

Jianbo Lu




Project Manager




ZhongNengCe (Beijing) Technology Development Co., Ltd.




Zhengzhou, Henan, PR China


[email protected]


View Accreditation Foil

Hailiang Luo




Senior Engineer




China Mobile Group Design Institute Co., Ltd.




Beijing, PR China


[email protected]


View Accreditation Foil

Kai Luo




HVAC Engineer




Travelsky birun




Beijing, PR China


[email protected]


View Accreditation Foil

Liquan Luo




Technical Director




ZTE Golden Cloud Company Limited




Nanshan District, Shenzhen, PR China


[email protected]


View Accreditation Foil

Xiaojun Lou




Data Center Design & Consulting




China Mobile Group Design Institute Co., Ltd.




Beijing, PR China


[email protected]


View Accreditation Foil

Ganjun Ma




China Communications Technology Co., Ltd.




Nanjing, Jiangsu Province, PR China


[email protected]


View Accreditation Foil

Mingdong Ma




Senior Engineer




Intellegence Engineering Center, China Architecture Design & Research Group




Beijing, PR China


[email protected]


View Accreditation Foil

Zhou Meng




Data Center Senior Solution Architect




Huawei Technologies Co.,Ltd.




Shanghai, PR China


[email protected]; [email protected]


View Accreditation Foil

Zhaohui Meng
Regional Director of East China
Beijing Travelsky Birun Technology co., Ltd.


Shanghai, PR China


[email protected]


View Accreditation Foil

Xing Mi




Senior Consultant/Project Manager




Beijing Travelsky Birun Technology co., Ltd.




Beijing, PR China


[email protected]


View Accreditation Foil

Pengfei Mo




Electrical Engineer




Huawei Technologies Co., Ltd.




Beijing, PR China


[email protected]


View Accreditation Foil

Zhenghao Mu




Director of the Design Institute




Shanghai Posts and Telecommunications Designing Consulting Institute Co,Ltd




Shanghai, Yangpu District, PR China


Email:[email protected]


View Accreditation Foil

Hua Nian




Electrical Lead Engineer




HP COE China




Tianjin, PR China


[email protected]


View Accreditation Foil

Jun Pan




Data Center HVAC Engineer




China Information Consulting & Designing Institute Co., Ltd.




Nanjing, Jiangsu, PR China


[email protected]


View Accreditation Foil

Guangxiang Peng




Design Consulting Director




China Mobile Group Design Institute Co., Ltd.




Beijing, PR China


[email protected]


View Accreditation Foil

Jiang Peng




Electrical Engineer




Huawei Technologies Co., Ltd.




Shenzhen, Guangdong Province, PR China


[email protected]


View Accreditation Foil

Qingrui Qi




Senior Engineer




Power Designing Department, China Information Technology Designing and Consulting Institute Co. Ltd.




Zhengzhou City, Henan Province, PR China


[email protected]


View Accreditation Foil

Wang Qi Yu




Deputy GM




Fountain Data Solution




Shanghai, PR China


[email protected]


View Accreditation Foil

Wang Qian




Technical Manager




Banyano Data Center Solutions, Ltd.




Beijing, PR China


[email protected]


View Accreditation Foil

Zhou Qian




Electrical Engineer




Huawei Technologies Co., Ltd.




Shenzhen, Guangdong Province, PR China


[email protected]


View Accreditation Foil

Feng Qiang




Date Center Solution Sales




Huawei Technologies Co., Ltd.




Shenzhen, PR China


[email protected]


View Accreditation Foil

Li Qiang




Principal Engineer




Cundall Engineering Design Consulting (Shanghai) Co., Ltd.




Shanghai, PR China


[email protected], [email protected]


View Accreditation Foil

Yunpeng Qiao




Director of Data Center




Lenovo




Beijing, PR China


[email protected]


View Accreditation Foil

Honglei Qin




China Communications Technology Co., Ltd.




Nanjing, Jiangsu Province, PR China


[email protected]


View Accreditation Foil

Xiaosan Qin




TaiJi Computer Corporation Limited




Beijing, PR China




View Accreditation Foil

Zhang Qing




Data Center Senior System Architect




Huawei Technologies (Thailand) CO., LTD




Bangkok, Thailand / Shenzhen, PR China


[email protected], [email protected]


View Accreditation Foil

Zhang Ran




MEP Project Manager




Lendlease




Shanghai, PR China


[email protected]


View Accreditation Foil

Yiwen Shao




Technical Engineer




Inspur




Jinan, Shandong, PR China


[email protected]


View Accreditation Foil

Lipeng Shen




Project Manager




CMCC




Beijing, PR China


[email protected]


View Accreditation Foil

Tianyi Shen




Associate




DSCO Group (China) Company Ltd.




Shanghai, PR China


[email protected]


View Accreditation Foil

Wenyi Shen




Datacenter BU Director




Kstar Science & Technology Co., Ltd.




Shenzhen, Guangdong Province, PR China


[email protected]


View Accreditation Foil

Baochun Shi




CN-SNR Technical Support Manager




Schneider Electric




Chengdu City, Sichuan Province, PR China


[email protected]; [email protected]


View Accreditation Foil

Chengguang Shi




Project Manager




Gongcheng Management Consulting Co., Ltd.




Guangzhou, PR China


[email protected]


View Accreditation Foil

Hou Shiyan




Chairman




Telecommunication Power Committee of China Institute of Communications




Chaoyang District, Beijing, PR China


[email protected]


View Accreditation Foil

Chen Shoucong




Data Center Senior Solution Architect




Huawei Technologies Co.,Ltd.




Shenzhen, PR China


[email protected]


View Accreditation Foil

Yanchao Song




Data Center Architect, Mechanical Engineer




Huawei Technologies Co.,Ltd.




Shenzhen, Guangdong, PR China


[email protected]


View Accreditation Foil

Shaobing Su




Senior Project Manager




Emerson Network Power




Shenzhen, PR China


[email protected]


View Accreditation Foil

Gang Sun




Electrical Enginee




Huawei Technologies Co., Ltd




Beijing, PR China


[email protected]


View Accreditation Foil

Lifeng Sun




Data Center Designer & Consultant




China Mobile Group Design Institute Co., Ltd.




Beijing, PR China


[email protected]


View Accreditation Foil

Limei Sun




Senior Engineer




China Mobile Group Design Institute Co., Ltd.




Beijing, PR China


[email protected]


View Accreditation Foil

Lifeng Tan




China Communications Technology Co., Ltd.




Nanjing, Jiangsu Province, PR China


[email protected]


View Accreditation Foil

Michael Tang




Baidu, Inc.




Shenzhen, PR China


[email protected]


View Accreditation Foil

Ren Tao




China Telecom Corporation Limted Shanghai Branch Information Network Department




Shanghai, PR China


[email protected]


View Accreditation Foil

Bin Wang




Technological Director




Shanghai Posts & Telecommunications Designing Consulting Institute Co., Ltd.




Shanghai, PR China


[email protected]


View Accreditation Foil

Bing Wang




Technical Director




China Communications Technology Co., Ltd.




Nanjing, PR China


[email protected]


View Accreditation Foil

Chenping Wang




Business Development Director of Data Center




China Information Consulting & Designing Institute Co., Ltd.




Nanjing, Jiangsu, PR China


[email protected]


View Accreditation Foil

Dongxiao Wang (Max)




Data Center Solution Architect




Huawei Technologies Co., Ltd.




Shenzhen, PR China


[email protected]


View Accreditation Foil

Hao Wang




Engineer




Technologies Co., Ltd


[email protected]


Beijing, PR China




View Accreditation Foil

Haowei Wang




Electrical Engineer




Shanghai Posts & Telecommunications Designing Consulting Institute Co.,Ltd




Shanghai, PR China




View Accreditation Foil

Jun Wang




Technical Director




ShenZhen DAS Intellitech Co., LTD




ShenZhen, PR China


[email protected]


View Accreditation Foil

Junchao Wang




Data Center Facility Solution Manager




Huawei Technologies Co., Ltd.




Shenzhen, PR China


[email protected]


View Accreditation Foil

Keyong Wang




Project Manager




China Information Consulting & Designing Institute Co., Ltd.




Nanjing, Jiangsu Province, PR China


[email protected]


View Accreditation Foil

Kun Wang




Director




Shenzhen Kstar Science & Technology Co., Ltd.




PR China / Malaysia


[email protected]


View Accreditation Foil

Ningbo Wang




Director




Beijing Haiwu Technology Co., Ltd.




Beijing, PR China


[email protected]


View Accreditation Foil

XiaDong Wang




Project Manager




CMCC




Beijing, PR China


[email protected]


View Accreditation Foil

Ying Wang




Lead HVAC




HP




Beijing, PR China


[email protected]


View Accreditation Foil

YuePeng Wang




Electricity System Engineer




Beijing Travelsky Birun Technology Co., Ltd.




Beijing, PR, China


[email protected]


View Accreditation Foil

Yuqiang Wang




Senior Engineer




Huaxin Consulting Co., LTD.




Hangzhou, Zhejiang, PR China


[email protected]


View Accreditation Foil

Zhanlin Wang




Senior Engineer




TaiJi Computer Corporation Limited




Beijing, PR China


[email protected];[email protected]


View Accreditation Foil

ZhiHua Wang


Project Manager


Beijing Travelsky Birun Technology co., Ltd.


Beijing, PR China




View Accreditation Foil

Zi Wang




Senior Solution Engineer




Chindata




Beijing, PR China




View Accreditation Foil

Nairong Wei




Senior Electrical Designer




Chindata Ltd.




Beijing, PR China


[email protected]


View Accreditation Foil

Xiaoxing Wei




HVAC Engineer




Huawei Technologies Co., Ltd.




Shenzhen,Guangdong,PR China


[email protected]


View Accreditation Foil

Chengbin Wu




IDC Engineer




Ucloud Technology Co., Ltd.




Beijing, PR China


[email protected]


View Accreditation Foil

Gang Wu




Data Center Senior System Architect




Service Solution Sales Dept. / Huawei Technologies Co., Ltd.




Shenzhen, Guangdong, PR China


[email protected]


View Accreditation Foil

Huayong Wu




Product Applications Expert




Vertiv Tech Co., Ltd.




Xi'an Shaanxi, PR China


[email protected]


View Accreditation Foil

Jia Xiong Wu




Data Center Architect




Inspur




Beijing, China


[email protected]


View Accreditation Foil

Tianhui Wu




Manager




Gongcheng Management Consulting Co., Ltd.




Guangzhou,PR China


[email protected]


View Accreditation Foil

Yang Wu




Electrical Designer




China Information Technology Designing & Consulting Institute Co., Ltd.




Shanghai,PR China


[email protected]


View Accreditation Foil

Zhanli Wu




Data Center Senior Product Manger




Data Center Solution Sales Dept. / Huawei Technologies Co., Ltd.




Shen Zhen, Guang Dong, PR China


[email protected]


View Accreditation Foil

Zhiang Wu




Data Center Consultant




China Mobile Group Design Institute Co., Ltd.




Beijing, PR China


[email protected]


View Accreditation Foil

Guanqing Xia




Department Manager




Guangdong Telecommunication Engineering Co., Ltd.




Guangzhou, Guangdong Province, PR China


[email protected]


View Accreditation Foil

Jun Xia




HVAC Engineer




Huaxin Consulting Co., Ltd




Hangzhou, Zhejiang, PR China


[email protected]


View Accreditation Foil

Gang Xiang




Data Center Senior Solution Architect




Huawei Technologies Co., Ltd.




Shenzen, Guangdong, PR China


[email protected]


View Accreditation Foil

Houqiang Xiao




HVAC Engineer




Huaxin Consulting Co., Ltd.




Hangzhou,Zhejiang, PR China


[email protected]


View Accreditation Foil

Xing Xiaobing




Data Center Solution Manager




Huawei Technologies Co., Ltd.




Shenzhen, PR China


[email protected]


View Accreditation Foil

Chen Xiaopeng




Data Center HVAC Engineer




Huawei Technical Service Co.,Ltd.




Dongguan, Guangdong Province, PR China


[email protected]; [email protected]


View Accreditation Foil

Bowen Xie




Senior Data Center Architect




Huawei Technologies Co., Ltd.




Shenzhen, Guangdong Province, PR China


[email protected]; [email protected]


View Accreditation Foil

Jing Xie




Registered Engineer of Public Utility (HVAC)




Shanghai Posts & Telecommunications Designing Consulting Institute Co., Ltd.




Shanghai, PR China


[email protected]


View Accreditation Foil

Lijing Xie




ELV System Expert




Huawei Technologies Co., Ltd.




Beijing, PR China


[email protected]; [email protected]


View Accreditation Foil

Xianliang Xin




Senior Engineer




China Information Technology Designing & Consulting Institute Co., Ltd.




Zhengzhou, PR China


[email protected]


View Accreditation Foil

Zhihui Xing




HVAC Engineer




Chindata(Beijing)Co., Ltd.




Beijing, PR China


[email protected]


View Accreditation Foil

Wuqiang Xiong




Data Center System Architect & HVAC Engineer




Huawei Technologies Co., Ltd.




Shenzhen, PR China


[email protected]


View Accreditation Foil

Craig Yi Xu




Chief Designer




Shanghai Strong Information Technology Co., Ltd.




Shanghai, PR China


[email protected]


View Accreditation Foil

Qin Xu




Technical Director of Data Center




China Information Consulting & Designing Institute Co., Ltd.




Nanjing, Jiangsu, PR China


[email protected]


View Accreditation Foil

Jianjian Xu




Senior Elctrical Engineer




Huaxin Constulting Co., Ltd.




Hangzhou, ZheJiang Province, PR China


[email protected]


View Accreditation Foil

Junbo Xu




Operation and Maintenance Manager




Zhong En Yun (Beijing) Digital Information Technology Co., Ltd.




Beijing, PR China


[email protected]


View Accreditation Foil

Feng Yan




Design Advisor




WuHan Arisen System Engineering Technology Co., Ltd.




Wuhan, Hubei, PR China


[email protected]


View Accreditation Foil

Zizhen Yan




Project Manager




China ComService Construction Co., Ltd.




Guangzhou, Guangdong, PR China


[email protected], [email protected]


View Accreditation Foil

Chao Yang




Mechanical Engineer




Huawei Technologies Co., Ltd.




Beijing, PR China


[email protected]


View Accreditation Foil

Juwen Yang




Project Manager




Guangdong Telecommunication Engineering Co., Ltd.




Guangzhou, Guangdong Province, PR China


[email protected]


View Accreditation Foil

Weiquan Yang




Data Center Facility Integration Service R&D Project Manager, Solution Architect




Huawei Technologies Co., Ltd.




Shenzhen, PR China


[email protected]


View Accreditation Foil

Yingjie Yang




Vice Chief Engineer, Power Designing Department




China Information Technology Designing & Consulting Institute Co. Ltd.




Zhengzhou City, Henan Province, PR China


[email protected]


View Accreditation Foil

Zhigang Yao




Senior Electrical Engineer




Shanghai Posts and Telecommunications Designing Consulting Institute Co.,LTD.




Shanghai, PR China


[email protected]


View Accreditation Foil

Xiaojian Ye




Data Center Designer & Consultant




China Mobile Group Design Institute Co., Ltd.




Beijing, PR China


[email protected]


View Accreditation Foil

Ding Yi




Chief Engineer




BPC




Beijing, PR China


[email protected]


View Accreditation Foil

Yu Ying




Senior Consultant




Travelsky birun




Beijing, PR China


[email protected]


View Accreditation Foil

Zhang Yixiang




Data Center Infrastructure Expert




China Financial Futures Exchange




Shanghai, PR China


[email protected]


View Accreditation Foil

Aifang Yu (Elsa)




Chief HVAC Engineer




Jiangsu XDC Plus Co.,Ltd.




Wuxi, PR China


[email protected]; [email protected]


View Accreditation Foil

Jie Yu




HVAC Engineer




China Building Technique Group Co., Ltd. (CBTGC)




Beijing, PR China


[email protected]


View Accreditation Foil

Jie Yu




Data Center Senior Solution Architect




Huawei Technologies Co., Ltd.




Shenzhen, PR China


[email protected], [email protected]


View Accreditation Foil

Ruichao Yu




Accredited Tier Designer




Emerson Network Power Co., Ltd.




Shenzhen, Guangdong Province, PR China


[email protected]


View Accreditation Foil

Shi Ling Yu




Electrical Engineer




H 3C China




Beijing, PR China


[email protected]


View Accreditation Foil

Songyang Yu




Director




Shanghai Communications Management Consulting Co., Ltd.




Shanghai, PR China


[email protected]


View Accreditation Foil

Yubin Yu (Louis Yu)




Data Center System Architect




Huawei Technologies Co., Ltd.




Shen Zhen, Guang Dong, PR China


[email protected]


View Accreditation Foil

Gao Yuan




Data Center Senior Engineer




Huawei Technologies Co.,Ltd.




Shenzhen, Guangdong, PR China


[email protected]; [email protected]


View Accreditation Foil

Chen Yuexin




Data Center Solution Manager




Huawei Technologies Co., Ltd.




Shanghai, PR China




View Accreditation Foil

Yue Yujing




Data Center Solution Director




Huawei Technologies Co., Ltd.




Shenzhen, PR China


[email protected]


View Accreditation Foil

Wang Yuzhu




Data Center Senior Solution Architect




Huawei Technologies Co., Ltd.




Shenzhen, PR China


[email protected], [email protected]


View Accreditation Foil

Fancheng Zeng




Solutions Architecture




Huawei Technologies Co., Ltd.




Shenzhen, PR China


[email protected]


View Accreditation Foil

Zhimin Zhai




Data Center Specialist




Huaxin Consulting Co., Ltd.




Hangzhou, Zhejiang, PR China


[email protected]


View Accreditation Foil

Bowen Zhang




Electrical Engineer




ZTE Corporation




Nanjing, PR China


[email protected]


View Accreditation Foil

DeKe Zhang




Duputy Chief Engineer




China Information Technology Designing & Consulting Institute Co., Ltd.




Zhengzhou, Hana, PR China


[email protected]


View Accreditation Foil

Feng Zhang




Data Center Specialist




Vertiv Tech Co., Ltd.




Shenzhen, PR China


[email protected]


View Accreditation Foil

Jane Zhang




Mechanical Lead Engineer




H 3C China




Tian Jin, PR China


[email protected]


View Accreditation Foil

Jiabin Zhang




Electrical Engineer




Huawei Technologies Co., Ltd.




Shenzhen, PR China


[email protected]


View Accreditation Foil

Jie Zhang




Manager




SGS-CSTC Standards Technical Services Co., Ltd. Shenzhen Branch




Shenzhen, PR China


[email protected]


View Accreditation Foil

Ming Zhang




Department Manager




Inspur




Jinan, Shandong, PR China


[email protected]


View Accreditation Foil

Minglei Zhang




HVAC Engineer




Beijing Travelsky Birun Technology co., Ltd.




Beijing, PR China


[email protected]


View Accreditation Foil

Ruijie Zhang




Engineer




Beijing Zhongcexintong Science and Technology Development Co., Ltd.




Beijing, PR China


[email protected]


View Accreditation Foil

Shuanghua Zhang




Electrical Design Engineer




Schneider Electric Co. Ltd




Beijing, PR China


[email protected]


View Accreditation Foil

Wei Zhang




Project Engineer




SGS-CSTC Standards Technical Services Co., Ltd. Shenzhen Branch (E&E)




Shenzhen, Guangdong, PR China


[email protected]


View Accreditation Foil

Wenli Zhang




Senior Engineer




China Information Consulting & Designing Institute Co., Ltd.




Nanjing, Jiangsu, PR China


[email protected]


View Accreditation Foil

Xing Zhang




Senior Manager




Vertiv Tech Co., Ltd.




Beijing, PR China


[email protected]


View Accreditation Foil

Xing Zhang




Senior General Consultant




GongCheng Management Consulting Co., LTD




Guangzhou,Guangdong Province,People's Republic of China


[email protected]


View Accreditation Foil

Xuebin Zhang




Consulting Design Director




China Mobile Group Design Institute Co., Ltd.




Beijing, PR China


[email protected]


View Accreditation Foil

Yanqing Zhang




Senior Consult Expert, Construction Consulting Department




Beijing TravelSky Birun Technology Co., Ltd.




PR China


[email protected]


View Accreditation Foil

Yao Zhang




Director of DataCenter Facility




China Telecom Cloud Computing Branch Corporation




Beijing, PR China


[email protected]


View Accreditation Foil

Yuchao Zhang




CN-Design-Engineer ELV




Schneider Electric (China)Co.,Ltd.




ShenZhen, Guangdong, PR China


[email protected]


View Accreditation Foil

Yu Zhao




Architect




China Mobile Group Design Institute Co., Ltd.




Beijing, PR China


[email protected]


View Accreditation Foil

Lv ZhaoWei




Technical Director (TD)


Huawei Technologies Co., Ltd.


ShenZhen, GuangDong Province, PR China


[email protected]


View Accreditation Foil

Chen Zhihui




Assistant Manager of Equipment Management


WuXiang Cloud Valley


NanNing, GuangXi Province, PR China


[email protected]


View Accreditation Foil

Wang Zhiyin




Data Center Senior Solution Architect / Registered Electrical Engineer




Huawei Technologies Co., Ltd.




Shenzhen, PR China


[email protected]; [email protected]


View Accreditation Foil

Zhiyun Zhong




Engineer




Guangdong Hongda Communication Co., Ltd.




Dongguan, Guangdong, PR China


[email protected]


View Accreditation Foil

Desheng Zhou




Energy Product Director of MTO Division




ZTE Corporation




Shenzhen, PR China


[email protected], [email protected]


View Accreditation Foil

Jie Zhou




Design Manager




Shanghai East China Computer Company




Shanghai, PR China


[email protected]; [email protected]


View Accreditation Foil

Siliang Zhou




Engineer




China Information Technology Consulting & Designing Institute




Hangzhou, Zhejiang, PR China


[email protected]


View Accreditation Foil

Guosheng Zhu




Chief Engineer




Yunju Data Technology(Shanghai)Co., Ltd.




Shanghai, PR China


[email protected], [email protected]


View Accreditation Foil

Li Zhu




Data Center Consultant




China Mobile Group Design Institute Co., Ltd.




Beijing, PR China


[email protected]


View Accreditation Foil

Qingsong Zhu




Electrical Engineer




Huaxin Consulting Co., Ltd.




Hangzhou, Zhejiang, PR China


[email protected]


View Accreditation Foil

Zhenhua Zhu




FM Operations Manager




GDS Services Ltd.




Guangzhou, Guangdong, PR China


[email protected]


View Accreditation Foil

Colombia
José Alberto Acevedo V.




Project Technical Manager




Upsistemas SAS




Bogotá, Colombia


[email protected]


View Accreditation Foil

Gerardo Alfonso




Consultor Senior en Data Center




Ingeal S.A.




Bogotá, Colombia


[email protected]


View Accreditation Foil

Daniel Alvarez Diaz




Latam Data Center Expert




Huawei Technologies




Bogotá, Colombia


[email protected]


View Accreditation Foil

Alvaro Mauricio Aragón Olivar




Ingeniero Mecánico




Colombia


[email protected]


View Accreditation Foil

Fernando Javier Avila Insuasty




Electrical Engineer, Energy Planning Expert




Bogotá, Colombia


[email protected]


View Accreditation Foil

Manuel Ivan Aza Acosta




Project Manager - Data Center Specialist




Green Ingenieria Nacional




Bogotá, Colombia


[email protected]


View Accreditation Foil

Jorge Eliecer Barón Argote




Gerente de Infraestructura Tecnológica




Global Technology Services GTS S.A.




Bogotá, Colombia


[email protected]


View Accreditation Foil

Fernando Bejarano Bernal




Electrical Engineer




Cotel S.A.




Bogotá, Colombia


[email protected]; [email protected]


View Accreditation Foil

José A. Beltran D.




Electrical Engineer




Emerson Electric de Colombia




Bogotá, Colombia


[email protected] [email protected]


View Accreditation Foil

Andrey Alexander Beltrán Díaz




Electrical Engineer




HPE Data Center Facilities Consultant, Hewlett Packard Enterprise




Bogotá, Colombia


[email protected]


View Accreditation Foil

Ing. José Javier Bohórquez Ballén




Senior Project Manager




UPSISTEMAS S.A.S




Bogotá, Colombia


[email protected]


View Accreditation Foil

Nelky Buitrago




Ingeniero Electricista




Montaje Eléctrico Colombiano




Cali, Colombia


[email protected]


View Accreditation Foil

Fabio Cortes Castañeda




Jefe Infraestructura Datacenter




Bogotá, Colombia


[email protected]


View Accreditation Foil

Carlos Roberto Bautista Diaz




Ingeniero Electromecánico




Bogotá, Colombia


[email protected]


View Accreditation Foil

Juan Sebastian Bruce Ramirez




Electronic Engineer




Lopez Niño Servicios Informaticos Ltda




Bogotá, Colombia


[email protected]


View Accreditation Foil

Alipio Caro Ribero




Data Center Specialist




NFC Electrónica




Bogotá, Colombia


[email protected]


View Accreditation Foil

José Joaquín Castillo Castellanos




Ingeniero de Aplicaciones para Norte de Sudamérica




Vertiv




Bogotá, Colombia


[email protected]


View Accreditation Foil

Elías Enrique David García




Project Manager




Unión Eléctrica S.A.




Bogotá, Colombia


[email protected]; [email protected]


View Accreditation Foil

Gustavo Echandía Bautista




Gerente de Diseño y Consultoría




Data Center Ingeniería S.A.




Bogotá, Colombia


[email protected]


View Accreditation Foil

Cesar Augusto Flórez Gomez




Gerente de Proyectos Senior




Upsistemas S.A.S.




Bogotá, Colombia


[email protected], [email protected]


View Accreditation Foil

Juan Carlos Londono




Senior Consultant Engineer




Ingenium Latam




Bogotá, Colombia


[email protected]


View Accreditation Foil

Efren Mariano Martínez Abaúnza - M.Sc.




Latam Data Center Expert




Huawei Technologies




Bogotá, Colombia


[email protected]


View Accreditation Foil

Mario Alexander Martínez López




General Manager




GIN Green Ingeniería Nacional SAS




Bogotá, Colombia


[email protected]


View Accreditation Foil

Libardo Martínez Restrepo




Electrical Engineer




Sistec S.A.S.




Bogotá, Colombia


[email protected]


View Accreditation Foil

Julio Roberto Mejia Perez




Gerente de Proyectos Senior




Upsistemas S.A.S




Bogotá, Colombia


[email protected], [email protected]


View Accreditation Foil

José Andres Meza Gomez




Ingeniero Electronico




Netcom Colombia Ltda




Bogotá, Colombia


[email protected]


View Accreditation Foil

Frederick Orloff




Electrical Engineer, Energy Efficiency Expert




Open Ingenieria / IT&T Ingenieria de Colombia




Bogotá, Colombia


[email protected]


View Accreditation Foil

Edwin Augusto Ortega Madariaga




Engineer Electronic




Upsistemas S.A




Bogotá, Colombia


[email protected]


View Accreditation Foil

Jairo Antonio Gámez Padró




Electrical Engineer




UPSISTEMAS S.A.S




Bogotá, Colombia


[email protected]


View Accreditation Foil

Felix Hernan Aragon Pinto
Project Manager Data Center Electrical Engineer
Policia Nacional de Colombia


Bogotá, Colombia


[email protected]; [email protected]


View Accreditation Foil

Oscar Guillermo Patiño González




Data Center Designer - Technical Director




UPSISTEMAS S.A.




Bogotá, Colombia


[email protected]


View Accreditation Foil

Jairo Franco Giraldo
Electrical Engineer
Independent Consultant
Medellin, Colombia
[email protected]


View Accreditation Foil

Ivan Andres Jimenez Luque




Especialist Engineer




Legrand Colombia




Bogotá, Colombia


[email protected]


View Accreditation Foil

Guiovanny Lancheros Grisales




Ingeniero de Infraestructura y Potencia




COEM




Bogotá, Colombia


[email protected]


View Accreditation Foil

Luis Alberto Lopez




Eng.




Servicios Informaticos Ltd.




Bogotá, Colombia


[email protected]


View Accreditation Foil

Ing. Miguel Ángel Muñoz Guerrero
Gerente
AQSERV S.A.S
Bogotá, Colombia
[email protected]
View Accreditation Foil

Hugo Ricardo Pachon, PMP




Director of Engineering and Projects




UPSISTEMAS S.A.




Bogotá, Colombia


[email protected]


View Accreditation Foil

Oscar Javier Pulido Pasachoa




Electrical Engineer (Ingeniero Electricista)




Constructora Landa S.A.S.




Bogotá, Colombia


[email protected]; [email protected]


View Accreditation Foil

Gilmar Quijano




Desarrollo de Negocios Data Center




Global Technology Services GTS S.A.




Bogotá, Colombia


[email protected]


View Accreditation Foil

Dany Leandro Serrano Ramírez




Data Center Specialist




ETB




Bogotá, Colombia


[email protected]


View Accreditation Foil

Jorge Luis Quintero Rativa




Ingeniero Electronico




Hewlett Packard




Bogotá, Colombia


[email protected]


View Accreditation Foil

Edward Camacho R.




Gerente Financiero – Consultor DC




SOCQ




Colombia


[email protected]


View Accreditation Foil

Ivan Eduardo Restrepo Delgado




Ingeniero Electrónico




i3 Net SAS




Bogotá, Colombia


[email protected]


View Accreditation Foil

Dennys Alexander Rozo Soto




Electronic Engineer




Bogotá, Colombia


[email protected]


View Accreditation Foil

Edwin Rodrigo Lemus Rivera
Ingeniero Especialista
LER Ingeniería S.A.S.
Bogotá, Medellín Colombia
[email protected]
View Accreditation Foil

Juan Carlos Riveros V.




Technical Sales Manager




CommScope




Bogotá, Colombia


[email protected]


View Accreditation Foil

John Alexandre Rojas




Project Manager - Data Center Specialist




Comware S.A




Bogotá, Colombia


[email protected]


View Accreditation Foil

Leiber Alexander Salguero Vallejo




Designer & Consultant Engineer for Data Center




Colombia


[email protected]


View Accreditation Foil

Hector Hernando Sanchez




Project Manager - HP Data Center Facilities Consulting




Hewlett Packard




Bogotá, Colombia


[email protected]


View Accreditation Foil

Saúl Peñaloza Garzón




Electrical Engineer




Clima Power Ingeniería SAS




Bogotá, Colombia


[email protected]


View Accreditation Foil

Erick Quintero Vanegas




Senior Project Manager




UPSISTEMAS S.A.S




Bogotá, Colombia


[email protected]


View Accreditation Foil

Jair Andres Rivera Mariño




Gerente de Proyectos Senior Posventa




UPSISTEMAS S.A.S




Bogotá, Colombia


[email protected], [email protected]


View Accreditation Foil

Juan Fernando Rodríguez Sotelo




Electrical Engineer, Sales, Support, & Solutions Eng.




Emerson Electric de Colombia




Bogotá, Colombia


[email protected]


View Accreditation Foil

Juan Camilo Urrego García




Energy & Facilities Engineering Leader




ETB




Bogotá, Colombia


[email protected]


View Accreditation Foil

Andrés Veloza Cano




Director de Aplicaciones Energía




Cummins de los Andes




Bogotá, Colombia


[email protected]


View Accreditation Foil

Luis Eduardo Villamizar Carvajal




Executive Director




Power Quality Solutions




Bogotá, Colombia




View Accreditation Foil

William Garcia Zambrano




Supervisor Project Manager




Level 3 Colombia




Bogotá, Colombia


[email protected]


View Accreditation Foil

Lina Maria Jaimes Zambrano




Gerente Regional Delivery




ACECO TI




Bogotá, Colombia


[email protected]


View Accreditation Foil

Julián García Zamora




Data Center Specialist




Bogotá, Colombia


[email protected]


View Accreditation Foil

Iván Alberto Zuluaga O.




Sales Manager




GZ Ingenieria Ltda.




Bogotá, Colombia


[email protected]


View Accreditation Foil

Carlos Iván Zuluaga, RCDD




General Manager




GZ Ingenieria Ltda.




Bogotá, Colombia


[email protected]


View Accreditation Foil

Costa Rica
Edgar Aguilar




Principal Mechanical Engineer




Ingenium Latam




San José, Costa Rica


[email protected]


View Accreditation Foil

Gustavo Alpízar Hidalgo




Mechanical Engineer




Johnson Controls




San José, Costa Rica


[email protected]


View Accreditation Foil

Esteban Araya Castro




Mechanical Engineer




Data Center Consultores S.A.




San José, Costa Rica


[email protected]


View Accreditation Foil

Federico Arias Ramírez




Ingeniero de Proyectos




Soporte Crítico S.A




San José, Costa Rica


[email protected]


View Accreditation Foil

Manuel Arias Jiménez




Electromechanical Engineer




Emerson Electric




San José, Costa Rica


[email protected]


View Accreditation Foil

Luis Armando Alvarez




Director




Ingelectra Constructora, S.A.




San José, Costa Rica


[email protected]


View Accreditation Foil

Ing. José Andrés Borbón Chacon




Mechanical Engineer




Grupo Electrotecnica




San José, Costa Rica


[email protected]


View Accreditation Foil

Rafael Calderon Acuña




Electronic Engineer




Total Protection




San José, Costa Rica


[email protected]


View Accreditation Foil

Luis Carlos Campos Villalobos




Total Protection e Independiente




San Isisdro de Heredia, Costa Rica


[email protected]


View Accreditation Foil

Diego Cardoza




General Manager




Codisa Data Center




San José, Costa Rica


[email protected]


View Accreditation Foil

Bernal Carvajal Gutiérrez




Ingeniero de Aplicaciones




Electrotécnica S.A.




San José, Costa Rica


[email protected]


View Accreditation Foil

Ing. Christian Céspedes Román




Project Manager




Grupo Electrotécnica




San José, Costa Rica


[email protected]


View Accreditation Foil

Allan Chaves Vargas




Electrical Engineer




Data Center Consultores S.A.




San José, Costa Rica


[email protected]


View Accreditation Foil

Randall Chinchilla Aguilar




Project Manager




Grupo Electrotécnica




San José, Costa Rica


[email protected]


View Accreditation Foil

Franco Marcel Cortes Beer




Gerente de Ingeniería




Componentes Intel




Heredia, Costa Rica


[email protected]


View Accreditation Foil

Victor Cruz




Electronic Engineer




Soporte Crítico




San José, Costa Rica


[email protected]


View Accreditation Foil

Octavio Delgado




CTO




Ingenium Latam




San José, Costa Rica


[email protected]


View Accreditation Foil

Esteban Duarte Carballo




Electromechanical Engineer




Grupo Electrotécnica




San José, Costa Rica


[email protected]


View Accreditation Foil

Andrés Espinoza Torres




Engineer




Instituto Costarricense de Electricidad




San José, Costa Rica


[email protected]


View Accreditation Foil

Heriberto Gamboa Hidalgo




Enterprise Territory Manager




Schneider Electric




Costa Rica




View Accreditation Foil

Harold Guevara Espinoza




Architect & MEP Engineer




Gensler




San José, Costa Rica


[email protected]


View Accreditation Foil

Pablo Hernandez Fallas




Mechanical Engineer




Data Center Consultores S.A.




San José, Costa Rica


[email protected]


View Accreditation Foil

Cristian Herrera González




Electromechanical Engineer




Total Protection Electromechanical




Alajuela, Costa Rica


[email protected]


View Accreditation Foil

Marisol Jiménez




Operation Manager




Ingenium Latam




San José, Costa Rica


[email protected]


View Accreditation Foil

Karol Jiménez Sánchez




Electrical Engineer




Data Center Consultores S.A




San José, Costa Rica


[email protected]


View Accreditation Foil

Steven R. Lizano




Electrical Engineer




Datacenter Consultores S.A.




San José, Costa Rica


[email protected]


View Accreditation Foil

Oscar Mauricio Romero




Mechanical Engineer




Termo Aire




San José, Costa Rica


[email protected]


View Accreditation Foil

Efraín Mejía Montero




Electromechanical Engineer




Grupo Electrotécnica




San José, Costa Rica


[email protected]


View Accreditation Foil

Marco A. Melendez




Costa Rica




View Accreditation Foil

Alexander Monestel




Electrical and Mechanical Engineer




Data Center Consultores S.A.




San José, Costa Rica


[email protected]


View Accreditation Foil

José Miguel Monge Gómez




Director Division Energia




Data Center Consultores SA




San José, Costa Rica


[email protected]


View Accreditation Foil

Hansel Mora Monge




Ingeniero de Proyectos




Power Electric HMT SA




San José, Costa Rica


[email protected]


View Accreditation Foil

Cristian Morales Morera




Electromechanical Engineer




Total Protection Electromechanical




San José, Costa Rica


[email protected]


View Accreditation Foil

Bernnie Morera Sancho




Mechanical Engineer




Grupo Electrotécnica




San José, Costa Rica




View Accreditation Foil

Alexander Munoz Ruiz




Electrical Engineer




Grupo Electrotécnia




San José, Costa Rica


[email protected]


View Accreditation Foil

Rodrigo Otárola Herrera




Electrical Engineer




Incoem




San José, Costa Rica


[email protected]


View Accreditation Foil

Adrian Odio




Associate Director, Operations




Johnson Controls




San José, Costa Rica


[email protected]


View Accreditation Foil

Juan Marcos Picón




Project Manager




Ingenium Latam




Costa Rica


[email protected]


View Accreditation Foil

Hector Rosales




Operation´s Coordinador




Codisa Data Center




San José, Costa Rica




View Accreditation Foil

Rubén Rosales Calderón




Mechanical Engineer




Electrotécnica S.A




San José, Costa Rica


[email protected]


View Accreditation Foil

Héctor Sánchez Cojal




Applications and Project Manager




Tyco Security Products - Johnson Controls




San José, Costa Rica


[email protected]


View Accreditation Foil

José David Sánchez Romero




Mechanical Engineer




Data Center Consultores S.A.




San José, Costa Rica


[email protected]


View Accreditation Foil

Roberto Solano Araya




Application Engineering Manager




Vertiv - Liebert Services




San José, Costa Rica


[email protected]


View Accreditation Foil

José David Sánchez Romero




Mechanical Engineer




Data Center Consultores S.A.




San José, Costa Rica


[email protected]


View Accreditation Foil

Efren Vargas




Solution System Engineer




Panduit




San José, Costa Rica


[email protected]


View Accreditation Foil

Bryan Villalobos Leiva




Ingeniero Electrico




Grupo Electrotecnica




San José, Costa Rica


[email protected]


View Accreditation Foil

Peter Bernal Zeledón Méndez




Coordinador de Ingeniería




Instituto Costarricense de Electricidad




San José, Costa Rica


[email protected]


View Accreditation Foil

Croatia
Vjencislav Barać




Data Center Application Engineer




Vertiv Croatia




Zagreb, Croatia


[email protected]


View Accreditation Foil

Tomislav Barišec




Deployment and QC Engineer




Delta Electronics (Netherlands) B.V. (Croatian BR)




Zagreb, Croatia


[email protected]


View Accreditation Foil

Ivan Bebić




Lead Electrical Engineer




Delta Electronics




Zagreb, Croatia


[email protected]


View Accreditation Foil

Petar Bešlić




Lead Electrical Engineer




Vertiv




Zagreb, Croatia


[email protected]


View Accreditation Foil

Branislav Blažević




Application Engineering Manager




Vertiv




Zagreb, Croatia




View Accreditation Foil

Vedran Brzić




Engineering Manager




Emerson Network Power




Zagreb, Croatia


[email protected]


View Accreditation Foil

Dino Cerić




Solution Architect




Emerson Network Power




Zagreb, Croatia


[email protected]


View Accreditation Foil

Renato Gulic




Civil Engineer




Forel Projekt




Zagreb, Croatia


[email protected]


View Accreditation Foil

Ana Jakovčić




Application Engineer




Vertiv Croatia d.o.o




Zagreb, Grad Zagreb, Croatia


[email protected]


View Accreditation Foil

Krešimir Krpan




Engineering Manager




Emerson Network Power




Zagreb, Croatia


[email protected]


View Accreditation Foil

Davor Kupina




Commissioning Manager




Vertiv Croatia d.o.o.




Zagreb, Croatia


[email protected]


View Accreditation Foil

Denis Namlić




Engineering Manager




Vertic




Zagreb, Croatia


[email protected]


View Accreditation Foil

Ivan Nedić




Systems Engineering Specialist




Emerson Network Power




Zagreb, Croatia


[email protected]


View Accreditation Foil

Ante Petricevic




Solution Architect




Emerson Network Power




Zagreb, Croatia


[email protected]


View Accreditation Foil

Silvio Preglej




General Manager




ECCOS Inzenjering




Zagreb, Croatia


[email protected]


View Accreditation Foil

Filip Prijic




Commissioning Manager




Vertiv Croatia d.o.o




Zagreb, Croatia


[email protected]


View Accreditation Foil

Nikola Rosic




Master of Electrical Engineering




Vertiv




Zagreb, Croatia


[email protected]


View Accreditation Foil

Stjepan Sinkovic




Technical Solution Specialists Manager




Emerson Network Power




Zagreb, Croatia


[email protected]


View Accreditation Foil

Dino Škoda




Electrical Engineer




Barrage




Osijek, Croatia


[email protected]


View Accreditation Foil

Marijan Zapletal




Senior Electrical Engineer




Vertiv




Zagreb, Croatia


[email protected]


View Accreditation Foil
Cyprus


Czech Republic
Jiří Aulehla




Czech Republic




Pronix s.r.o.




Prague, Czech Republic


[email protected]


View Accreditation Foil

Pavel Blahut




District Manager CZ




Schneider Electric CZ, s.r.o.




Prague, Czech Republic


[email protected]


View Accreditation Foil

Jakub Horak




Project Manager




NTT




Prague, Czech Republic


[email protected]


View Accreditation Foil

Antonín Hemmer




Managing Director




ALTRON, a.s.




Prague, Czech Republic


[email protected]


View Accreditation Foil

Pavel Herout




Cooling Technology Manager




ALTRON, a.s.




Prague, Czech Republic


[email protected]


View Accreditation Foil

Jiri Hromadnik




FUBAR a.s.




Prague, Czech Republic


[email protected]


View Accreditation Foil

Jiri Koutensky




Managing Director, Sales of Power Solutions




Delta Electronics (Czech Republic), spol. s r.o.




Prague, Czech Republic


[email protected]


View Accreditation Foil

Ctibor Lesa




Head of Data Center Facility Management




DHL Information Services




Prague, Czech Republic


[email protected]


View Accreditation Foil

Jan Lukášek




Project Manager




Prague, Czech Republic


[email protected]


View Accreditation Foil

Roman Pitelka




Data Centre Solution Consultant




DCI Czech a.s.




Prague, Czech Republic


[email protected]


View Accreditation Foil

Martin Podstata




Czech Republic




View Accreditation Foil

Martin Puš




Data Centre Consultant




Systeming




Prague, Czech Republic


[email protected]


View Accreditation Foil

Petr Říha




Data Centre Consultant




Wedos Internet, a.s.




Hluboká nad Vltavou, Czech Republic


[email protected]


View Accreditation Foil

Tomáš Vokoun




Senior Project Manager




Vodafone Czech Republic




Prague, Czech Republic




View Accreditation Foil

Petr Žák




Project Engineer




Category a.s.




Brno, Czech Republic


[email protected]


View Accreditation Foil
Jan Bendtsen




Business Development Manager




APC by Schneider Electric




Copenhagen, Denmark


[email protected]


View Accreditation Foil

Torben Billesø




Senior Project Manager




Interxion




Ballerup, Denmark


[email protected]


View Accreditation Foil

Jørgen Bjerg




Sales Manager Data Center Segment




ABB A/S




Skovlunde, Denmark


[email protected]


View Accreditation Foil

Lars Brandt




Coromatic A/S


[email protected]


Denmark




View Accreditation Foil

Rasmus Brandt




Lead Consultant




RB-Infra




Odense, Fyn, Denmark


[email protected]


View Accreditation Foil

Jonas Svaneholm Caspersen




Project Manager




Coromatic A/S




Denmark


[email protected]


View Accreditation Foil

Kim Dalgaard




Senior Specialist




Ramboll




Denmark


[email protected]


View Accreditation Foil

Peter Engskov




Data Center Specialist




DTU – DeiC/I2




Kongens Lyngby, Denmark


[email protected]


View Accreditation Foil

Torben Espersen




Denmark




View Accreditation Foil

Ingthor Hallsson




BSc Eng




Soren Jensen Consulting Engineer




Aarhus, Denmark


[email protected]


View Accreditation Foil

Bjørn Hansen




Data Centre Specialist




Wexøe A/S




Farum, Denmark


[email protected]


View Accreditation Foil

Soren Brodt Hansen




Electrical Project Engineer, Project Manager




COWI




Kongens Lyngby, Denmark


[email protected]


View Accreditation Foil

Niels Ibsgaard




Project Manager, HVAC Engineer




Soren Jensen Consulting Engineer




Vejle, Denmark


[email protected]


View Accreditation Foil

Belma Ilic




Project Manager




Aalborg University Hospital, Region Nordjylland




Aalborg, Denmark


[email protected]


View Accreditation Foil

Steffen Carl Jacobsen




Chief Specialist




Ramboll Denmark




Copenhagen, Denmark


[email protected]


View Accreditation Foil

Jannich Jensen




Project Engineer




COWI A/S




Kongens Lyngby, Denmark


[email protected]


View Accreditation Foil

Kenneth Friis Jensen




Chief Specialist




Ramboll Denmark




Copenhagen, Denmark


[email protected]


View Accreditation Foil

Alex Jorgensen




Engineer Master Degree (Information Technology)




Soren Jensen Consulting Engineer




Aarhus, Denmark


[email protected]


View Accreditation Foil

Peder Johansen




Project Manager




Coromatic A/S




Odense, Denmark


[email protected]


View Accreditation Foil

Steffen Kræn Julsrud




Senior Electrical Engineer




COWI A/S




Vejle, Denmark


[email protected]


View Accreditation Foil

Saif Ullah Khan




Project Eningeer




COWI A/S




Kongens Lyngby, Denmark


[email protected]


View Accreditation Foil

Kenneth Kongstad




BMS/CTS - Engineer




Soren Jensen Consulting Engineer




Aarhus, Denmark


[email protected]


View Accreditation Foil

Torben Mellerup Kristensen




System Engineer, Technology




Stofa A/S




Horsens, Denmark


[email protected]


View Accreditation Foil

René Kristensen




Critical Power system specialist




DEIF A/S




Skive, Denmark


[email protected]


View Accreditation Foil

Michael Krøyer




Engineering Manager




Kemp & Lauritzen




Denmark


[email protected]


View Accreditation Foil

Claus Skyth Larsen




Denmark




View Accreditation Foil

Anders Laursen




Senior advisor




ÅF Buildings Denmark




Aarhus, Denmark


[email protected]


View Accreditation Foil

Christian Laursen




Manager




Inservio Holding Aps




Denmark


[email protected]


View Accreditation Foil

Mathilde Laursen




Mechanical Engineer




Soren Jensen Consulting Engineer




Aarhus, Denmark




View Accreditation Foil

Brian Lindstrom




Operations Specialist




Region Nordjylland




Aalborg, Denmark


[email protected]


View Accreditation Foil

René Lyngø




Sales and Project Manager




Datacentergruppen / Multi Køl & Energi




Aarhus, Denmark


[email protected]


View Accreditation Foil

Dennis Madsen




Senior Project Engineer




COWI A/S




Kongens Lyngby, Denmark


[email protected]


View Accreditation Foil

Anders Lund Mathiasen
Head of Section
COWI A/S
Kongens Lyngby, Denmark
[email protected]


View Accreditation Foil

Peter Nielsen




Ap Degree (Service Engineer)




Soren Jensen Consulting Engineer




Aarhus, Denmark


[email protected]


View Accreditation Foil

Jane Nikolajsen




Project Manager




Johnson Controls Denmark ApS




Aarhus, Denmark




View Accreditation Foil

Flemming Dalberg Pedersen
Technical operations manager
Aalborg University Hospital
Aalborg, Denmark
[email protected]


View Accreditation Foil

Henning Lund Pedersen
BSc Eng, Electrical Engineer
Soren Jensen Consulting Engineer
Aarhus, Denmark
[email protected]


View Accreditation Foil

Nicolaj Pedersen




OT Cyber Security Specialist




Aalborgforsyning




Aalborg, Denmark


[email protected]


View Accreditation Foil

Dan Rasmussen




Project Engineer




COWI A/S




Kongens Lyngby, Denmark


[email protected]


View Accreditation Foil

Kim Reesen




DCM




Cibicom




Ballerup, Denmark


[email protected]


View Accreditation Foil

Martin Bo Kruse Rønslund




Head of Site Management




Nianet A/S




Aarhus, Denmark


[email protected]


View Accreditation Foil

Nicolai Kamuk Rosenfalck




Electrical Project Engineer, Project Manager




COWI A/S




Kongens Lyngby, Denmark


[email protected]


View Accreditation Foil

Christian Rueløkke




Technical Manager, Lead Specialist




Alectia A/S




Virum, Denmark


[email protected]


View Accreditation Foil

Kristoffer Bjerg Sorensen
Mechanical Engineer, Refrigeration and Thermal Energy Systems
Grontmij A/S
Glostrup, Denmark
[email protected]


View Accreditation Foil

Jesper Hyllen Sørensen




Technical operations manager




Region Nordjylland




Aalborg, Denmark


[email protected]


View Accreditation Foil

Nicolai Kamuk Rosenfalck




Electrical Project Engineer, Project Manager




COWI A/S




Kongens Lyngby, Denmark


[email protected]


View Accreditation Foil

Michael Lundsgaard Sorensen




Data Center Manager




Region Nordjylland




Denmark


[email protected]


View Accreditation Foil

Søren Voss




Specialist




COWI A/S




Kongens Lyngby, Denmark


[email protected]


View Accreditation Foil

Tore Heide Villund




Owner / Director




Villund Consulting




Copenhagen, Denmark


[email protected]


View Accreditation Foil

Jesper Birch Wentzlau




Consultant




DCIC, Data Center Infrastructure Consulting




Tørring, Denmark


[email protected]


View Accreditation Foil
Dominican Republic
Mario Alejandro Crespo




Gerente General




Adeatel SA




Guayaquil, Guayas, Ecuador


[email protected]


View Accreditation Foil

Angel Armijos G.




Jefe de O&M Corporativo




Claro - Ecuador




Quito, Guayas, Ecuador


[email protected]


View Accreditation Foil

Xavier Arroyo




Design & Project Engineer




Celco CIA Ltda.




Guayaquil, Guayas, Ecuador


[email protected]


View Accreditation Foil

Juan Pablo Benedictis
Gerente General
Surge Ingenieria Cia. Ltda.
Quito/ Pichincha / Ecuador
[email protected]
View Accreditation Foil
Andrés Bohórquez C
Applications Engineer
Protecompu C.A.
Quito, Ecuador
[email protected]


View Accreditation Foil

Luis Carrera
Gerente Técnico
Surge Ingeniería Cía. Ltda.
Quito/Pichincha/Ecuador
[email protected]
View Accreditation Foil

Harold A. Castillo




Ingeniero de Plataformas Móviles e Infraestructura




Claro Ecuador




Guayaquil, Ecuador


[email protected]


View Accreditation Foil




View Accreditation Foil

Daniel Coronel Solís




Regional Technical Chief




Celco CIA Ltda.




Guayaquil, Ecuador


[email protected]


View Accreditation Foil

Cristóbal Gutiérrez




Gerente de Proyectos




Surge Ingeniería Cia. Ltda.


[email protected]


Quito, Ecuador




View Accreditaion Foil

Noemi Jara




Desgin & Engineering Manager




Firmesa Industrial CIA Ltda.




Quito, Ecuador


[email protected]


View Accreditation Foil

Jorge Pérez




Head of Network Infrastructure




Telefónica




Guayaquil, Ecuador


[email protected]


View Accreditation Foil

Jorge Quinones Yepez




Gerente General




Reditelsa C.A




Guayaquil, Ecuador


[email protected]


View Accreditation Foil

Julián Rodríguez




Engineering Director




Protecompu C.A.




Quito, Ecuador


[email protected]


View Accreditation Foil

Juan Carlos Trejo




Ingeniero Corporativo PM e Infrastructura




Claro Ecuador




Guayaquil, Ecuador


[email protected]


View Accreditation Foil




View Accreditation Foil

Christian Fernando Trujillo Sánchez




Ingeniero Corporativo Plataformas Móviles e Infraestructura




Claro Ecuador




Quito, Ecuador


[email protected]


View Accreditation Foil




View Accreditation Foil

Jaime Velasco B.




Ingeniero de O&M Corporativo




Claro Ecuador




Quito, Ecuador


[email protected]


View Accreditation Foil

Erwing Villacrez




Project Manager




Firmesa Industrial CIA. Ltda.




Quito, Ecuador


[email protected]


View Accreditation Foil

Egypt
Ahmed Mohamed Tawfik Abdelbaki




Senior Electrical Engineer - Group Leader




Shaker Consultancy Group




Cairo, Egypt


[email protected]; [email protected]


View Accreditation Foil

Ibrahim Abdelfattah




Property Operations & Design Senior Supervisor




Vodafone Egypt




Cairo, Egypt


[email protected]


View Accreditation Foil

Abdelgawad Mohamed Abdelgawad




Senior Electrical Technical Office Engineer




Giza Systems




Cairo, Egypt


[email protected]


View Accreditation Foil

Ahmed Abdelwahab




Data Centers Planning & Design Expert




Vodafone Egypt




Cairo, Egypt


[email protected]


View Accreditation Foil

Ahmed Sorour Abdou




Communication & Security Department Manager




ECG – Engineering Consultants Group




Nasr City, Cairo, Egypt


[email protected]


View Accreditation Foil

Ahmed Gamal Abdulnasser




Datacenter Presales Team Lead




Giza Systems




Cairo, Egypt


[email protected], [email protected]


View Accreditation Foil

Ahmed Helmy Ads




Data Center Preparation Team Leader




Giza Systems




Cairo, Egypt


[email protected], [email protected]


View Accreditation Foil

Ahmed Samir Ali




Sector Sales Manager




Wadi Degla Trading & Engineering Project – Egyproo




Cairo, Egypt


[email protected]


View Accreditation Foil

Talal Ahmed Kamel Amer




Data Center Technical Solution & Execution Team Leader




IBM




Cairo, Egypt


[email protected]


View Accreditation Foil

Mostafa Mohamed Al-Amrgy




Senior Electrical Engineer – Group Leader




Shaker Consultancy Group




Cairo, Egypt


[email protected]


View Accreditation Foil

Mahmoud Tarek El Banna




Senior Technical Sales Engineer




Vertiv / Wadi Degla Trading & Engineering Projects - Egypro




Cairo, Egypt


[email protected]


View Accreditation Foil

Amr M. Barakat




Data Center Technical Manager




GPX Global Systems




Cairo, Egypt


[email protected]


View Accreditation Foil

Fadi Behman




Electro-Mechanical Manager




Raya Data Center




Cairo, Egypt


[email protected], [email protected]


View Accreditation Foil

Sherif Roshdy Daniel




Business Development Manager




Egypro




Cairo, Egypt


[email protected]


View Accreditation Foil

Ahmed Hossam Darwish




Lead Electrical Engineer




ATRIO Engineering




Egypt


[email protected]


View Accreditation Foil

Sameh Nada Eid




MEP General Manager




EGEC-Engineering House of Expertise




Nasr City, Cairo, Egypt


[email protected]


View Accreditation Foil

Tamer Mohamed Essawi




Mechanical Team Leader, MEP Data Center Specialist




Shaker Consultancy Group




Cairo, Egypt


[email protected]


View Accreditation Foil

Mahmoud Mohamed Gaballah




Technical Director




Sigma Engineering




El-Obour City, Egypt


[email protected]


View Accreditation Foil

Mohamed M. Hashem Gaber




Data Center Solution, Senior Projects Manager




Schneider Electric




Cairo, Egypt


[email protected]


View Accreditation Foil

Ahmed Farouk Haidara




GPX Global Engineering and Operation Manager




GPX




Cairo, Egypt


[email protected]


View Accreditation Foil

Pierre Magdi Hishmat Habib




Senior Pre-Sales Data Center Solution




Schneider Elecric Egypt & NEA




Cairo, Egypt


[email protected]


View Accreditation Foil

John Gamal Halim




Sales Engineer




ABB Electrical Industries




Cairo, Egypt


[email protected]


View Accreditation Foil

Rafeek Maher Sobhy Hanna




Supervisor, MSC Deployment




Orange Egypt




Egypt, Cairo / Luanda, Angola


[email protected]


View Accreditation Foil

Shaimaa Hashem




Senior Telecommunications Engineer




Dar Al Handasah Consultants




Egypt


[email protected]; [email protected]


View Accreditation Foil

Ahmed Atef Hassan




Site and Facility Engineer




IBM




Giza, Egypt


[email protected]


View Accreditation Foil

Hasaneen Mohamed Hassan




Data Center Facilities General Manager




Telecom Egypt




Cairo, Egypt


[email protected]


View Accreditation Foil

Ahmed Mohamed Eid Helal




Senior Presales Engineer




Giza Systems




Cairo, Egypt


[email protected]


View Accreditation Foil

Bassel Adel Helmy




Senior Mechanical Engineer




Shaker Consultancy Group




Cairo, Egypt


[email protected]


View Accreditation Foil

Ahmad Elsayed Imran




Chief Mechanical Engineer




EGEC




Egypt


[email protected]


View Accreditation Foil

Ahmed Khalil




Senior Data Center Presales Consultant – MEA Region




Giza Systems




Cairo, Egypt


[email protected], [email protected]


View Accreditation Foil

Mahmoud Almaghrabi




Technical Sales Consultant




Trident Technology Services




Cairo, Egypt


[email protected]


View Accreditation Foil

Mahmoud ElMassry




Strategic Projects Manager




Hassan Allam Technologies




Giza, Egypt


[email protected]


View Accreditation Foil

Saied Saied Abdelhameed Mohamed




Data Center Planning, Design & Optimization Specialist




Vodafone




Cairo, Egypt


[email protected]


View Accreditation Foil

Tag Eldin Hassan Mohamed




Business Development Manager




Wadi Degla Trading & Engineering Projects – Egypro




Cairo, Egypt


[email protected]


View Accreditation Foil

Tarek Salah Masoud




Data Center Critical Facilities Sr. Engineer




Vodafone Egypt




Cairo, Egypt


[email protected], [email protected]


View Accreditation Foil

Waleed Mokhtar




ELV & Data Center Solutions BU Manager




Intercom Enterprises




Cairo, Egypt


[email protected], [email protected]


View Accreditation Foil

Mohamed Hussein Mostafa




Data Center Facility Management Manager




Telecom Egypt Company




Egypt


[email protected]


View Accreditation Foil

Haroon Mourad




Senior Sales Support Engineer




ABB Electrical Industries




Cairo, Egypt


[email protected]


View Accreditation Foil

Sameeh Ahmad Alnaqr




ITB - BMS Group Leader




Schneider Electric




Cairo, Egypt


[email protected], [email protected]


View Accreditation Foil

Hany Nagy Nawar




Electrical Group Head




EGEC-Engineering House of Expertise




Cairo, Egypt


[email protected]


View Accreditation Foil

Wael Ahmed Said




Senior Electrical Engineer




Shaker Consultancy Group




Cairo, Egypt


[email protected], [email protected]


View Accreditation Foil

Islam Salem




Data Center Infrastructure Design Engineer




Raya




Cairo, Egypt


[email protected]


View Accreditation Foil

Sherif Seif




Data Center Solutions Consultant




Cairo, Egypt


[email protected]


View Accreditation Foil

Ahmed Abdelsalam Elshafei




Senior Sales Engineer




Wadi Degla Trading And Engineering Projects - Egypro




Cairo, Egypt


[email protected]


View Accreditation Foil

Amr Shaheen




MEP Design Manager




Shaker Consultancy Group




Cairo, Egypt


[email protected]


View Accreditation Foil

Adel ElSherif




Electromechanical Senior Manager




Etisalat MISR




Cairo, Egypt


[email protected], [email protected]


View Accreditation Foil

Emad Talaat




Data Center Infrastructure Consultant




Raya




Cairo, Egypt


[email protected]; [email protected]


View Accreditation Foil

Mohamed Ahmed Zaki




Senior Mechanical Design Engineer




Shaker Consultancy Group




Cairo, Egypt


[email protected], [email protected]


View Accreditation Foil

Mahmoud Abbel Bary Zaky




Head of Presales and Data Center Designing Dept.




Centra Technolgies




Cairo, Egypt


[email protected]


View Accreditation Foil

El Salvador
Estonia
Ethiopia
Juha Kerttula




Senior Application Manager




Data Centers / Wärtsilä Finland Oy




Vaasa, Finland


[email protected]


View Accreditation Foil

Timo Mahlanen




Senior Business Development Manager




Wärtsilä, Finland




Helsinki, Finland


[email protected]


View Accreditation Foil

Mr. Ilari Kauppi MScEng




Group Manager, Mechanical




Granlund Oy




Helsinki, Finland


[email protected]


View Accreditation Foil

Ronny Nyberg




Engineering Manager




Wärtsilä Finland Oy




Vaasa, Finland


[email protected]


View Accreditation Foil

Ilkka Rantama




HVAC and Data Center Specialist




Ramboll CM Oy




Espoo, Finland


[email protected]
View Accreditation Foil


Mathias Sundqvist




Project Engineer, Mechanical




Wärtsilä Finland Oy




Vaasa, Finland


[email protected]


View Accreditation Foil

Matti Sinisalo




Group Manager, Electrical Engineering




Granlund Oy




Helsinki, Finland


[email protected]


View Accreditation Foil

Vesa Tarvainen




Product Manager




Rittal Oy




Helsinki, Finland


[email protected]


View Accreditation Foil
France
Pierre Aubert




Data Center Architect




SCC France




Aix en Provence, France


[email protected]


View Accreditation Foil

Alexandre Barbet




Directeur de projets Data Center / Project Director




Vinci Energies




Paris, France


[email protected]


View Accreditation Foil

Jean-Philippe Bebel




DC Project Manager




Ingerop Conseil & Ingénierie




Clermont-Ferrand, France


[email protected]


View Accreditation Foil

Nicolas Becquet




Engineer




APL




Paris, France


[email protected]


View Accreditation Foil

Cyril Bellon




Design and T&C Senior Engineer




Bouygues Energies & Services




France


[email protected]


View Accreditation Foil

Stéphane Brard




General Director




Databalt SAS




Nevers, France




View Accreditation Foil

Cédric Bretheau




Data Center Business Unit Manager




Clevia Eiffage ES - HVAC IDF




Orsay, France


[email protected]


View Accreditation Foil

Edouard Breton




Electrical Engineer, Reliability Expert




Electricité de France (EDF)




La Défense, France


[email protected]


View Accreditation Foil

Christophe Brida




President




Databalt SAS




Nevers, France


[email protected]


View Accreditation Foil

Jean Buet




Datacenters and Hosting Manager




Crédit Agricole SA




Chartres, France


[email protected]


View Accreditation Foil

Nicolas Buono




Director Operations




Equinix




Paris, France


[email protected]


View Accreditation Foil

Matthieu Calès




Datacenter Division Manager




CAP INGELEC




Paris, France


[email protected]


View Accreditation Foil

Fatimatou Camara




Energy Engineer




Technology Services Consulting, Datacenter Facilities




Hewlett-Packard Enterprise




Les Ulis, France


[email protected]


View Accreditation Foil

Renaud Chaigne




Datacenter project manager




CCS




Strasbourg, France


[email protected]


View Accreditation Foil

Florian Clement




Project Manager




SPIE Industrie & Tertiaire




Saint-Denis, France


[email protected]


View Accreditation Foil

Yannick Delas




Senior Associate - Project Manager




Critical Building




Paris, France


[email protected]


View Accreditation Foil

Alain Domestici




DC Project Sales Manager




Schneider Electric IT Division




Aix En Provence, France


[email protected]


View Accreditation Foil

Stephan Doucet




DC Project Manager




Artelia B&I




St Denis, France


[email protected]


View Accreditation Foil

Jean-Marc Dugoujon




Senior Associate - Project Manager




Critical Building




Paris, France


[email protected]


View Accreditation Foil

Alexandre Duprey




Senior Mechanical Engineer Organization




Bouygues Energies et Services




France


[email protected]


View Accreditation Foil

Laurent Durris




Senior Electrical Engineer




Electricité De France (EDF)




France


[email protected]


View Accreditation Foil

Galea Fabien




Engineer




APL




Lyon, France


[email protected]


View Accreditation Foil

Maxime Faillet




Project Manager




APL




Paris, France


[email protected]


View Accreditation Foil

Rabih Kalim Fares




Project Manager




Turner & Townsend




Paris, France


[email protected]


View Accreditation Foil

Marc Fischer




Business Unit Manager




Cegelec Data Center IdF




Rueil-Malmaison, France


[email protected]


View Accreditation Foil

Viriat Florian




Project Manager




Cap Ingelec




Paris, France


[email protected]


View Accreditation Foil

Alexis Fontaine




Datacenter Project Engineer




Cap Ingelec




Paris, France


[email protected]


View Accreditation Foil

Brice Fourney




Group Director of Synergies & Expertise




unibail-rodamco




Paris, France


[email protected]


View Accreditation Foil

Pascal Genier




EMEA Technical Support Engineer




Panduit




Paris, France


[email protected]


View Accreditation Foil

Vincent Giardini




Datacenter Manager




Euro Information Production




Paris, France


[email protected]


View Accreditation Foil

Benoit Gregory




DCIM Team




Adista




Maxeville, France


[email protected]


View Accreditation Foil

Jérôme Gremaud




Partner




Jerlaure




Avignon, France


[email protected]


View Accreditation Foil

Jean-Baptiste Griffon




Data Center Services Consultant




Schneider Electric




Paris, France


[email protected]


View Accreditation Foil

Matthias Hannier




Senior Consultant




Epsylia




France / Belgium / Luxembourg


[email protected]


View Accreditation Foil

Yuliya Khegay




Tender Manager




Schneider Electric




Rueil-Malmaison, France


[email protected]


View Accreditation Foil

Michaël Laheurte




Data Center Solution Architect




Schneider Electric




Grenoble, France


[email protected]


View Accreditation Foil

Eddy Lapeirre




Directeur du Département Critical Facilities




Albiant-ITc




Paris, France


[email protected]


View Accreditation Foil

Eric Lengronne




IT Project Manager and Technical Architect




GFI Informatique




Lyon, France


[email protected]


View Accreditation Foil

Maxime Lenoir




Manager, Expert Datacenter




Hub Datacenter




Bordeaux, France


[email protected]


View Accreditation Foil

Xavier Lombard




Global Infrastructure Planner




TeliaSonera International Carrier




Paris, France


[email protected]


View Accreditation Foil

Marc Malaizier




Lead Mechanical Engineer




HPE – DataCenter Facilities Services




Paris, France


[email protected]


View Accreditation Foil

Jean-Nicolas Mancos




Directeur Activité Datacenter




Projex




Merignac, France


[email protected]


View Accreditation Foil

Brice Martinot-Lagarde




Dater Center Solution Architect




Schneider Electric - PEC EMEAS




France


[email protected]


View Accreditation Foil

Philippe Mazieres




HVAC Engineer, Technical Expert




BNP Paribas SA




Paris, France


[email protected]


View Accreditation Foil

Malik Megdiche




Reliability Expert




Schneider Electric - PEC EMEAS




France


[email protected]


View Accreditation Foil

Emmanuel Morisot




Directeur




Design&Build




Nantes, France


[email protected]


View Accreditation Foil

Christophe Moucadeau




Project Manager




Cap Ingelec




Aix en Provence, France


[email protected]


View Accreditation Foil

Antony Moret




Design des Infrastructures Climatiques (Expert Datacenter)




Cap Ingelec




Avignon, France


[email protected]


View Accreditation Foil

Julien Normand




GSI




Dijon, France


[email protected]


View Accreditation Foil

Quentin Oleron




Ingenieur Fluides




Projex




Rennes, France


[email protected]


View Accreditation Foil

Benoit Parisse




Datacenter Business Unit Operation Officer




Cap Ingelec




Paris, France


[email protected]


View Accreditation Foil

Pierre Pluviaud




CEO




Datacampus




Futuroscope, France


[email protected]


View Accreditation Foil

Jérémie Poupon




Head of Engineering Office




Groupe Briand - Briand Energies




Vertou, France


[email protected]


View Accreditation Foil

Mr. Pierre Portugal




Manager of Operations in Datacenter




Société Générale




Fontenay sous Bois, France


[email protected]


View Accreditation Foil

Asvine Puress




Chef de Projet Datacenter




Projex




Paris, France


[email protected]


View Accreditation Foil

Hilario Rodrigues




Project Director Data Center




Cap Ingelec




Paris, France


[email protected]


View Accreditation Foil

Léo Roger




Datacenter Consultant




Hewlett Packard Enterprise




Les Ulis, France


[email protected]


View Accreditation Foil

Nathan Sanjakdar




Project Manager




Crédit Mutuel




Paris, France


[email protected]


View Accreditation Foil

Eric Schangel




DC Project Manager




CCS




Strasbourg, France


[email protected]


View Accreditation Foil

Santiago Francisco Teran Torres




Local Technical Sales Support Engineer




ELTEK




Tarbes, France


[email protected]


View Accreditation Foil
Michael Aust




Senior Consultant




ICT Facilities GmbH




Stuttgart, Germany


[email protected]


View Accreditation Foil

Raimund Bläß




Segment Data Center, Solution Support Electrification




ABB




Heidelberg, Germany


[email protected]


View Accreditation Foil

Oliver Bohr




SECUrisk Group GmbH




Wallmenroth, Germany


[email protected]


View Accreditation Foil

Andreas Braun




Partner - Datacenter Design & Consulting, Datacenter Site & Facilities Engineering




Dr. Braun Consultants GmbH




Germany


[email protected]


View Accreditation Foil

Jens Bussen




Data Center Expert




Drees & Sommer SE




Aachen, Germany


[email protected]


View Accreditation Foil

Olaf Dalmer




Managing Director




TTSP HWP Consultants GmbH




Frankfurt, Germany


[email protected]


View Accreditation Foil

Uwe Erlenwein




Senior Project Manager




1&1 Ionos SE




Karlsruhe, Germany


[email protected]


View Accreditation Foil

Paul Etherington




Hardware Consultant




E2R Consulting




Munich / DACH (Germany, Austria, Switzerland)


[email protected]


View Accreditation Foil

Georg Foraita




Director Project Execution EMEA




APC by Schneider Electric




Munich, Germany


[email protected]


View Accreditation Foil

Niels Freese




Manager RAC DC DACH




Schneider Electric GmbH




Ratingen, Germany


[email protected]


View Accreditation Foil

Thorsten Grosse




Managing Director




Datacent Consulting GmbH




Nuremberg, Germany


[email protected]


View Accreditation Foil

Andreas Gruchot




Partner - Datacenter Design & Consulting Datacenter Site & Facilities Engineering




Dr. Braun Consultants GmbH




Germany


[email protected]


View Accreditation Foil

Thomas Grunwald




Solution Architect




Schneider Electric




Nuremberg, Germany




View Accreditation Foil

Daniel Haller




Sales Manager UPS




ABB AG




Sasbach, Germany


[email protected]


View Accreditation Foil

Kort-Hinrich Heumann




Geschäftsbereichsleiter / Business Unit Manager




Bureau Veritas Construction Services GmbH




Hamburg, Germany


[email protected]


View Accreditation Foil

Maurice Hilbert




B.Eng. Electrical Engineering and Information Technology




Eltek Deutschland GmbH




Frankfurt, Germany


[email protected]


View Accreditation Foil

Robin Keinath




Project Manager




Rolls-Royce Power Systems AG




Germany


[email protected]


View Accreditation Foil

Simon Kessler




Sales Specialist UPS




ABB




Sasbach, Germany


[email protected]


View Accreditation Foil

Harry Knopf




General Manager




High Knowledge GmbH




Köln, Germany


[email protected]


View Accreditation Foil

Tobias Koch




Project Coordinator




Rittal GmbH & Co. KG




Herborn, Germany


[email protected]


View Accreditation Foil

Manuel Mair




Germany




View Accreditation Foil

Jens Meyer




Data Center Expert




Drees & Sommer SE




Aachen, Germany


[email protected]


View Accreditation Foil

Philipp Mueller




Director Global Data Center Solutions




Rittal GmbH & Co. KG




Herborn, Germany


[email protected]


View Accreditation Foil

Thomas Nieschalk




Systems Engineer




Schneider Electric




Ratingen, Germany


[email protected]


View Accreditation Foil

Alfred Prinz




Senior Manager – Head of Data Center Strategy Central Europe




Fujitsu TDS GmbH




Neckarsulm, Germany


[email protected]


View Accreditation Foil

Barry Reid




Lead Electrical Engineer




Royal HaskoningDHV




Frankfurt, Germany


[email protected]


View Accreditation Foil

Artur Russmann




Data Center Project Manager, Dipl.-Ing.(FH), IPMA




Rittal GmbH & Co. KG




Herborn, Germany


[email protected]


View Accreditation Foil

Jan-Eric Schacht




Project Coordinator & System Engineer




Rittal GmbH & Co. KG




Herborn, Germany


[email protected]


View Accreditation Foil

Michael Schumacher




Senior Consultant




ICT Facilities GmbH




Stuttgart, Germany


[email protected]


View Accreditation Foil

Andreas Schürkamp




Business Unit Manager (Geschäftsbereichsleiter) - SECUrisk




DC-Datacenter-Group GmbH




Berlin, Germany


[email protected]


View Accreditation Foil

Rene Sommer




Telia Company




Germany


[email protected]


View Accreditation Foil

Oliver Tananow




BDSH-geprüfter Sachverständiger für Elektrotechnik, Blitzschutz und EMV




Sachverständigenbüro




Kleinmachnow, Germany


[email protected]


View Accreditation Foil

Lars-Hendrik Thom




Regional Technical Support Manager




Panduit




Frankfurt, Germany


[email protected]


View Accreditation Foil

Jörgen Venot




Director, International Sales




Datacenter Group




Wallmenroth, Germany


[email protected]


View Accreditation Foil

Michael Wurm




Segment Data Center, Solution Support Electrification




ABB AG




Heidelberg, Germany


[email protected]


View Accreditation Foil

Ghana

Greece
Michalis Antonakopoulos




ICT Electrical Engineer




TI Sparkle Greece S.A.




Athens, Greece


[email protected]


View Accreditation Foil

Zacharias Baveas




Technical Sales Engineers Manager




Panduit Europe




Athens, Greece


[email protected]


View Accreditation Foil

Georgios Doukas




Principal Solution Manager




Huawei




Greece


[email protected]


View Accreditation Foil

Themistoklis Filios




Mechanical Engineer, NTUA - MBA, AUEB Critical Sites Property Management Senior Manager




OTE Estate (OTE Group of Companies)




Athens, Greece


[email protected], [email protected]


View Accreditation Foil

Konstantinos Goudelis




Electrical and Computer Engineer




National Technical University of Athens




Athens, Greece


[email protected]


View Accreditation Foil

Maria Kafkoula




Electrical Engineer




Space Hellas S.A




Athens, Greece


[email protected]


View Accreditation Foil

Alexandros Kapridakis




Mechanical Engineer, Construction Project Manager




OTE Estate (OTE Group of Companies)




Athens, Greece




View Accreditation Foil

Michalis Kefalakis




Mechanical Engineer, PhD




Data Centre Facilities Strategy Lead EMEA




Hewlett-Packard Enterprise




Athens, Greece


[email protected]


View Accreditation Foil

Stavros Kirimlidis




Mechanical Engineer MSc




LDK




Athens, Greece


[email protected]


View Accreditation Foil

Dimitris Lambropoulos




Mechanical Engineer- General Manager




dlt Engineering




Athens, Greece


[email protected]


View Accreditation Foil

Sotiris Mamalis




Mechanical Engineer, MSc / Data Center Solutions




TI Sparkle Greece S.A.




Athens, Greece


[email protected]


View Accreditation Foil

Michail Michagelidis (Michaelidis)




Electrical Engineer Sales Director




Alpha Grissin SA




Athens, Greece


[email protected], [email protected]


View Accreditation Foil

Theodosis A. Moumiadis




Dipl. Mechanical Engineer




TAM MEP Design




Athens, Greece


[email protected]


View Accreditation Foil

Loukia Nikiforaki




Senior Consulting Engineer




Lamda Hellix, S.A.




Athens, Greece


[email protected]


View Accreditation Foil

Dimitris Nomikos




CEO




Nigico S.A.




Athens, Greece


[email protected]


View Accreditation Foil

Giannis S. Noulis




Data Center Integration & Consulting Services, Business Unit Director




Lamda Hellix S.A.




Athens, Greece


[email protected]


View Accreditation Foil

Emmanouil Papagrigorakis




Mechanical Engineer MENg., Data Centers Design Sector




JEPA




Athens, Greece


[email protected]


View Accreditation Foil

Mr. Thanassis Tsikogias




Data Center Solutions Architect – Electrical Engineer Meng EurIng




Schneider Electric Greece, IT Division, Enterprise Systems




Athens, Greece


[email protected]


View Accreditation Foil

Giorgos Tsoumanis




Senior E/M Engineer




OTEestate




Marousi, Greece


[email protected]


View Accreditation Foil

Nikolaos Vagenas




Project Manager Professional




Mechanical Engineer N.T.U.A.




CEO, QMS Energy Group




Athens, Greece


[email protected]


View Accreditation Foil

Konstantinos L. Vasileiou




Electrical & Computer Engineer, MBA, ITIL, Head of Infrastructure Dept




GRNET




Piraeus, Attika, Greece


[email protected]


View Accreditation Foil

Eleftherios Vassalos




Project Manager, Data Center Integration & Consulting Services




Lamda Hellix S.A.




Athens, Greece


[email protected]


View Accreditation Foil
Guatemala
Javier Castillo




Business Development Manager




Grupo Electrotecnica




Guatemala City, Guatemala


[email protected]


View Accreditation Foil

Marlon Estuardo Chilel de Leon




Systems Engineer for Mexico and Central America, Secure Power Division




Schneider Electric




Guatemala City, Guatemala


[email protected], [email protected]


View Accreditation Foil

Sergio Fratti




Engineer




Isertec




Guatemala


[email protected]


View Accreditation Foil

Carlos Antonio Garcia Tello




Data Center Specialist


Carlos Garcia


Guatemala City, Guatemala


[email protected]


View Accreditation Foil

Jorge Mario Guzman




General Manager




Compania Electronica y Electrica, S.A. - CESA




Guatemala City, Guatemala


[email protected]


View Accreditation Foil

Gerardo Lopez Paiz




Data Center Facility Administrator




GBM




Guatemala


[email protected]


View Accreditation Foil

Noé de Jesús Mejía Navas




Electrical Engineer




Equipos y Servicios Industriales, S.A. - ESINSA




Guatemala City, Guatemala


[email protected]


View Accreditation Foil

Edgar Ernesto Ojeda




Ingeniero de Proyectos




INELEQ




Guatemala City, Guatemala


[email protected]


View Accreditation Foil

Carlos Josué Rodríguez




Engineering Manager




ISERTEC, S.A.




Guatemala


[email protected]


View Accreditation Foil

Eldon A. Wiggins, P.E.




Owner/Engineer




Ingenieria Electrica, S.A.




Guatemala City, Guatemala


[email protected], [email protected]


View Accreditation Foil

Hong Kong
Wolfgang Lin Hoi An




Hong Kong




View Accreditation Foil

Andy Chan




Manager, Data Center Business




NTT Com Asia Ltd.




Hong Kong


[email protected]


View Accreditation Foil

Jacob Chan Eur Ing; C Eng; PE




Principal




Glumac Ltd.




Hong Kong


[email protected]


View Accreditation Foil

Jonathan Pak Shing Chan




Data Center Specialist




NTT Com Asia Ltd.




Hong Kong


[email protected]


View Accreditation Foil

Kin Wing Chan
Building Services Engineer
The Hong Kong and Gas Company Limited
Hong Kong
[email protected]
View Accreditation Foil



Matthew Chan




Associate Director, Regional Business Leader




Ove Arup & Partners




Hong Kong


[email protected]


View Accreditation Foil

Tabris K.P. Chan




Senior Mechanical Engineer




Norman Disney & Young




Hong Kong


[email protected]


View Accreditation Foil

Hsiu Ming Kevin Chang




Engineering




Jane Street Capital




Hong Kong


[email protected]


View Accreditation Foil

Jason Kwok K Chang




Executive Director




DSCO Group Limited




Hong Kong


[email protected]


View Accreditation Foil

Keith Cheong




Executive Director




JBA Consulting Engineers, an NV5 Company




Hong Kong


[email protected]


View Accreditation Foil

Rod C.K. Cheung




Associate




DSCO Group Limited




Hong Kong


[email protected]


View Accreditation Foil

Ka Yiu Chiu (Aaron)




Electrical and Mechanical Engineer




Airport Authority Hong Kong




Hong Kong


[email protected]


View Accreditation Foil

Dikson Choi




Technical Manager




NTT Com Asia Ltd.




Hong Kong


[email protected]


View Accreditation Foil

David YC, Chow




Senior Manager




Digital Realty Trust




Hong Kong


[email protected]


View Accreditation Foil

Sunny Chow




Director, Service & Project Management – Global Services




Emerson Network Power (Hong Kong) Ltd.




Hong Kong


[email protected]


View Accreditation Foil

Clement Chung




Director of M&E




Ove Arup & Partners Hong Kong Ltd




Hong Kong


[email protected]


View Accreditation Foil

Bryan Fung




Regional Manager, Mission Critical Team (Asia)




WSP (Asia) Limited




Hong Kong


[email protected]


View Accreditation Foil

David Garton




Executive Director




NV5




Hong Kong


[email protected]


View Accreditation Foil

Ng Tin Hang (Cyrus)




Senior Technical Manager




Vertiv




Hong Kong


[email protected]


View Accreditation Foil

Eric Yeung Ho




Hong Kong




View Accreditation Foil

Chuanyang Huang




Senior Manager




CCSHK




Hong Kong


[email protected]


View Accreditation Foil

Mr. Lit Kai Hung




Associate




Ove Arup & Partners (HK) Ltd.




Hong Kong


[email protected]


View Accreditation Foil

Yip Ka-chuen




Building Services Engineer




Electrical & Mechanical Services Dept., HKSARG




Hong Kong


[email protected]


View Accreditation Foil

Danny Kwan




Senior Project Engineer




Global Switch




Hong Kong


[email protected]


View Accreditation Foil

Frankie Kwan




Mechanical Engineer




Ove Arup & Partners Hong Kong Ltd.




Hong Kong


[email protected]


View Accreditation Foil

Matt Y.W. Kwan




Executive Engineer




DSCO Group Limited




Hong Kong


[email protected]


View Accreditation Foil

Terence Lai




Senior Manager (Building Services)




Hong Kong Cyberport Management Co., Ltd.




Hong Kong


[email protected]


View Accreditation Foil

Hon Chung Lau (Barry)




Critical Facilities Director




Ignite DC (HK) Limited




Hong Kong


[email protected]


View Accreditation Foil

Kam-Tim Lee




Associate Director




Ove Arup & Partners Hong Kong Ltd.




Hong Kong


[email protected]


View Accreditation Foil

Yiu Ting Lee




Principal Engineer




Cundall




Hong Kong


[email protected]


View Accreditation Foil

Chris Leung




Associate




Cundall




Wanchai, Hong Kong


[email protected]


View Accreditation Foil

Ric K.S. Leung




Associate




DSCO Group Limited




Wan Chai, Hong Kong


[email protected]


View Accreditation Foil

Vincent H.Y. Leung




Executive Director




AECOM




Hong Kong


[email protected]


View Accreditation Foil

Man Kit Li




General Manager




Seedland Solutions Ltd.




Hong Kong


[email protected]


View Accreditation Foil

Dickson Lo




Senior IDC Project Manager




Huawei International Co., Ltd.




Hong Kong


[email protected]


View Accreditation Foil

Tyler Chan Ka Lok




Design Engineer, Design and Engineering APAC




Vantage Data Centre




Hong Kong


[email protected]


View Accreditation Foil

Huang Long




Senior Project Engineer




PCCW Solutions Ltd.




Hong Kong


[email protected]


View Accreditation Foil

Chris Maden




Director




Computer Management Project Consultants Ltd




Hong Kong


[email protected]


View Accreditation Foil

Fan Yat Man (Ryan)




Senior Project Manager




NTT Com Asia Limited




Hong Kong


[email protected]


View Accreditation Foil

Yip Check Man




Data Centre Manager (Operation and Construction)




Hong Kong


[email protected]


View Accreditation Foil

Yiu Lap Man




Project Engineer




Global Switch




Hong Kong


[email protected]


View Accreditation Foil

Patrick Mok




Hong Kong


[email protected]


View Accreditation Foil

Ricky Ng




Contracts Manager




Sygna (formerly Commtech Asia)




Hong Kong


[email protected]


View Accreditation Foil

George Or




Manager, Data Center Business




NTT Com Asia Ltd




Hong Kong


[email protected]


View Accreditation Foil

Bernard Ng Shing Pan




Associate




Talent Mechanical & Electrical Engineers Ltd.




Hong Kong


[email protected]


View Accreditation Foil

Dante L.C. Pang




Senior Engineer




Cundall




Hong Kong


[email protected]


View Accreditation Foil

Lee Siu Pong (William)




Project Manager




Lenovo PCCW Solutions




Hong Kong


[email protected]


View Accreditation Foil

Wong Kin Sang, San




Hong Kong




View Accreditation Foil

Michael Se




Senior Data Center Specialist




NTT Com Asia Limited




Hong Kong




View Accreditation Foil

Eric Sin




Vice President, Project Director




Parsons Brinckerhoff (Asia) Ltd.




Hong Kong


[email protected]


View Accreditation Foil

Patrick So




Engineer




Ove Arup




Hong Kong


[email protected]


View Accreditation Foil

Stanley W.H. So




Associate




DSCO Group Limited




Hong Kong


[email protected]


View Accreditation Foil

Steven So




Director, Data Center Business




NTT Com Asia Ltd.




Hong Kong


[email protected]


View Accreditation Foil

Jonathan Sum




Engineering Consultant




DCL Communication Ltd.


Hong Kong
[email protected]


View Accreditation Foil

Albany W. I. Tam




Associate Director




Ove Arup & Partners Hong Kong Ltd.




Hong Kong


[email protected]


View Accreditation Foil

Chi Tung Tam (Roy)




Associate Director




WSP




Hong Kong


[email protected]


View Accreditation Foil

Lawrence Che Tam




Technical Director




Emerson Network Power (Hong Kong) Ltd.




Hong Kong


[email protected]


View Accreditation Foil

Joe Tang




Director




Cundall


Wanchai, Hong Kong
[email protected]


View Accreditation Foil

Edward Tong




Assistant Vice President




Hong Kong Exchanges and Clearing Ltd




Hong Kong


[email protected]


View Accreditation Foil

Shun Kit Tse




Hong Kong


[email protected]


View Accreditation Foil

Chun Lung Alex Tsoi




Engineer




Ove Arup & Partners Hong Kong Ltd.


Hong Kong
[email protected]


View Accreditation Foil

KY Tsui




DC Specialist, Data Center Business




NTT Com Asia Ltd


Hong Kong
[email protected]


View Accreditation Foil

Michael Ming Fun Waye




Hong Kong




View Accreditation Foil

Nicholas Ka Chun Wong




Solutions Consultant




Colt Data Centre Services


Hong Kong
[email protected]


View Accreditation Foil

Steve Wong




Engineer




Ove Arup & Partners Hong Kong Ltd.


Hong Kong
[email protected]


View Accreditation Foil

Tiffany S.Y. Wong




Executive Engineer




DSCO Group Limited




Hong Kong




View Accreditation Foil

Chan Man Yik




Senior




China Mobile International Limited




Hong Kong


[email protected]


View Accreditation Foil

Xenia Xi Yu




Project Engineer




Ove Arup & Partners


Hong Kong
[email protected]


View Accreditation Foil

Wai Keung Yuen


Hong Kong


View Accreditation Foil

Hungary
Narendra Azad




Manager Design Datacenter




Schneider Electric India Pvt Ltd




Noida, India


[email protected]


View Accreditation Foil

Ravindra Bapat




Sterling And Wilson Private Limited




Mumbai, India


[email protected]


View Accreditation Foil

Angelo Barboza




Deputy General Manager - IT Projects, Head-Center of Competence




Rittal India Pvt. Ltd.




Doddaballapura, Karnataka, India


[email protected]


View Accreditation Foil

Tanmay Batwal




Ubtech Consulting Engineers




Mumbai, Maharashtra, India


[email protected]


View Accreditation Foil

Manoj Bhakuni




Sr. Manager (Data Centre Design)




Adani Enterprises Ltd




Ahmedabad, Gujarat, India


[email protected]


View Accreditation Foil

Prashant Bhat




Director Engineering




ST Telemedia GDC IPL




Mumbai India


[email protected]


View Accreditation Foil

Bhaskar Bhattacharya




Solution Design-IT Infrastructure Services




IBM India Pvt Ltd




New Delhi , India




View Accreditation Foil

Ravindra BN




Hewlett Packard Enterprise India Pvt Ltd




Bangalore, India


[email protected]


View Accreditation Foil

Mr Anamitra Biswas




Sr Manager, Design – Data centres




Sterling and Wilson Pvt. Ltd




Mumbai, Maharashtra, India


[email protected]


View Accreditation Foil

Kaushik Chakraborty




Solution Architect




Hewlett Packard Enterprise




HPE Bengaluru, India


[email protected]


View Accreditation Foil

Amit KripalSingh Chand




Senior Solution Architect




STT GDC India Pvt Ltd.




Mumbai, Maharashtra, India


[email protected]


View Accreditation Foil

Girish Chandra




Data Center build specialist




IBM India Pvt. Ltd.




Delhi, India


[email protected]


View Accreditation Foil

Bijoyaditya Chowdhury




Data Center Technology services – Team Lead - India




Hewlett Packard Enterprise India Pvt Ltd




Mumbai, India


[email protected]


View Accreditation Foil

A. Devakumar




Manager-Data Center Projects




STTelemedia GDC India Pvt Ltd




Chennai, India


[email protected]


View Accreditation Foil

Irappa Dharwad




Solution Architect




Orange Business Services




Vashi, Navi Mumbai


[email protected]


View Accreditation Foil

Arpit Dubey




Project Head & SME-Cooling




PDG India




Mumbai, India


[email protected]


View Accreditation Foil

Sudhakar Gummadi




Vice President - Consulting Services




Netcon Technologies India Pvt. Ltd.




Coimbatore, India


[email protected]


View Accreditation Foil

Shiv Shankar Gupta




Manager




Sterlite Technologies Ltd.




Gurugram, Haryana, India


[email protected], [email protected]


View Accreditation Foil

Gopal Mahesh Halliyur




AGM - Data Center Design




Schneider Electric India Pvt. Ltd.




Bangalore, Karnataka


[email protected]


View Accreditation Foil

Christy Pinto Irudayaraj




Senior Manager - Data Center (Design & Project)




CBRE South Asia Private Limited




Chennai, Tamilnadu, India


[email protected]


View Accreditation Foil

Shikha Jain




Senior Consultant




N K Jain Consulting Engineers




Mumbai, India


[email protected]


View Accreditation Foil

Niraj Joshi




Product Management IT




Rittal India Private Limited




Bangalore, Karnataka, India


[email protected]


View Accreditation Foil

Amit Kakkar




General Manager (Technical)




Racjcom Info Services (Department of Information Technology & Communication)




Jaipur, Rajasthan, India


[email protected], [email protected]


View Accreditation Foil

Ashok Kalshetty




CoC Department Manager - DC Expert




IBM India P Ltd




Bangalore, India




View Accreditation Foil

Srihari S Katte




Sr. Technical Consultant




Hewlett Packard Enterprise




Bengaluru, India


[email protected]


View Accreditation Foil

Praveen Kumar Katiki




Manager – Design & Engineering




AdaniConneX Private Limited




Ahmedabad, Gujarat, India


[email protected], [email protected]


View Accreditation Foil

Haseeb Hussain Khan




Data Center Specialist




IBM




Bangalore, Karnataka, India


[email protected], [email protected]


View Accreditation Foil

Althaf Ulla Khan




Sr. Mechanical Design Engineer




Schneider Electric India Pvt. Ltd.




Bangalore, Karnataka, India


[email protected]


View Accreditation Foil

Manoj Kumar Kongaleti




AVP Datacenter Designs




CtrlS Datacenters Ltd




Hyderabad, India


[email protected]


View Accreditation Foil

Yashwant V. Kulkarni




Technical Support




GPX India Pvt. Ltd.




Mumbai, India


[email protected]


View Accreditation Foil

Muppaneni Manoj Kumar




O&M Manager




Pi Datacenters PVT LTD.




Amaravathi, Andhra Pradesh, India


[email protected]


View Accreditation Foil

Sanjay Kumar Kuntal




Program Manager




Hewlett Packard Enterprise




Gurgaon, Hariyana, India


[email protected], [email protected]


View Accreditation Foil

Jeyabalan Kuthalingam




Head of Engineering, PDG India




Princeton Digital Group




Mumbai, India


[email protected]


View Accreditation Foil

Vijay Maheshwari




Vice President Data Center Facilities operation




Yotta Infrastructure Solutions LLP




Mumbai, Maharashtra, India


[email protected]


View Accreditation Foil

Seetharam Mannava




Managing Partner




Grid 2 Chip




Hyderabad, India


[email protected]


View Accreditation Foil

Prashant Mohanty




Principal Consultant & Director




Triente Technologies




New Delhi, India


[email protected]


View Accreditation Foil

Vittala Nadumane




India




View Accreditation Foil

Srinath Narasimman




DM - Data Center Design




Schneider Electric India Pvt. Ltd.




Bangalore, Karnataka, India


[email protected]


View Accreditation Foil

Ashok Kumar Narukurti




Data Center Consultant




Wipro Limited




India


[email protected]


View Accreditation Foil

Lokanathan R P




Senior Manager




Sterling and Wilson Pvt Ltd.




Bangalore, Karnataka, India


[email protected]


View Accreditation Foil

Shaji Joseph P




Managing Consultant Organization




IBM India Pvt Ltd.




Bangalore, India


[email protected]


View Accreditation Foil

Srinivasa P




Senior Electrical Engineer




Hewlett Packard-India




Bangalore, Karnataka, India


[email protected]


View Accreditation Foil

Myilsamy Palanisamy




Chief Engineer – Electrical