---
Client Story: İşbank's Data Center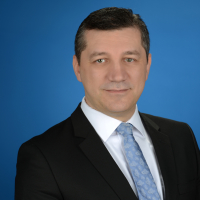 Önder Ayan
Data Center Manager, İşbank, Turkey

Can you tell us a little about the initial steps İşbank took to plan, design and build your data center in Istanbul?
Yes, it was quite a journey that began by realizing our organization's full potential in a series of steps including:
Organizing a full Data Center Team

Analyzing the project's current and future needs

A systematic and strategic data center site selection

Finalizing our design criteria to be purpose-built, resilient, modular and flexible

Running five levels of testing, from FAT (factory acceptance testing) to IST (Integrated Systems Testing)

Planning for and achieving Uptime Institute Tier IV Constructed Facilities Certification

Next up - preparing our Data Center for Tier IV Operational Sustainability Certification
How is İşbank's Data Center Team different?
Our team is different because we purposely set it up that way from the beginning, creating a very strong team that we are very proud of. You see, most companies have totally separate IT and facility teams, but really these two teams generally have very different goals and objectives. They essentially speak different languages they are so different! But our goal was to bring these groups together to combine the different practices into one strong team. Why? Because the end result is a data center team with both IT domain knowledge and the extensive knowledge gained from Uptime Institute course certifications including Accredited Tier Designer (ATD), Accredited Tier Specialist (ATS), and Accredited Operations Specialist (AOS). This not only made our team stronger, it created a team with a thorough knowledge base and also a common goal.
Can you tell us about your planning for the new data center?
What was your initial process?
In planning for our new data center, we projected both size and power usage requirements and began our search for a suitable site. We created a fairly extensive criteria list, and found the best Greenfield site. From there, we searched for a design firm specializing in data center design through a RFP process. After completing the firm selection, we began the project process with a list of challenging goals – to build a purpose built, resilient, modular, and flexible data center.

The data center whitespace was primarily designed by our own experienced team. After plans were completed, we began the Tier IV Design certification process. At that point the experts from Uptime Institute helped us to understand the important benefits and principles to be gained at the construction level. Our design work resulted in achieving the Uptime Institute Tier IV Design certification.

What did you learn about the process as you moved to the construction phase?
After we selected our construction firm and related subcontractors, we chose an IT firm with both data center experience and system room experience. The data center network topology itself was developed jointly by our internal team and the outside team.

General contractors need to follow a design carefully and adhere to construction best practices. With that, accurate management of construction requires a very tight control of every step in the process. In our case, we were grateful to work in collaboration with İşbank's own internal construction department to be certain quality standards were achieved. I'm happy to say that at the end of the construction process, the site was ready for testing.
What do you need to do to be ready for testing?
To prepare for Tier IV facility certification, you need to allow extra time for the preparation and testing. During construction, we applied five levels of testing from FAT and to Integrated System Test, and this is suggested by Uptime Institute. This methodology, which is taught in the Uptime Institute educational courses was a great quality control process. By conducting these tests, and taking the extra time to prepare, we were fully ready for Uptime Institute Certification.

The entire process took 12 months from the beginning of construction to the opening of our Tier IV facility. Our Tier IV facility certification tests were very successful; we achieved the first Tier IV Facility certification in Turkey and Uptime Institute told us we had a "fantastic facility and error free BMS." Currently we are preparing for Tier IV Operational Sustainability Certification and we believe we are fully ready to achieve this goal.
We have started managing our own facility with a team that consists of datacenter-IT, facility-electric, facility-mechanic and security groups. We are deploying the best of breed technologies for security. We are utilizing triple pendulum seismic base isolators, biometric controls, cameras and motion detectors.

One of our goals has been to build a green facility and we are pleased to have achieved LEED BD+C: Data Centers v4 - LEED v4 gold. This is the first gold achievement in Turkey, and the fourth in the world.

We are also excited to have won the DCD Infrastructure Scale-Out Award in 2017. They selected us due to our design criteria; all of which served to be a scale out infrastructure; purpose built, resilient, modular, flexible. Some examples of our future scale-out potential include:
We started current load at 1 kw per sqm. and which can increase as needed

We began with current sqm. and are able to increase by module as needed

The flexibility and modularity allows us for smart budget planning

We are able to utilize future technology in modules to come
What advice would you give those just starting out?
Here are some thoughts from the İşbank award-winning data center team:
Tour other data centers for inspiration and best practices, the Uptime Institute Network and their annual meetings are a great way to do this

For best results, add ATD-certified staff to your team before the project

Use best practices to prepare your criteria list for choosing the site

Use the same contractor for all work inside the whitespace

Get ready for certification with at least one test run prior to Uptime Institute facility certification tests and good luck!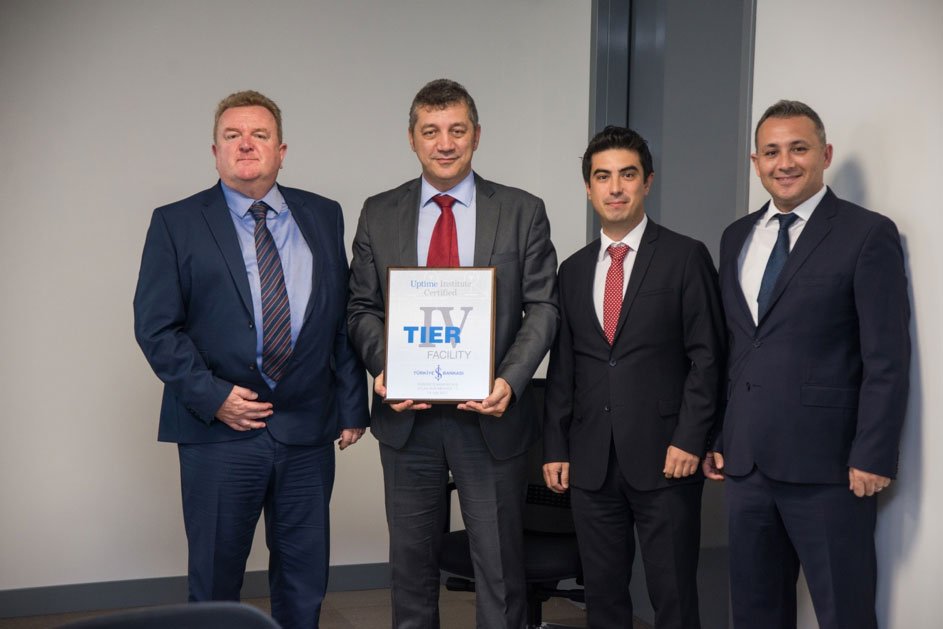 Philip Collerton, Chief Revenue Officer of Uptime Institute with the İşbank Data Center Team: Önder Ayan - Data Center Manager, Utku Köse - Data Center System Architect, and Gökhan Usta - Data Center System Analyst
İşbank's Data Centers with Certification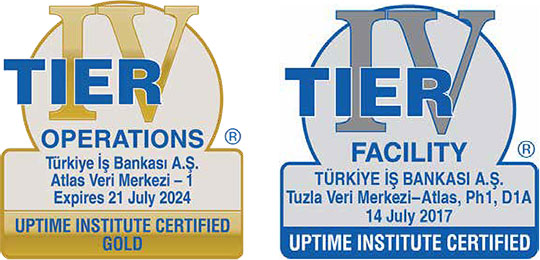 ---