---
Client Story: Yotta Infrastructure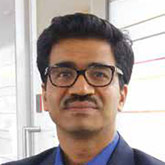 "Our experience working with the Uptime Institute team has been extremely helpful and gratifying, during the evaluation process there were many knowledge exchanges and deep technical debates on design points. We found the Uptime team to be knowledgeable, diligent, process-oriented and highly disciplined with a great eye for details. We are highly thankful to the Uptime team for this great experience and value-add."
Sunil Gupta
Managing Partner & CEO
Yotta Infrastructure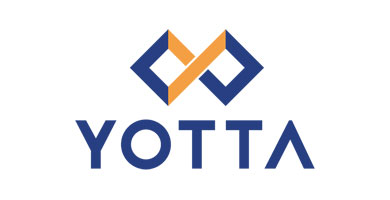 Yotta Infrastructure Solutions is positioned as a new-age Managed Data Center provider that caters to the hosting requirements of both whole-sale and retail customers. Yotta infrastructure is a group member company of India's leading real-estate giant, The Hiranandani Group – that has access to large land parcels pan India, world-class construction capabilities, power generation and distribution. The Yotta team has vast expertise in Data Center design, engineering, execution and operations. The combination of real-estate expertise and datacenter execution has enabled Yotta to leverage large economies of scale and build a highly cost-effective proposition, while delivering Uptime Insitute Tier IV quality to hyperscaler's for their wholesale colocation needs.
At the same time, Yotta is focused on serving the large enterprise market, supplying fully managed services and solutions. Here, Yotta is developing strong credentials including investment, R&D on new-age technologies, onboarding of industry veterans and a vast pool of IT resources, creating deep partnership with OEMs and start-ups alike, and launching a variety of Yotta Tech services. With Yotta Tech, the intention is to cater to the needs of various tech-enabled sectors including BFSI (Banking, Financial Services and Insurance), retail, media and manufacturing, and new-age companies in the SaaS, IoT, Machine Learning, AI and Big Data sectors.
Yotta Infrastructure is all about scalability, quality, innovation and economies of scale ranging from the data center infrastructure, to operational practices, products and services. What makes Yotta different is the goal of addressing the scarcity of high-quality IT infrastructure at a low cost. Besides this, the executive team working towards this has been in the industry for the last 20+ years along with the resources and domain expertise to fulfill the promise that Yotta will be able to deliver better than existing players.
With that in mind, Yotta moved forward working with Uptime Institute on a Tier Certification of Design Documents (TCDD) for the initial pre-construction planning and design certification, which has been awarded. This will be followed by a Tier Certification of Constructed Facility (TCCF) which will be finished in 2020. The TCDD has now been achieved for the planned 7200 racks and 50 MW of total load and 30.4 MW of IT load. The Navi Mumbai Panvel data center is planned to be the largest data center in terms of rack capacity and power offered, almost 50% larger than any existing data center in India.
Uptime Institute Tier Certifications are end-result oriented and not prescriptive to allow the individual data center providers to strive for innovative designs that can achieve the result. At the same time, Uptime Institute consultants go to a higher level of depths on each aspect to ensure that the design meets the end objective (in this case, fault tolerant building for Tier IV goal). This has been the prime reason that Yotta chose to work with Uptime Institute. Yotta chose data center designs that are unconventional and went through a very detailed evaluation from the Uptime Institute team. Yotta believes the effort has paid off well, with smart design & engineering and custom manufacturing of many elements used in our electrical, cooling, civil and control designs. Yotta has created a Tier IV facility, with an extra capex spent of just 25% compare to a Tier III design, as prevailing in most data centers in India.
Yotta believes that the Uptime Institute Tier IV certifications will go a long way in providing assurances to customers about the quality of our data center infrastructure, in its ability to handle various types of failures and extreme conditions.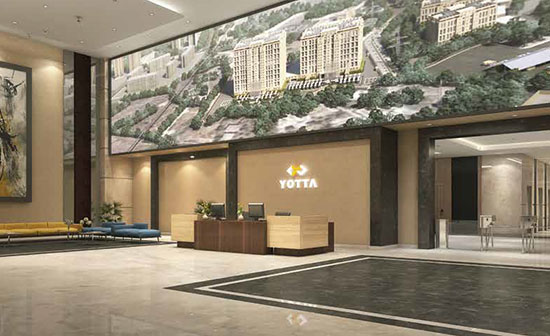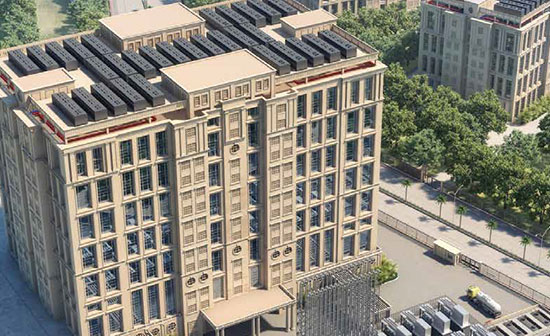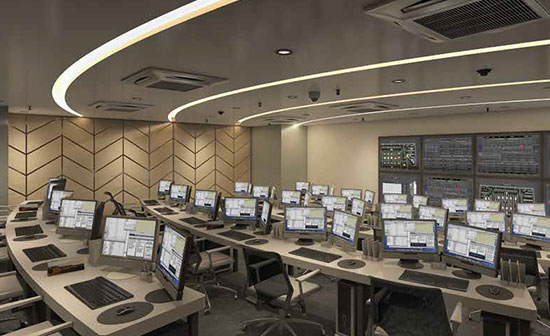 Yotta is moving forward with a Tier IV Constructed Facility immediately as the company is planning to open a data center in Chennai in the 3rd quarter of 2021 and Mumbai by the next year. The company plans to build three data center parks spread across 11 buildings in Maharashtra and Tamil Nadu in the coming years. The combined capacity of these parks will be 60,000 racks and 500 MW of power. Yotta continues to explore opportunities in other data center markets in India including Delhi, Bangalore, Hyderabad and Kolkata along with some emerging economies in APAC/Middle East regions.
---